賓客服務經理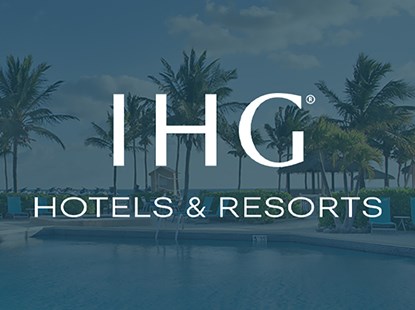 Hotel Brand: Hotel Indigo
Location: China, Beijing, Xiamen
Hotel: Xiamen Haicang (XMNHC), No.18, 2nd North Binhu Road, Haicang District, 361026
Job number: 108991
Duties and Responsibilities工作职责
· Perform all duties as Senior Lobby host, including additional duties as follows::
完成所有Senior Lobby host的工作职责,及以下工作职责
· Reports directly to and communicates with the Front Office Manager on all pertinent matters affecting guest service and hotel operations.
直接向前厅部经理汇报并就所有与宾客服务及酒店运作相关的问题进行沟通
· Provides functional assistance and direction to all departments.
向所有部门提供功能性支持和指导
· Cooperates, coordinates and communicates with other hotel departments as required.
按需要与酒店其它部门进行合作、协调和沟通
· Reacts to situations to ensure guests receive prompt attention and personal recognition throughout the hotel
对各种状况做出反应,以确保来宾被及时的礼貌接待并得到充分的注意和重视
· Responds to guest needs and resolves related problems
就客人的需求做出反应并解决相关问题
· Supervises and directs lobby personnel.
对接待部和预订部工作人员进行监督和指导
· Supports and assists Front Office personnel and all departments at peak periods.
在高峰期向前厅部工作人员和其它所有部门提供支持和协助
· Ensures VIPs and priority club guests receive special attention
保证贵宾和优悦会会员受到特别关照
· Assist Lobby Host in greeting, rooming, and sending off VIP guests.
协助客户关系主任,迎接客人,安排客人到房间并送重要客人离开。
· Inspects front office and back of house regularly for cleanliness.
定期检查一线各部门和二线各部门的清洁状况
· Assists in greeting, rooming, and sending off VIP guests.
协助客户关系部门迎接贵宾,为其安排房间并在其离店时送行
· Monitors appropriate standards of conduct, uniform, hygiene, and appearance of staff.
监督员工的行为、制服穿着、卫生和外表形象
· Provides input for Front Office meetings.
为前厅部会议提供信息
· Promotes inter-hotel sales and in-house facilities.
促进店际销售及推销酒店内的设施
· Checks billing instructions and monitors guest credit
检查结帐说明并监督客人信用情况
· Analyses and approves discounts and rebates.
分析和批准打折相关事宜
· Analyses the rate variance report to ensure rooms revenue control
分析房价差异报告以保证控制客房收入
· Takes action with the Property Management Systems (PMS) in emergency situation.
在紧急情况下使用酒店管理系统(PMS)
· Fully conversant with all hotel emergency procedures.
熟知酒店紧急情况所有处理程序
· Night staff check mail, message of expected guests against the system/computer and expected arrivals
夜班时,查看预期抵达客人的邮件、信息。
· Handle all Complaints
处理所有投诉。
· Ensure working of all Front Office Policies and Procedures when night staff
夜班时,确保所有前厅接待工作的政策和程序
· Ensure effective shift hand-over
确保有效的交接工作。
· Be knowledgeable of Front Office systems and know back up procedures and system recovery procedures
掌握前厅接待系统的知识和技能程序备份和系统恢复程序。
· Efficient check in and check out process
提供有效的登记和退房程序。
· Review and monitor early morning wake up procedures
检查清早叫醒程序。
· Post room charges
入房帐。
· Maintain correct guest registration cards
保持正确的住客登记单。
· Maintain current Hotel information
更新酒店最新消息。
· Review arrival lists
检查到达客人报表。
· Operate communication equipment
操作通讯设备。
· Conduct Credit card checks
管理检查行用卡。
Required Skills –
技能要求
· Communication skills are utilized a significant amount of time when interacting with others; demonstrated ability to interact with customers, employees and third parties that reflects highly on the hotel, the brand and the Company.
拥有在与他人交往时大多数时间所使用的沟通技能;完全代表酒店,品牌和公司与顾客,员工和第三方交往的能力
· Good writing skills; fluent in both written and spoken English
具有良好写作技能
· Proficient in the use of Microsoft Office and Front Office System
熟练使用微软办公软件和前台系统
· Problem solving and organizational abilities
具有解决问题和组织能力
Qualifications –
学历
· Bachelor's Degree or Diploma in Hotel Administration, Hotel Management or equivalent
具有酒店行政管理,酒店管理或相关的学士学位或大专水平
Experience –
经历
· 2 years experience in front office / guest services or related discipline including supervisory experience, or an equivalent combination of education and experience.  
· 拥有2年前厅或宾客服务工作经验,包括管理经验,或与此相当的教育和相关工作经验结合的背景。
At IHG, we've made a promise. As one of the world's leading hotel groups, we're here to deliver True Hospitality for Good. Making our guests and colleagues feel welcome, cared for, recognised and respected – wherever they are in the world. Want to be part of the journey?
Hotel Indigo is an upper-upscale boutique brand that captures the true spirit of the neighborhoods our hotels belong to. With over 125 properties worldwide, we look for individuals that can inspire our guests to make unique discoveries. Opening the door to meaningful connections to the diverse people, places, and cultures of the local area. 
Making travel inspiring. It's what we do. Let's Go Further Together.
Don't quite meet every single requirement, but still believe you'd be a great fit for the job? We'll never know unless you hit the 'Apply' button. Start your journey with us today and let's #GoFurtherTogether.