Commis Chef初級廚師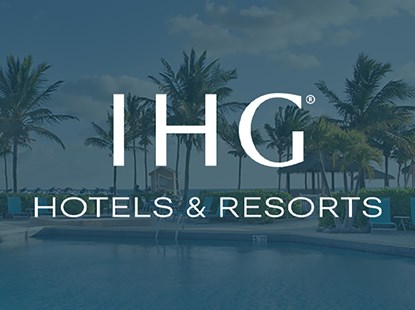 Hotel Brand: Hotel Indigo
Location: China, Beijing, Xiamen
Hotel: Xiamen Haicang (XMNHC), No.18, 2nd North Binhu Road, Haicang District, 361026
Job number: 101831
· Prepares kitchen equipment for use
准备厨房设备以便使用
· Assembles and prepare ingredients for menu items
为菜单上的项目安排准备原料
· Prepares simple food items
准备简单的食品
· Prepares food for service
准备食品为客人服务
· Portions and plates food
将食品切片并置于盘子上
· Assists with checking and receiving goods
协助检查和接收货物
· Store goods
储存货物
· Clean and maintain equipment and premises
清洁并保持设备和物资的清洁
· Maintain hygienic standards and procedures
遵守卫生规范和程序
· Join courses in plan.参加和参与计划好的培训课程。
· Produces food of high quality according to standard recipes
按照标准菜谱制作高质量的食品
· Assists with the preparation, presentation, decoration and storage of the following dishes:
协助进行以下饭菜的制作、装盘、装饰和存储工作:
· Meat dishes荤菜
· Meat marinades腌肉
· Carve meats割肉
· Fish and shell fish水产品
· Sauces for fish and shell fish水产品用酱
· Garnishing techniques and methods of service for fish对鱼进行装饰的技巧和方法
· Pastry, cakes and yeast goods西饼、蛋糕和发酵食品
· Petites fours法式小点心
· Desserts甜点
· Buffet Food自助餐
· Preparation制作
· Storage储存
· Communicates politely and display courtesy to guests and internal customers
与客人和内部客户礼貌、友好的交流。
· Provides direction to the Kitchen helpers, including Cooks, Kitchen Attendants and Stewards
指导厨房帮手,包括厨师、厨房服务员和管事的工作。
· Communicates to his/her superior any difficulties, guest or internal customer comment and other relevant information  
与上级交流疑难问题,客人或内部客户的意见以及其它相关信息。
· Establishes and maintains effective employee working relationships
与员工建立并保持良好的工作关系。
· Attends and participates in daily briefings and other meetings as scheduled
按计划参加并参与每日例会及其它会议。
· Attends and participates in training sessions as scheduled
按计划参加培训活动。
· Prepares in advance food, beverage, material and equipment needed for the service
事先准备服务所需的食品、饮料、材料和设备。
· Cleans and re-sets his/her working area
清洁并整理工作区域。
· Implements the hotel and department regulations, policies and procedures including but not limited to:
实施酒店和部门的规定、政策和工作程序,包括但不限于:  
· House Rules and Regulation
酒店的规则和规定
· Health and Safety
健康和安全
· Grooming
仪容
· Quality
质量
· Hygiene and Cleanliness
卫生和清洁
· Performs related duties and special projects as assigned
执行被分派的相关任务和特殊项目。
At IHG, we've made a promise. As one of the world's leading hotel groups, we're here to deliver True Hospitality for Good. Making our guests and colleagues feel welcome, cared for, recognised and respected – wherever they are in the world. Want to be part of the journey?
Hotel Indigo is an upper-upscale boutique brand that captures the true spirit of the neighborhoods our hotels belong to. With over 125 properties worldwide, we look for individuals that can inspire our guests to make unique discoveries. Opening the door to meaningful connections to the diverse people, places, and cultures of the local area. 
Making travel inspiring. It's what we do. Let's Go Further Together.
Don't quite meet every single requirement, but still believe you'd be a great fit for the job? We'll never know unless you hit the 'Apply' button. Start your journey with us today and let's #GoFurtherTogether.