行李員行李員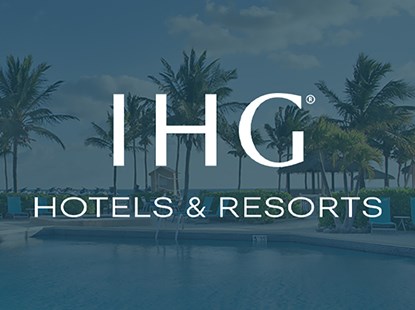 Hotel Brand: Hotel Indigo
Location: China, Beijing, Xiamen
Hotel: Xiamen Haicang (XMNHC), No.18, 2nd North Binhu Road, Haicang District, 361026
Job number: 108987
Duties and Responsibilities工作职责
· At all times well groomed, have a pleasant disposition, greet guests with the most hospitable attitude upon arrival at the hotel, and willing to offer assistance at all times
随时保持外表整洁及良好的站姿,在客人到达时,以最热情的态度迎接客人,并主动地为客人提供帮助。
· Maintain the entrance and main door area clean and tidy, free of obstacles and ensue that traffic through the driveway is controlled
保持主要入口的干净及整洁,确保进入酒店车道的顺畅。
· Obtain taxis for guests as required and do your best to ensure the guests are not overcharged by taxis by either negotiating with the taxi driver himself, or by cautioning the guest to be on alert
在需要时,为客人招出租车,为避免乘客被出租车司机多收费,应与出租车司机协调或提醒乘客注意。
· Knowledgeable in assisting guests in requests for transport and other information
在需要时,为客人提供交通信息或其他信息。
· Assist with heavy packages, coats, suitcase, etc.  being alert to give assistance courteously and quickly, before having to be asked
在客人要求前,主动、迅速、有礼貌地帮客人提重的行李、外套、皮箱等。
· Maintain a willingness to please attitude and give undivided attention to any approaching guest
保持积极、乐观态度,认真关注每位到达酒店的客人。
· Adhere to guest checking in and checking out procedures pertaining to baggage handling
在处理客人行李时,了解客人登记及结账手续。
· Welcome guests at the main entrance, offering the greeting appropriate to the time of day taking particular note of repeat guests and Priority Club members
在主要的门口迎接客人,特别关注当天到达的回头客和优悦会员。
· Has presence and alerts Security or Duty Manager whenever a suspicious looking person or troublemaker is present
在发现可疑人物或捣乱者时,提醒安全部门或值班经理注意。
· Assist arriving and departing guests by opening and closing car and taxi doors
协助到达和离开的客人开、关车门。
· Maintain a spotless Porte and Drive way smoothly.
保持良好的站姿及车道的畅通。
· Guide the guest to the Front Desk and wait behind the guest during the check-in.  Keep eyes on the Front Desk Clerk who provides the signal for you to step forward and receive the room and rooming booklet from the Front Desk Clerk.  Without delay, escort the guests accordingly.
引导客人到前台,在客人登记时,站在客人后面等待客人,注意观察前台接待给出的房间号,拿到房间号后,立刻陪同客人到房间。
· Be familiar with the layout of the hotel and memorize the preferred route for escorting guests
熟悉酒店布局,陪同客人到达酒店的各个场所。
· Room the guest in accordance with hotel standards
按照酒店标准,引导客人到房间。
· Be familiar with the lift workings and emergency stairs
熟悉电梯的运作及酒店紧急通道。
· Provide information to guests about the hotel facilities and services
为客人提供有关酒店设施及服务的信息。
· Provide guest services and guidance
为客人提供服务及引导。
· Learn and utilize names of guests, especially repeat and long staying guests and routinely greet guests as they pass through the lobby, remaining alert to situations where he can be of assistance to guests
知道客人的名字,特别是回头客、长期的住店客人及定期的住店客人的名字,在客人通过大厅时,主动询问客人是否需要帮助。
· Maintain a well groomed hair style and wear clean, shiny well polished shoes and a neat uniform while on duty
上班时保持个人穿着整洁,发型整齐,皮鞋锃亮。
· Help other employees in department, replacing them temporarily when necessary
必要时帮助其他员工工作。
· Keep Trolleys clean all the time and every night shift needs to clean all Trolleys
随时保持行李推车的清洁,每个夜班都要擦拭所有行李推车
· Keep the baggage room clean and in order before going off duty on each shift
在值班期间,保持行李房干净及整洁。
· Upon arrival of newspaper, prepare them and deliver them to guest rooms as assigned by the concierge
准备报纸的发送,按照行李员领班的要求把报纸送到客人房间。
· Use the Duty Log to document matters of importance
用值班记事薄记录重要事情。
· Arrange transport and coordinate luggage
安排交通并协助客人提行李。
· Assist guest purchase items. Be aware can only purchase Counter medicine under the Doctor's description
可以帮助客人购买东西。只可在有医生开具药品处方的情况下帮助购买普通药品。
· Provide escort guest outside under requested
在客人的要求下可陪同客人外出  
· Assist guests with all inquiries, both hotel and non-hotel related
回答客人有关酒店及非酒店的质疑。
· Conduct effective shift briefings to ensure hotel activities and operational requirements are known
有效制作值班简报,确保员工知晓酒店活动及操作要求。
· Maintain detailed knowledge of the activities of the day and alert to any potential problems
详细了解酒店日常活动,警惕潜在问题。
· Maintain detailed knowledge of key occurrences in your city/location including directions to key points of interests, restaurants, theaters, shopping, cinemas, sporting and recreational facilities, banks, consulates, transport systems and special events
详细了解酒店附近的各个地方,如:餐厅、剧院、购物中心、电影院、娱乐场所、银行、领事馆、车站及其他特殊场所。
· Maintain adequate supplies of forms, brochures and ensure they are presented in line with hotel standards
按照酒店标准,确保表格、小册子的供给。
· Consult Log Book for information/request left by outgoing shift
查看前一个值班在记事薄里留下的信息。
· Manage all incoming guest mail, messages, telexes, facsimiles and special deliveries, in accordance with policy
按照酒店政策,处理送给客人的邮件、信息、传真、电报及其他特殊物品。
· Manage outgoing guest mail, courier services, postage of parcels and freighting as directed by guests
处理客人送出的邮件、包裹邮资及货物。
· Maintain order and security of guest keys and other selected keys kept in Front Office, ensuring key issue policy is followed
按照酒店钥匙政策,确保客人钥匙、前厅保存的其他钥匙的顺序及安全。
· Receive telephone calls and take messages for guests who are out, in accordance with hotel policy
按照酒店政策,在接到外出客人电话时,留言给客人。
· Record incoming registered mail, telegram, parcel, telex in appropriate file
存档记录好客人的挂号信、电报、包裹。
· Perform other duties as maybe assigned by superiors
完成上级布置的其他工作
Required Skills –
技能要求
· Communication skills are utilized a significant amount of time when interacting with others; demonstrated ability to interact with customers, employees and third parties that reflects highly on the hotel, the brand and the Company.
拥有在与他人交往时大多数时间所使用的沟通技能;完全代表酒店,品牌和公司与顾客,员工和第三方交往的能力
· Able to read and write English
能够读写英语
Qualifications –
学历
· High School or Vocational Certificate in Hotel Administration, Hotel Management or equivalent
具有高中或酒店行政管理,酒店管理或相关的专业证书。
Experience –
经历
· 6 months experience in guest service or customer service, or an equivalent combination of education and experience.  
拥有6个月宾客服务部工作经验,或与此相当的教育和相关工作经验结合的背景。
At IHG, we've made a promise. As one of the world's leading hotel groups, we're here to deliver True Hospitality for Good. Making our guests and colleagues feel welcome, cared for, recognised and respected – wherever they are in the world. Want to be part of the journey?
Hotel Indigo is an upper-upscale boutique brand that captures the true spirit of the neighborhoods our hotels belong to. With over 125 properties worldwide, we look for individuals that can inspire our guests to make unique discoveries. Opening the door to meaningful connections to the diverse people, places, and cultures of the local area. 
Making travel inspiring. It's what we do. Let's Go Further Together.
Don't quite meet every single requirement, but still believe you'd be a great fit for the job? We'll never know unless you hit the 'Apply' button. Start your journey with us today and let's #GoFurtherTogether.