A different way to stay
Luxury without the fuss - creating heartfelt human connections
Join our GM talent community on LinkedIn
Join us
Scroll down
Differences make a difference
As the industry pioneer that first introduced the boutique concept to the US, we at Kimpton® Hotels & Restaurants are renowned for making travellers feel genuinely cared for - it's always personal. We focus on what it means to be human and an individual. You'll quickly learn Kimpton's not just a hospitality job. Here, you'll join a mission to make lives better. No biggie.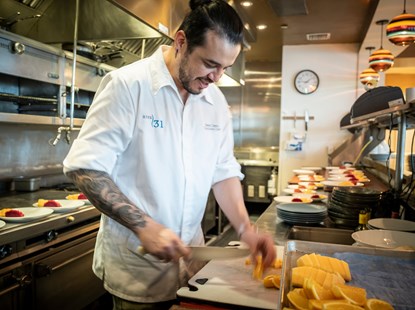 What it takes to be General Manager
We take care of our people, and our people take care of our guests
That's why we're one of the best-loved hospitality brands in the world. We mix ambition and empathy to inspire our teams to go further, and that culture is what's taken us so far.
We are committed to creating a company culture that reflects the diversity of our hotel and restaurant guests. This is because we know that when people are comfortable being themselves, they can connect more deeply with those around them, in a heartfelt, human way. We encourage each employee to understand, accept and celebrate people for who they are.
Browse open GM vacancies for Kimpton
Please note: if there are no Kimpton GM vacancies available, please register your interest as new opportunities arise all the time.
No results found. Try changing/widening your search variables and search again.
Luxury and Lifestyle General Manager
Join our community
If you cannot access the LinkedIn link or don't have an account, please submit your details here instead and we will be in touch soon. Fields with * are mandatory.
Submit form again
Get in touch today
Join our GM talent community on LinkedIn
Join us