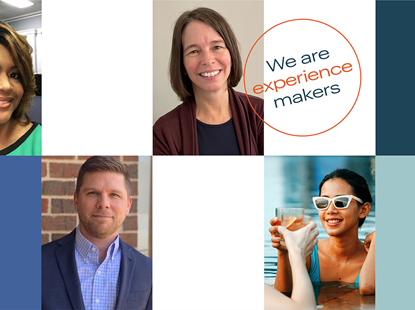 Meet the Experience Makers
Building back smarter with Katie Lay
Following the pandemic, the hospitality world is ready for a reboot. For C&T Experience Maker and Director of Product Management Katie Lay, this is the perfect time to push the boundaries of innovation – at industry-redefining levels.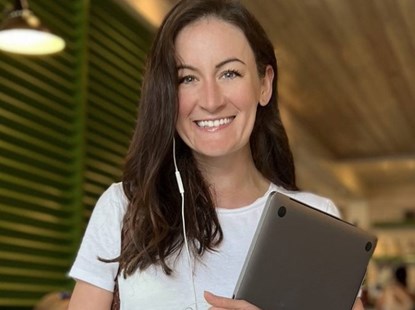 There's no escaping the fact that it's been a disruptive couple of years for the hospitality industry. Where other people may shy away from challenge of rebooting and rebuilding the industry – Katie Lay is tackling it head-on. Seeing this as the perfect opportunity to put her unique skillset to the test.
"It feels like a really exciting time to be rebuilding. A lot of the products have, you know, opportunities associated with them that have come because of the past two years and the disruption in travel."
Being part of our C&T Team of Experience Makers gives Katie the perfect opportunity to lead the way into hospitality's new normal. But she can't do it alone. Which is why Katie's so excited to be surrounded by a team of talented and likeminded people with a passion for delivering real difference.
"I also just like solving challenging, challenging problems with interesting people like decent humans, you know, and there's a plenty of that here. I love that there is this mix of right brain and left brain with a lot of the team members."
Understanding what's most important to our guests is at the heart of our approach to innovation. By leveraging experience data, Katie and her team are finding new and interesting ways to take our offering to the next level. Not just building back stronger, but smarter.
"They're solving problems in really creative ways, using the insights that we have. And if we don't have those insights, they're pulling on strings horizontally to find out: what is the call centre saying? What is our trending data from customer insight saying? What's making things a little bit different this year?
To play your part in the new era of hospitality, take a closer look at how you can #Joinourextraordinaryworld by exploring our current C&T Team opportunities below.
View Jobs
Related stories
Living & breathing the brand with Patrick Both
Hear about how Patrick's journey has led him to help redefine a new era of luxury and lifestyle as Kimpton Thailand GM.
Read more