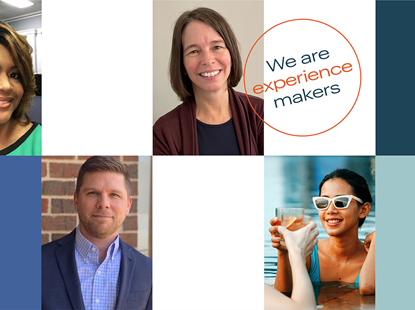 Meet the Experience Makers
The amazing power of listening with Michelle Kerr
C&T Experience Maker, Director of Brand Experience Michelle Kerr is proud to put our customers at the heart of her innovation strategy. A decision that isn't just pushing the IHG brand – but creating brand new ones.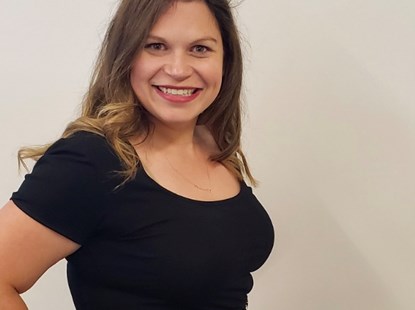 In the world of technology, it's easy to end up with tunnel vision. You find problems, you solve them. But the best innovators are much more proactive than that. It's an approach that C&T Experience Maker, Michelle Kerr, is more than familiar with. Since joining IHG she hasn't been afraid to work with her team to take our luxury and lifestyle strategy back to a blank sheet of paper. In order to take giant leaps forward. 
"As the Director of Brand Experience, I am responsible for managing our hotel websites. We are currently in the process of a major evolution, rethinking the entire strategy. We are collecting feedback from hotels and guests to create a new website experience that meets everyone's needs. It has been a highly collaborative project, which I really enjoy."
Michelle recognises that, to create innovative experiences that really resonate with an audience, you have to listen to them. So, some of her team's biggest projects of recent times haven't started as a flash of inspiration internally – but from going out and asking our guest what is most important to them.
"I think that IHG is really listening to the needs of the customers and evolving. We recently that we have launched a couple of new luxury and lifestyle brands. That was in response to the market needs and what our customers were identifying as gaps. So, the fact that IHG is out there, they're listening and they're responding. It's really important." 
It's an approach that's really beginning to build momentum. Now that our customers have identified the gaps in their experiences – Michelle and her team can get busy filling them. Creating new products, designing new services and, in some cases, launching whole new brands.
"One of the new brands we launched is called Vignette. It's a new luxury brand that will fill a marketplace gap. It was really exciting to be part of the team that brought an entirely-new brand to life – both digitally and just in general. It'll be fun to watch Vignette Collection grow."
#Joinourextraordinaryworld to be part of a team that knows what it takes to connect with our customers. Get started by taking a closer look at our current C&T Team opportunities below.
View Jobs
Related stories
Progression with no limits: Shane's Hospitality Journey
We caught up with Shane De Saram, just one of our many valued members of the IHG family.
Shane embodies the idea that real hard work pays off. Here he lifts the lid on his hospitality journey so far and why this is only the beginning…
Read more