Building a Pathway to Success
Progression and development at IHG is an integral part of your career. From junior level right through to senior management, we have designed a framework that allows you to constantly evolve and climb the ranks.
We like to offer everyone a career, not just a job. This means from day one right through your career cycle we help you build a pathway to success. Whether you join the Chefs, Food & Beverage team or General Management, we have a structure designed to help you be the best you can be. It's only then that we can be our best too.
Eric joined us back in 2003 and since then has experienced multiple parts of the business. He started out in InterContinental Carlton Cannes as an Area Revenue Manager and since then has taken on many challenges that have paved his path to becoming an Area General Manager.
Profile
Name: Eric
Current Role: Area General Manager – IHG - Portugal
Brand/Office: IC/CP Location: Porto
I faced several challenges over the few years spent as an Area Revenue Manager at IHG -the most prominent being the re-positioning of InterContinental Paris Le Grand after its re opening.
Since then I have been promoted to Divisional Director of Revenue. This was a great opportunity for me to progress and experience more of the corporate world from the Windsor office.
After traveling lots and seeing plenty of European airports I decided I was ready for a new challenge and felt the need to go back to unit level to continue my development journey. I was given the opportunity to lead the Sales & Marketing team of one of our most iconic hotels in the region - the InterContinental Paris Le Grand. It was a fantastic move to a new discipline leading a great team.
After a small break of a few months, to drive a personal project, I returned to IHG and with the strength of my different experiences I was offered an interim mission in Porto as General Manager. As the results of the hotel were getting much better I was proposed to stay as General Manager…
Right now, I'm still in Porto but with a wealth of experience and growth behind me. In October 2014, we signed a new management contract in Porto and converted an existing hotel into the Crowne Plaza Porto; I was promoted to Cluster General Manager and I have been running the two hotels since then!                        
Profile
Name: Alessandra
Role: Area Revenue Manager – Luxury & Boutique Europe
Brand/Office: IHG Corporate: London
Alessandra joined the IHG family back in 2011 when she entered into our Future Leaders Programme for Revenue Management. Since then she has progressed, climbed and explored many avenues. Take a read of her story below, and how she built her pathway to success;
Thanks to the fast track programme I was given the chance to successfully apply for a Revenue Manager position within the company straight after my training, and moved to Amsterdam where I spent part of the following year working for the InterContinental Amstel Amsterdam.
Following this I had to return to London where I worked for a different company in the same field of Revenue Management. Two years passed and I returned to IHG and became Area Revenue Manager for Luxury & Boutique – Europe in September 2015
We asked Alessandra where she could see her pathway leading to next, to which she revealed,
My short term goal is to grow in my current role and gain more knowledge and responsibility – I feel there will always be a lot of opportunities within IHG, between new hotel openings and also new brands like Kimpton coming on board. The opportunity is unbounded!
Both Eric and Alessandra continue to strive in their roles and look forward to the next set of challenges they will face. They each reveal that it is exactly these challenges that propel them into success - the key is to be resilient.
We are confident that all our current and future employees can build a pathway to success of their own, and we would love to hear all about them. So keep striving, challenge yourself and stay resilient.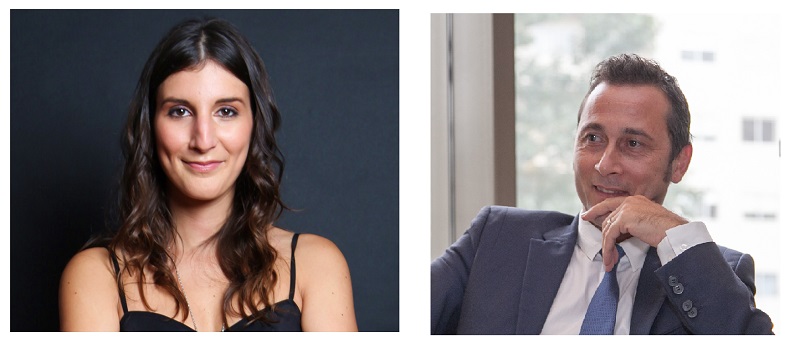 Related stories
IHG University
We have some very special news to bring you - we're launching IHG University!
Read more