Room Attendant @ Holiday Inn & Suites Dubai Science Park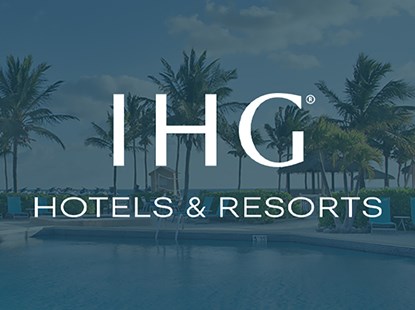 Hotel Brand: Holiday Inn
Location: United Arab Emirates, Dubai
Hotel: Dubai Science Park (DXBDA), Dubai Science Park, Al Barsha South
Job number: 107880
What is the job?
As a Room Attendant – you'll make sure our rooms and suites are always 'fresh and welcoming' for our guests after a busy day at work – creating a haven for them to escape and relax in - or get a bit of last minute work done.
Your day to day
•You'll make sure our rooms are always at their best - we have standards - but it's down to you to make that room special and memorable for guests
•Help guests - you'll be happy to help if someone needs a toothbrush or directions for example
•Keep your supervisor updated on room service progress and alert them to any repairs needed
•Safety aware – follow our established safety procedures at all times - and wear protective equipment when needed
•Be organised - keep on top of supplies and amenities and always try to minimise waste
•Reunite items with owners – and log any lost and found property
•Look smart – wear your uniform with pride
•Other ad-hoc duties – unexpected moments when we have to pull together to get a task done
•Monitor and control supplies and amenities, and minimise waste within all areas of housekeeping
•Report, turn in, and/or log all lost and found items according to established procedures
•Work as part of a team and communicate with other departments as per hotel procedures to ensure excellent quality and service
•May regularly assist with deep cleaning projects
•May have turndown duties
•May assist with other duties as assigned.
What we need from you
•
It's a physical role and you'll be on your feet most of the day, so fitness is important
•
Strength – with occasional lifting of items up to 50 pounds / 23 kilograms and or push/pulling heavy objects
•
You'll might need to bend and kneel to complete some activities
•
Literacy skills - reading, writing and basic maths skills
•
Flexible attitude to shifts – you may need to work nights, weekends and/or holidays
What we offer
We'll reward all your hard work with a great salary and benefits – including a uniform, great room discount and superb training.
Join us and you'll become part of the family – and like all families, all our individual team members share some winning characteristics. As a team, we work better together – we trust and support each other, we do the right thing and we welcome different perspectives. You need to show us you care: that you notice the little things that make a difference to guests as well as always looking for ways to improve - visit www.http://careers.ihg.com to find out more about us.
IHG is an equal opportunity employer: Minorities / Females / Disabled / Veterans.
At IHG, we've made a promise. As one of the world's leading hotel groups, we're here to deliver True Hospitality for Good. Making our guests and colleagues feel welcome, cared for, recognised and respected – wherever they are in the world. Want to be part of the journey?
Travel is a journey. We help make it a joy.
Starting with a warm, inviting welcome for all guests, whether traveling on business or for fun, enjoying a quick night, or relaxing for the week. At Holiday Inn®️ we thrive on making our guests stays brighter, helping them create memories that will last a lifetime. Irresistible smiles are our specialty. We should know, we've been on our journey since 1952. So if you can help us spread the joy of travel to all, we'd love to give you a warm welcome to the Holiday Inn®️ family. Let's Go Further Together.
Don't quite meet every single requirement, but still believe you'd be a great fit for the job? We'll never know unless you hit the 'Apply' button. Start your journey with us today.