Public Area Attendant (Full and Part Time) - Holiday Inn & Suites Geelong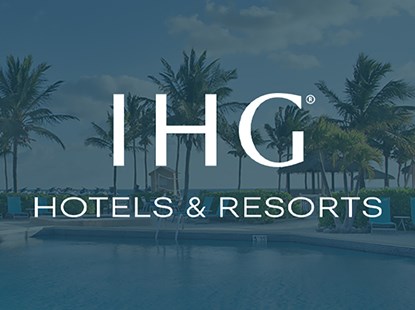 Hotel Brand: Holiday Inn
Location: Australia, Victoria, Geelong
Hotel: Geelong (GEXGL), 40 Ryrie Street, 3220
Job number: 109133
Job Summary:
Our Hotel Public Area Attendants are responsible for maintaining the cleanliness and appearance of all public areas within the hotel. This role involves ensuring a welcoming and comfortable environment for guests by promptly cleaning and organizing public spaces, including lobbies, corridors, restrooms, and common areas. The Public Area Attendant plays a vital role in creating a positive first impression and contributing to the overall guest experience.
Key Responsibilities:
Cleaning and Maintenance: Perform thorough and efficient cleaning of public areas, including sweeping, mopping, vacuuming, dusting, and polishing surfaces. Ensure that all areas are clean, sanitized, and free of clutter, maintaining a high standard of cleanliness and hygiene.
Restroom Care: Clean and sanitize public restrooms regularly, including fixtures, sinks, toilets, and mirrors. Replenish supplies, such as soap, paper towels, and toilet paper, to ensure guests' convenience and comfort.
Furniture and Decor: Arrange and maintain furniture, seating areas, and decorative elements in public spaces, ensuring they are clean, tidy, and in good condition. Report any damage or maintenance needs to the appropriate department.
Inventory and Supplies: Assist in monitor and replenishing cleaning supplies, amenities, and other necessary items in public areas. Coordinate with the Housekeeping department to ensure an adequate stock of supplies at all times.
Guest Assistance: Provide friendly and courteous assistance to guests, answering questions, providing directions, or offering general information about the hotel's facilities and services. Respond promptly to guest requests and resolve any concerns or complaints related to public areas.
Safety and Security: Help maintain a safe and secure environment by promptly addressing any spills, hazards, or other potential risks in public areas. Report any safety or security concerns to the appropriate department or supervisor.
Collaboration: Work closely with your Housekeeping colleagues to ensure seamless coordination and cooperation in maintaining cleanliness throughout the hotel. Communicate effectively with colleagues and supervisors to fulfill tasks efficiently and meet quality standards.
Qualifications and Requirements:
High school diploma or equivalent; previous experience in housekeeping or a related field is preferred.

Strong attention to detail and a keen eye for cleanliness and tidiness.

Knowledge of proper cleaning techniques, use of cleaning equipment, and safe handling of cleaning chemicals.

Ability to prioritize tasks effectively and work efficiently in a fast-paced environment.

Strong communication and customer service skills.

Ability to work independently and as part of a team.

Physical stamina and the ability to perform repetitive tasks and lift heavy objects.

Availability to work on a flexible schedule, including weekends and holidays.
The Hotel Public Area Attendant plays a crucial role in ensuring the cleanliness and visual appeal of public spaces, contributing to a positive guest experience. This position offers an opportunity to be part of a dedicated team and contribute to the hotel's commitment to exceptional hospitality.
What we Offer
We'll reward all your hard work with a great salary and benefits – including a uniform, great room discount and superb training.
Join us and you'll become part of the global IHG family – and like all families, all our individual team members share some winning characteristics. As a team, we work better together – we trust and support each other, we do the right thing and we welcome different perspectives. You need to show us you care: that you notice the little things that make a difference to guests as well as always looking for ways to improve - visit www.http://careers.ihg.com to find out more about us.
At IHG, we've made a promise. As one of the world's leading hotel groups, we're here to deliver True Hospitality for Good. Making our guests and colleagues feel welcome, cared for, recognised and respected – wherever they are in the world. Want to be part of the journey?
Travel is a journey. We help make it a joy.
Starting with a warm, inviting welcome for all guests, whether traveling on business or for fun, enjoying a quick night, or relaxing for the week. At Holiday Inn®️ we thrive on making our guests stays brighter, helping them create memories that will last a lifetime. Irresistible smiles are our specialty. We should know, we've been on our journey since 1952. So if you can help us spread the joy of travel to all, we'd love to give you a warm welcome to the Holiday Inn®️ family. Let's Go Further Together.
Don't quite meet every single requirement, but still believe you'd be a great fit for the job? We'll never know unless you hit the 'Apply' button. Start your journey with us today and let's #GoFurtherTogether.