Painter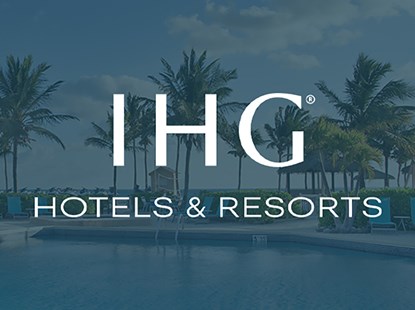 Hotel Brand: Crowne Plaza Hotels & Resorts
Location: Qatar, Doha
Qatar, Doha
Hotel: Doha - The Business Park (DOHCP), Airport Road, PO Box 22080
Job number: 117114
We want to welcome you to a world of bringing True Hospitality to everyone. When you join us at IHG®, you become part of our global family. A welcoming culture of warmth, honesty and a passion for providing True Hospitality. We pride ourselves on letting your personality and passions shine, recognizing the individual contribution you make and supporting your ambition to learn and create your own career path. In making a difference to our guests and owners, colleagues and communities, every day is a chance to create great and unique experiences, in your own way. With over 370,000 colleagues in nearly 100 countries sharing our values, there are countless opportunities at your fingertips. We're growing; grow with us. Conveniently located in the heart of one of Doha's key business districts, close to major banks, Crowne Plaza and Holiday Inn Doha – The Business Park is just a 15-minute drive by car or complimentary shuttle from Doha's Hamad International Airport and near such attractions as Museum of Islamic Arts and Souk Waqif. Our 378 stylish guestrooms and suites at Crowne Plaza and 307 well-appointed guestrooms at Holiday Inn are all equipped with modern amenities designed for comfort and high-speed wireless internet access to stay connected.
Your day-to-day:
• Observe hotel and department policies.
• Use tools safely and correctly
• Check the clipboard and daily assignment sheet for job assignments
• Communicate the status of job assignments and maintenance requests to the Assistant Chief Engineer or Lead Engineer
• Assists and provides guidance for co-workers
• Maintains a clean work area
• Requisitions and follows up on needed materials
• Responds to emergencies
• Responds to trouble calls when directed to do so by the Duty Engineer
• Reviews and completes daily trouble call log when assigned to respond to trouble calls
• Assists guests with requests
• Cleans engineering ship and any other area assigned by the Supervisor
• Set up and maintain color charts and samples
• Performs general maintenance duties, including but not limited to minor electrical, kitchen, plumbing, and laundry repairs, pool
• cleaning and chemical tests, and water testing on hot and chilled water systems
• Paint walls ceilings, baseboards, doors, frames, and moldings using standard painting equipment
• Paint walls, ceilings, baseboards, doors, frames, and moldings using standard painting equipment
• Hang vinyl wallpaper
• Stain and refinish furniture
• Texturize ceilings and walls
• Operate a spray gun and associated equipment
• Repair furniture, doors, baseboards, and moldings
• Replace hardware on doors and windows
• Renovate existing wooden structures as required
• Manufacture new wooden furnishings and projects as required
• Notifying appropriate individuals promptly and fully of all problems and/or unusual matters of significance
What We need from you:
• Minimum 2-3 years of previous painting experience in a commercial, industrial, or residential environment
• Skilled with rollers, brushes, and spray painting equipment
• High school diploma and courses in professional painting preferred
• Ability to mix and match paint colors, able to do specialized types of painting
• Must be able to work in high areas
What you can expect from us:
We give our people everything they need to succeed. From a competitive salary that rewards all your hard work to a wide range of benefits designed to help you live your best work life – including a full uniform, impressive room discounts and some of the best training in the business.
Our mission is to welcome everyone and create inclusive teams where we celebrate difference and encourage colleagues to bring their whole selves to work. IHG Hotels & Resorts provides equal employment opportunities to applicants and employees without regard to race, color, religion, sex, sexual orientation, gender identity, national origin, protected veteran status, or disability. We promote a culture of trust, support, and acceptance. Always welcoming different backgrounds, experiences, and perspectives.
IHG gives every member of the team the room they need to belong, grow and make a difference in a collaborative environment. We know that to work well, we need to feel well – both inside and outside of work – and through our myWellbeing
At IHG, we've made a promise. As one of the world's leading hotel groups, we're here to deliver True Hospitality for Good. Making our guests and colleagues feel welcome, cared for, recognised and respected – wherever they are in the world. Want to be part of the journey?
Don't quite meet every single requirement, but still believe you'd be a great fit for the job? We'll never know unless you hit the 'Apply' button. Start your journey with us today and let's #GoFurtherTogether.