Maintenance Officer-Handyman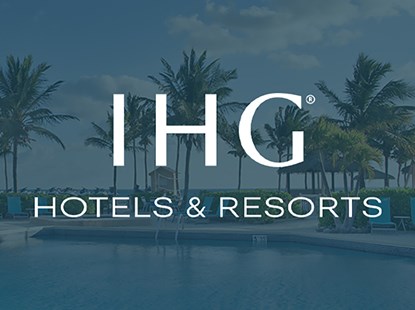 Hotel Brand: Crowne Plaza Hotels & Resorts
Location: Fiji, Nadi
Hotel: Fiji Nadi Bay Resort & Spa (NANNB), 1 & 2 Nadi Bay Road, Wailoaloa Beach
Job number: 117128
A little taste of your day-to-day:
We go above and beyond to keep our guests' experiences on track. If you can fix it for our hotel to run smoothly, you could be the perfect match for our new Maintenance Handyman role.
Every day is different, but you'll mostly be:
● Repairing, replacing and refurbishing items around the hotel
● Taking responsibility for the safety and cleanliness of areas inside and outside of the hotel
● Following the preventative maintenance calendar and looking for new ways to improve our guests' experiences
● Keeping your supervisor or duty manager in the loop with supply levels
● Being ready to step up and take on extra duties when the team needs you
What We need from you:
● You'll have at least one year of maintenance or repair work under your belt
● A high school diploma or related vocational training
● You'll be familiar with Microsoft Office, a building management programme and/or any other reporting tools like HotSos, Opera, Lutron, Bartech, or Inncom
● On top of building equipment and hand tools, you'll have a working knowledge of basic plumbing, electrics and preventative maintenance procedures
● CPO certification – if the hotel has a pool, a Certified Pool Operator license would be ideal
● A reasonable level of fitness – you'll be on your feet most of the day, and will need to bend and kneel a lot
● As well as meeting local laws on food handling and serving alcohol, you'll be above the minimum age required and fluent in the local language
● Great communication skills, you'll be warm, welcoming and easy to talk to
What you can expect from us:
We give our people everything they need to succeed. From a competitive salary that rewards all your hard work to a wide range of benefits designed to help you live your best work life – including a full uniform, impressive room discounts and some of the best training in the business.
Our mission is to welcome everyone and create inclusive teams where we celebrate difference and encourage colleagues to bring their whole selves to work. IHG Hotels & Resorts provides equal employment opportunities to applicants and employees without regard to race, color, religion, sex, sexual orientation, gender identity, national origin, protected veteran status, or disability. We promote a culture of trust, support, and acceptance. Always welcoming different backgrounds, experiences, and perspectives.
IHG gives every member of the team the room they need to belong, grow and make a difference in a collaborative environment. We know that to work well, we need to feel well – both inside and outside of work – and through our myWellbeing
framework, we are committed to supporting wellbeing in your health, lifestyle, and workplace.
So, join us and you'll become part of our ever-growing global family.
At IHG, we've made a promise. As one of the world's leading hotel groups, we're here to deliver True Hospitality for Good. Making our guests and colleagues feel welcome, cared for, recognised and respected – wherever they are in the world. Want to be part of the journey?
Don't quite meet every single requirement, but still believe you'd be a great fit for the job? We'll never know unless you hit the 'Apply' button. Start your journey with us today.