Guest Experience Agent at voco® Dubai The Palm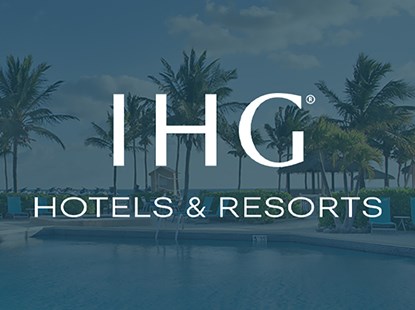 Hotel Brand: voco
Location: United Arab Emirates, Dubai
Hotel: Dubai The Palm (DXBPJ), Palm West Beach, Palm Jumeriah, 566771
Job number: EMEAA27203
About us
Welcome to voco™, IHG's new upscale brand. Drawing on our years of experience in delivering True Hospitality, voco Hotels, gives people a different choice. Hotels that are reliable enough to depend on, but different enough to be fun. Our new family of hotels are connected by their individual characters that make memorable travel dependable. Unstuffy hotels, where people feel comfortable to relax, and just get on with relaxing. Hotels that stand out from the crowd.
Becoming part of the family, everyone's a host…
Every great stay starts with a great host, who are the beating heart of our hotels. Our teams are there when people need them but, give them space to relax. It's these thoughtful touches that give our service the balance guests adore: natural and easy-going but, also friendly without being over the top.
voco Dubai Palm Jumeirah is conveniently located on the trunk of the manmade island while being part of the newly launched "Palm West Beach", a trendy and vibrant spot with an array of exceptional dining concepts.
Your day to day
As Guest Experience Agent, you will be the frontline in showcasing our voco "Come on in" hallmark, making sure all our guests experience a 'Reliably Different' service all throughout their stay.
Efficiently carry-out services provided at the Front Desk including welcoming and check-in/check-out of guests, attending to their requests and queries, taking and relaying messages and other related operational concerns.
Take/relay endorsement from/to previous/next shift, follow up on any outstanding matters and ensure the delivery/completion of service.
Ensure the maintenance of an atmosphere of tranquillity at the reception desk, never giving the impression that there is a problem.
Review all incoming reservations for the day to match the necessary accommodation.
Review and resolve all 'Traces' directed to Reception.
Constantly check reservations to ensure room availability and special blockings are handled correctly.
Perform registration process by obtaining data from guest and by observing the established guidelines.
Ensure that all guests are checked-in into the computer immediately and accurately. Check all transactions performed and sign on designated space in the registration card signifying completion of procedure.
Promptly answer the telephone, within three rings. Use your name when answering, speak clearly and in pleasant voice. Take and deliver accurate and timely guest messages, either manually or via the computer system. Coordinate/facilitate delivery of mail, small packages and facsimile for customers as requested.
Close guest accounts at time of check-out and ask guest how they enjoyed their stay. In the event of dissatisfaction or dispute, negotiate compromise, which may include authorizing revenue allowance.
Ensure the strict control of room keys. Enforce the key handling procedures ensuring maximum security.
Ensure that all rooms which are due to check-out are followed-up and updated in the computer system accordingly. Guests who have checked-out must be immediately checked-out from the computer system.
Ensure that Hotel's Employee Rules & Regulations are understood and adhered.
Responsibly use all available systems and equipment at Front Office including PMS (Property Management System), credit card machine, key system, etc.
Maintain an accurate filing system.
Be familiar with all hotel services, offers and facilities and their operating hours.
What we need from you
1+ years Front Desk Associate
Outstanding written and verbal communication skills
Knowledge on the Opera System
Team player
Physically agile, and able to stand for extended periods.
Available to work shifts, over weekends and on public holidays.
A naturally outgoing and friendly personality with a passion for service excellence to consistently deliver and demonstrate voco service standards
A true "team-player" mentality and flexible attitude towards a diverse set of tasks.
Excellent communication skills
What we offer
We'll reward all your hard work with great salary and benefits – in addition to career development, employee room discounts and great work culture. Join us and you'll become part of the global IHG family – and like all families, all our individual team members share some winning characteristics.
As a team, we work better together – we trust and support each other, we do the right thing and we welcome different perspectives. You need to show us you care, that you notice the little things that make a difference to guests as well as always looking for ways to improve -visit www.http://careers.ihg.com to find out more about us.
At IHG, we are committed to developing our team and managing our talent and would encourage internal as well as external candidates to apply for any of our vacancies.
We are an equal opportunities employer.
At IHG, we've made a promise. As one of the world's leading hotel groups, we're here to deliver True Hospitality for Good. Making our guests and colleagues feel welcome, cared for, recognised and respected – wherever they are in the world. Want to be part of the journey?
voco brand comes to life in hotels that you can count on but that are different enough to be fun. Unstuffy hotels, where people feel comfortable to relax, and just get on with relaxing. Hotels that are built on sustainability where we look after the planet with the same care as we look after our guests and colleagues. Let's Go Further Together.
Don't quite meet every single requirement, but still believe you'd be a great fit for the job? We'll never know unless you hit the 'Apply' button. Start your journey with us today and let's #GoFurtherTogether.