Executive Chef 行政总厨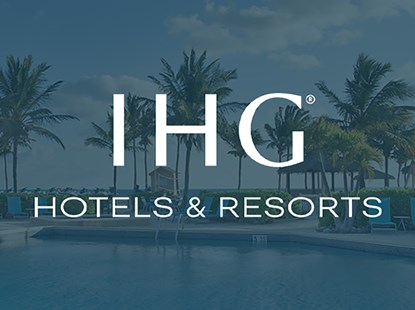 Hotel Brand: Crowne Plaza Hotels & Resorts
Location: China, Anhui, Hefei
Hotel: Hefei (HFESD), Building A, 598 Huangshan Road, 230088
Job number: 109403
为酒店管理层准备各项预测、计划和部门生产报告。
Complete forecasts, plans, and departmental production reports for management.
参与准备酒店年度预算,并设定部门目标。
Participate in the preparation of the hotel's annual budget and the setting of departmental goals.
对所有在餐饮运营中制备和销售的菜品进行精确的成本核算、记录并及时更新。
Maintain updated and accurate costing and documentation of all dishes prepared and sold in the food and beverage operations.
处理厨房日常事务,计划并分配工作,为每个员工设定绩效及个人发展目标。为员工提供教导、辅导并给予定期反馈,帮助解决各种员工矛盾,提升员工业绩。
Manage day-to-day kitchen activities, plan and assign work, and establish performance and development goals for team members. Provide mentoring, coaching, and regular feedback to help manage conflict and improve team member performance.
遵照品牌标准、服务行为及政府法规教育和培训所有团队员工。确保员工获得恰当培训,并配备完成工作所需的各种工具和设备。
Educate and train team members in compliance with brand standards, service behaviours, and governmental regulations. Ensure staff has the tools, training, and equipment to carry out job duties.
通过与其它部门进行日常沟通和协作促进团队合作,提高服务质量。协助销售、餐饮和宴会部员工组织宴会、派对和其它特别活动。
Promote teamwork and quality service through daily communication and coordination with other departments. Assist sales, catering and banquet staff with banquets, parties and other special events.
根据公司规定和政策,对员工工资、工作规程或其它人力资源相关事务提出建议或初拟方案。
Recommend and/or initiate salary, disciplinary, or other staffing/human resources-related actions in accordance with company rules and policies.
获取宾客反馈,不断提高食品品质及成品质量。
Solicit guest feedback to improve food and presentation quality.
协助发现并解决客户有关厨房服务的疑问和问题。
Assist with addressing customer questions and issues relating to kitchen services.
协助餐饮总监设计菜单、餐饮搭配、餐桌布局及装饰等。
Assist Food and Beverage Director with menu planning, food and beverage coordination, table arrangements, decoration options, etc
确保所有菜品制作和成品均符合配方要求和相应标准。
Ensure that all menu items are prepared and presented according to established recipes and standards.
为所有的餐饮分部门、酒吧及餐饮宴会活动设计菜单和主题。监督本地竞争对手动向和行业趋势。
Develop menu design and concepts for all food and/or bar outlets, and catering events. Monitor competitor and industry trends.
维护相关流程,确保食物和酒水产品、库存及设备的安全和正确储存。及时订购补充物资,避免浪费,防止偷盗。
Maintain procedures to ensure the security and proper storage of food and beverage products, inventory and equipment. Replenish supplies in a timely manner and minimise waste and pilferage.
遵守政府法规、品牌标准及酒店或公司的政策与操作流程。完成其它分配的任务。可能需要担任值班经理。Adhere to governmental regulations as well as brand standards and hotel or company policies and procedures.Perform other duties as assigned. May also serve as manager on duty.
At IHG, we've made a promise. As one of the world's leading hotel groups, we're here to deliver True Hospitality for Good. Making our guests and colleagues feel welcome, cared for, recognised and respected – wherever they are in the world. Want to be part of the journey?
Don't quite meet every single requirement, but still believe you'd be a great fit for the job? We'll never know unless you hit the 'Apply' button. Start your journey with us today and let's #GoFurtherTogether.