Chief Steward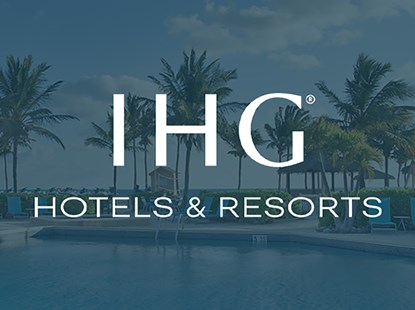 Hotel Brand: Holiday Inn
Location: Kuwait, CO, Farwaniya Block 6
Hotel: Kuwait Al Thuraya City (KWIKW), Street 103, 81006
Job number: 112212
Key relationships
•Liaise with the Kitchen Team to ensure accurate and clean
•equipment is ready for service
•Liaise with the Purchasing Manager and suppliers for any purchase needed for the stewarding operation
•Liaise with the Engineering Team to schedule preventive maintenance and repairs
•Liaises with members of the Accounting Team to determine appropriate inventories and regular stock takes
•Establishes and maintains effective employee and inter-departmental working relationships
Key Responsibilities
•Oversee the preparation of kitchen equipment for use
•Manage the receival and storage of kitchen goods
•Oversee the cleaning and storage of kitchen equipment
•Oversee the cleaning of the premises
•Oversee the removal of waste
•Oversee the handling of kitchen linen
•Maintain a hygienic kitchen
•Clean the kitchen and equipment
•Manage all functions of the Stewarding operation to achieve the optimum quality level of sanitation
•Control and analyzes, on an on-going basis, the level of the following:
Costs
Breakage
Quality of support provided to other sections
Condition and cleanliness of facilities and equipment
Guest satisfaction
•Conducts daily briefings and other meetings as needed to obtain optimal results
•Assists the Director of Food and Beverage and the Executive Chef in settings Stewarding goals and developing strategies, procedures and policies
•Handles administrative works and keeps up-dated files on the following Stewarding matters:
Finance
Standards
Training
Outlets
Meetings
Miscellaneous
•Determines the minimum and maximum stocks and controls the par-stocks of all material and equipment
•Monitors local competitors and compare their operation with your own operation
•Keeps aware of trends, systems, practices and equipment in food and beverage through trade literature, hotel show and site visits
•
Health, Safety and Security
•Demonstrate understanding and awareness of all company policies and procedures relating to Health, Hygiene and Fire Life Safety and ensure your direct reports do the same
•Familiarize yourself with emergency and evacuation procedures
•Ensure all security incidents, accidents and near misses are logged investigated and rectified to prevent future catastrophes
Financial Management
•Under the assistance of the Executive Chef and senior Finance Manager co-ordinate the preparation of the Departmental annual budget and work to achieve the budget by monitoring and controlling the departmental operations, considering revenue and expenditure
•On an ongoing basis, control and analyze departmental costs to ensure performance against budget; implementing corrective measures where necessary to produce positive business results
•Effectively manage staffing costs by preparing efficient work schedules in line with legal requirements
People Management
•Work within the company's Human Resource Management System to ensure the departmental performance of staff is productive. Duties include:
•Plan for future staffing needs
•Recruit in line with company guidelines
•Prepare detailed induction programmes for new staff
•Maintain a comprehensive, current and guest focused set of departmental standards and procedures and oversee their implementation
•Ensure training needs analysis of your departmental staff is carried out and training programmes are designed and implemented to meet needs
•Actively work at developing your staff and identify high potentials
•Maintain training records for all direct reports and ensure they do the same for their staff
•Conduct probation and formal performance appraisal in line with company guidelines
•Coach, counsel and discipline staff, providing constructive feedback to enhance performance
•Approve leave requests after considering peaks and troughs in the business
•Regularly communicate with staff to maintain good relations
•Maintain high levels of personal hygiene for self and enforces hygiene standards for team
At IHG, we've made a promise. As one of the world's leading hotel groups, we're here to deliver True Hospitality for Good. Making our guests and colleagues feel welcome, cared for, recognised and respected – wherever they are in the world. Want to be part of the journey?
Travel is a journey. We help make it a joy.
Starting with a warm, inviting welcome for all guests, whether traveling on business or for fun, enjoying a quick night, or relaxing for the week. At Holiday Inn®️ we thrive on making our guests stays brighter, helping them create memories that will last a lifetime. Irresistible smiles are our specialty. We should know, we've been on our journey since 1952. So if you can help us spread the joy of travel to all, we'd love to give you a warm welcome to the Holiday Inn®️ family. Let's Go Further Together.
Don't quite meet every single requirement, but still believe you'd be a great fit for the job? We'll never know unless you hit the 'Apply' button. Start your journey with us today and let's #GoFurtherTogether.