バーテンダー / HotelIndigoHakoneGora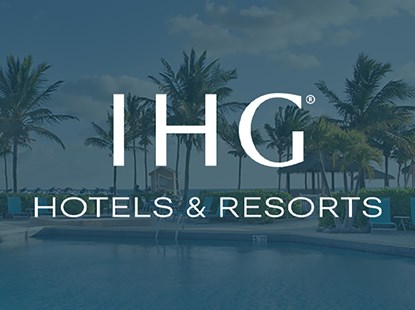 Hotel Brand: Hotel Indigo
Location: Japan, Kanagawa, Hakone
Hotel: Hakone Gora (HKHHG), 924-1 Kiga, Hakone-machi Ashigarashimo gun, 250-0402
Job number: 116710
Take a splash of expert knowledge. Add a drizzle of pride. Pour over a passion for serving drinks and food to our guests' unique tastes. We're searching for a new Bartender with the perfect mix of skills to make every guest experience truly memorable.
A little taste of your day-to-day:
●
Creating a warm welcome for every single guest that sets the tone for their experience with us
●
Preparing and serving drinks to a high standard as well as highlighting promotions for our guests
●
Owning your bar – managing stock, inventory and equipment as well as keeping the space cleaner than clean
●
Handling cash and credit transactions
●
Working closely with your restaurant colleagues to deliver a truly seamless food service
What We need from you:
●
The strength to lift, push and pull big objects up to 50lbs (23 kg) which can also involve bending and kneeling
●
A good grasp of reading, writing and basic maths
●
The flexibility to work night, weekend and holiday shifts
●
Compliance with local laws on food handling and serving alcohol – you'll need to be above the minimum age required and fluent in the local language
●
Great communication – you'll be warm, welcoming and easy to talk to
What you can expect from us:
We give our people everything they need to succeed. From a competitive salary that rewards all your hard work to a wide range of benefits designed to help you live your best work life – including a full uniform, impressive room discounts and some of the best training in the business.
Our mission is to welcome everyone and create inclusive teams where we celebrate difference and encourage colleagues to bring their whole selves to work. IHG Hotels & Resorts provides equal employment opportunities to applicants and employees without regard to race, color, religion, sex, sexual orientation, gender identity, national origin, protected veteran status, or disability. We promote a culture of trust, support, and acceptance. Always welcoming different backgrounds, experiences, and perspectives.
IHG gives every member of the team the room they need to belong, grow and make a difference in a collaborative environment. We know that to work well, we need to feel well – both inside and outside of work – and through our myWellbeing
framework, we are committed to supporting wellbeing in your health, lifestyle, and workplace.
So, join us and you'll become part of our ever-growing global family.
At IHG, we've made a promise. As one of the world's leading hotel groups, we're here to deliver True Hospitality for Good. Making our guests and colleagues feel welcome, cared for, recognised and respected – wherever they are in the world. Want to be part of the journey?
Hotel Indigo is an upper-upscale boutique brand that captures the true spirit of the neighborhoods our hotels belong to. With over 125 properties worldwide, we look for individuals that can inspire our guests to make unique discoveries. Opening the door to meaningful connections to the diverse people, places, and cultures of the local area.
Making travel inspiring. It's what we do. Let's Go Further Together.
Don't quite meet every single requirement, but still believe you'd be a great fit for the job? We'll never know unless you hit the 'Apply' button. Start your journey with us today.