Sous Chef | Holiday Inn Express Kathmandu Naxal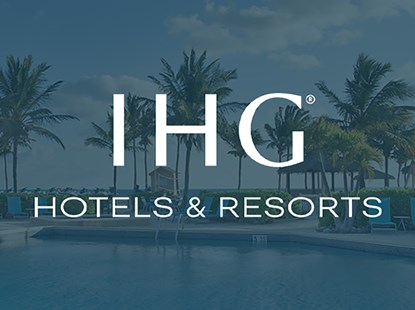 Hotel Brand: Holiday Inn Express
Location: Nepal, Kathmandu
Hotel: Kathmandu Naxal (KTMNA), Naxal, 44600
Job number: 115657
The Holiday Inn Express Kathmandu Naxal (An IHG Hotel) will be an exceptional addition to Nepal's hospitality landscape. Situated in the heart of Kathmandu, adjacent to the Nepal Police Headquarters, the hotel's strategic location near the city center, embassies, and key attractions offers guests unrivaled convenience. With Nepal's stunning mountain landscapes attracting adventurers and its rich Hindu and Buddhist heritage drawing culture enthusiasts, Kathmandu has emerged as a coveted travel destination. The hotel features top-notch facilities including full-service F&B outlets like The Great Room and a Roof Top Restaurant, along with versatile event spaces and a fitness center. Boasting 110 rooms, this establishment promises an unforgettable stay in the vibrant capital of Nepal.
Travel is a journey. We help make it a joy.
Starting with a warm, inviting welcome for all guests, whether traveling on business or for fun, enjoying a quick night, or relaxing for the week. We thrive on making our guests stays brighter, helping them create memories that will last a lifetime. Irresistible smiles are our specialty. We should know, we've been on our journey since 1952. So if you can help us spread the joy of travel to all, we'd love to give you a warm welcome to the Holiday Inn Express® family.

Job overview
Assist in the management of Kitchen Operations in a single food & beverage outlet or a shift, or section of food and beverage operations, including menu planning and costing, organizing special events, developing new dishes, maintaining food quality standards and comprehensive product knowledge. Adhere to local regulations concerning health, safety, or other compliance requirements, as well as brand standards and local policies and procedures.
At Holiday Inn Express we want people who are friendly, welcoming and full of life; people who are always finding ways to make every guest's experience an enjoyable one.
Duties and responsibilities
Financial returns:
Participate in the planning and costing of menus
Works with Executive Chef in the preparation and management of the Department's budget
Works with Executive Chef in forecasting, planing, and prepairing reports.
People:
Works with Executive Chef in manpower planning and management needs
Supervise and training of assigned employees
Educate and train team members, ensure staff has the tools, training, and equipment to carry out job duties.
Promote teamwork and quality service through daily communication and coordination with other departments.
Provides direction to the Kitchen helpers, including Chef de Parties, Commis, Cooks, Kitchen Attendants and Stewards
Guest experience:
Assist with organizing special events and special food promotions
Ensure that outstanding culinary technical skills are maintained
Develop new dishes and products
Analise guest feedback to improve food and presentation quality.
Interact with guest and to find out guest preferences.
Responsible business:
Develop and write standard recipes
Maintain a hygienic kitchen
Clean the kitchen and equipment
Maintain personal hygiene
Cleans and re-sets his/her working area
Performs related duties and special projects as assigned
Ensure that all menu items are prepared and presented according to established recipes and standards.
Accountability
Maintain comprehensive product knowledge including ingredients, equipment, suppliers, markets, and current trends and make recommendations for appropriate adjustments to kitchen operations accordingly. Generally responsible for one or two kitchen outlets.
Qualifications and requirements
Bachelors Degree in Hotel Management or equivalent
3 years experience as a chef including at least 1 year in supervisory capacity or an equivalent combination of education and experience
How do I deliver this?
We genuinely care about people and we show this through living out our promise of True Hospitality each and every day. It's what connects every colleague in all IHG® hotels.
Each IHG® hotel brand delivers True Hospitality in their own way, and at the heart of it all are specific, core service skills.
True Attitude: being caring, wanting to make a positive difference, and building genuine connections with guests
True Confidence: having the knowledge and skills to perform your role, and giving guests the confidence that they can trust you, to help and support them during their stay
True Listening: focusing on what your guest is saying, picking up on body language that is often overlooked, and understanding what the guest wants and needs
True Responsiveness: is about providing guests with what they need, and doing so in a timely and caring manner
There's so much more to the job than we can capture here. It's simply about creating great experiences, doing the right thing and understanding people.
What we offer
We'll reward all your hard work with a great work environment and benefits – including but not limited to F&B Discount, IHG Employee Rate, Hotel Uniform, Meal at Employee Restaurant, excellent development, and advancement opportunities across the globe.
Join us and you'll become part of the global IHG family – and like all families, all our individual team members share some winning characteristics. As a team, we work better together – we trust and support each other, we do the right thing and we welcome different perspectives. You need to show us you care: that you notice the little things that make a difference to guests as well as always looking for ways to improve - visit www.http://careers.ihg.com to find out more about us.
At IHG Hotels & Resorts, we are proud to be an equal opportunity employer. IHG Hotels & Resorts provides equal employment opportunities to applicants and employees without regard to an individual's, race, color, ethnicity, national origin, religion, sex, sexual orientation, gender identity or expression, age, disability, marital or familial status, veteran status or any other characteristic protected by law.
The statements in this job description are intended to represent the key duties and level of work being performed. They are not intended to be ALL responsibilities or qualifications of the job.
*Resident of Nepal can only apply to above position.
At IHG, we've made a promise. As one of the world's leading hotel groups, we're here to deliver True Hospitality for Good. Making our guests and colleagues feel welcome, cared for, recognised and respected – wherever they are in the world. Want to be part of the journey?
At Holiday Inn Express, we're all about travel that's simple AND smart.
That means we offer more to our guests where it matters most to them. Easy check-in? Check. All the essentials in a comfy room? They're all included with a great night's sleep. We're focused on getting our guests more than ready. So we're always ready. Are you? Let's Go Further Together.
Don't quite meet every single requirement, but still believe you'd be a great fit for the job? We'll never know unless you hit the 'Apply' button. Start your journey with us today and let's #GoFurtherTogether.