Senior Captain (Publico Ristorante) - InterContinental Singapore Robertson Quay
Hotel Brand:
Location:
Job number: 104767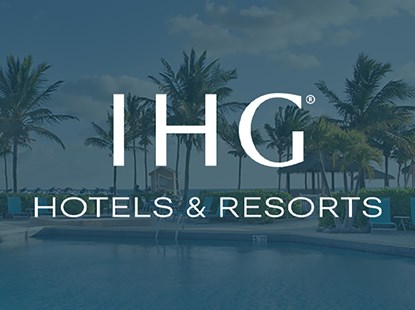 About us
As the world's largest family of luxury hotels, we all take great pride in being genuine ambassadors of the InterContinental® brand. Shaped by decades of international know-how and local insights, our passion for luxury travel spans cultures and customs. Inspiring us to create warm and sophisticated experiences for those seeking a richer perspective on the world.
Each of our hotels cultivates a distinctive style and ambience where we embrace every opportunity to give our guests a personal and enriching experience. If you'd like to embrace a wider world of experiences and opportunities, we'd like to welcome you to the world's most international luxury hotel brand.
Your day to day
In collaboration with the Restaurant Manager and Assistant Manager, supervises all aspects of one or more full-service food and beverage outlet(s) on a daily basis and coordinate special events. Ensure compliance with standards of service and operating procedures. Adhere to federal, state and local regulations concerning health safety or other compliance requirements.
As a restaurant captain, you are responsible to promote and ensure guest satisfaction, maintain a safe and sanitary work environment and ensure only the highest quality products are being served.
Establishes rapport with guests to build guest loyalty and gather constructive feedback to ensure satisfaction of every individual guest. At the same time, in collaboration with the Assistant Manager to handle daily team member relations, and encourage problem solving by team members through proper training and empowerment.
Financial Returns
Assisting the Assistant Manager to maintain procedures to (1) ensure the security and proper storage of restaurant inventory, and equipment, (2) ensure the security of monies, credit and financial transactions, (3) replenish supplies, inventory, uniforms, etc. in a timely and efficient manner, and (4) to minimize waste and control costs. Participate in taking inventories.
Guest Experience
Ensure guests are greeted upon arrival. Respond appropriately to guest complaints. Establish and implement appropriate service recovery guidelines in order to ensure total guest satisfaction.
Create innovative programs and promotions to market special menu items, increase sales, and increase guest patronage. Assist in the development and implementation of new menus and local food and beverage marketing programs, and participate in and maintain system-wide food and beverage marketing programs.
Greet, smile and maintain eye contact with guests at all times
Deliver responsive, warm and caring service to guests
Responsible Business
Supervise day-to-day activities of one or more food and/or beverage outlets. Plan and organize work. Communicate and enforce policies and procedures.
Ensure that all restaurant equipment (coffee and beer & water machines, registers, etc.) is in proper operational condition and is cleaned on a regular basis. Ensure that all restaurant facilities are cleaned, vacuumed, and properly stocked according to anticipated business volumes. Notify Engineering immediately of any maintenance and repair needs.
Perform other duties as assigned.
Responsible for guiding the hostess, waiter/waitress and bus boy/girls in the performance of their jobs.
Responsible for ensuring sufficient operating guest supplies, beverage supplies and operating equipment during outlet's operation.
Responsible for the overall sanitation and cleanliness of the outlet during the shift.
Responsible for the proper maintenance and good working order of all equipment, furniture and fixtures in the outlet.
Responsible for consistently implementing the service standards and operating procedures in the outlet.
Responsible for ensuring sufficiency of manpower in the shift.
Performs other duties and responsibilities assigned by immediate superior, which leads to guest satisfaction and profit for the hotel.
Alert management of potentially serious issues.
Ensure all staff is properly trained and certified if applicable and have the tools and equipment needed to effectively carry out their job functions.
Handling tactfully on guest request or complaint
To ensure the standards of service are delivered
What we need from you
High school diploma or equivalent and at least 1-2 years restaurant management experience in a full service outlet or similar setting. Hospitality Management Degree or some college preferred.
Other:
Communication skills are utilized a significant amount of time when interacting with others; demonstrated ability to interact with customers, employees and third parties that reflects highly on the hotel, the brand and the Company.
Reading and writing abilities are utilized often when completing paperwork, ordering, interpreting results, and giving and receiving instructions.
Mathematical skills, including basic math, budgeting, profit/loss concepts, percentages, and variances are utilized frequently.
Problem solving, reasoning, motivating, organizational and training abilities are used often.
Alcohol awareness certification and/or food service permit or valid health/food handler card as required by local or state government agency.
May be required to work nights, weekends, and/or holidays.
What we offer
In return for your hard work, you can look forward to a highly competitive salary and benefits package – including:
5-days work week
Duty Meal
Uniforms/ Laundry Services
Midnight Transportation
Birthday Off
Learning and Development Opportunities
Flexi Benefit
Insurance Coverage
50% F&B discount at Hotel's selected Restaurant
Special Employee rate at all IHG Hotels worldwide
What's more, because your career will be as unique as you are, we'll give you all the tailored support you need to make a great start, be involved and grow. And because the InterContinental Hotels & Resorts brand belongs to the IHG® family of brands, you'll also benefit from all of the opportunities that come from being part of a successful, global hospitality company with over 6000 hotels in over 100 countries around the world.
So whoever you are, whatever you love doing, bring your passion to the InterContinental Hotels & Resorts brand and IHG and we'll make sure you'll have room to be yourself. Find out more about joining us today by going to careers.ihg.com
Don't quite meet every single requirement, but still believe you'd be a great fit for the job? We'll never know unless you hit the 'Apply' button. Start your journey with us today and let's #GoFurtherTogether.
Don't quite meet every single requirement, but still believe you'd be a great fit for the job? We'll never know unless you hit the 'Apply' button. Start your journey with us today and let's #GoFurtherTogether.