Sales Manager 销售经理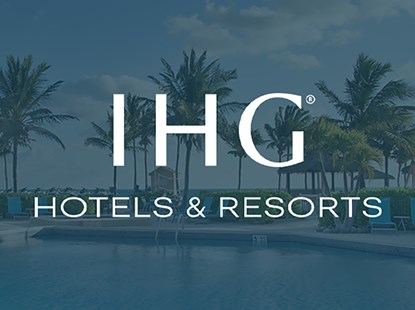 Hotel Brand: Holiday Inn Express
Location: China, Guizhou, Guiyang
Hotel: Guiyang Airport (KWEAI), Between Hangxi No.1 Road and Hangxi No.2 Road, West of Terminal 3 of Guiyang Longdongbao Airport, 550001
Job number: 116339
1、验证所分配客户的潜力,并根据洲际酒店的标准操作程序制定客户计划
2、开发指定的客户组合,以满足设定的目标并实现盈利最大化
3、收集当前和潜在客户/联系人的信息,以产生增量业务
4、有效控制销售费用
5、使用客户互动和公开工具来监控竞争对手的活动,因为这涉及到酒店和客户组合,并根据酒店程序与主要利益相关者共享相关信息
6、向管理层反馈不断变化的市场状况,包括竞争和市场趋势
7、在合适的情况下,让销售总监/销售助理总监参与销售电话和销售会议
8、向他/她的上级沟通遇到的任何问题和其他相关信息
9、参加并在适当的情况下,组织培训课程,每日简报和其他需要的会议
10、在适用的情况下,监督、管理和培训销售主管和销售协调员履行职责
11、在客户组合中建立网络,与关键决策者和其他相关人员建立关系
12、主持客户会议,规划和协调场地介绍和考察
13、处理和管理客户的查询或问题
14、积极主动并负责跟进新的销售线索,以提高客人的体验
15、开发并保持与业务发起人的联系(会展策划;旅行社等)
16、确保在所提供的销售系统(.e. Delphi; Opera; etc)作日后参考及管制之用
17、更新帐户和联系人配置文件,附上帐户计划,确保"实时"的行动信息
18、提高酒店和品牌在当地社区的知名度和声誉。
19、完成分配的其他工作。
该职位需要兼顾贵阳机场假日酒店及贵阳机场智选假日酒店的同岗位工作内容。
At IHG, we've made a promise. As one of the world's leading hotel groups, we're here to deliver True Hospitality for Good. Making our guests and colleagues feel welcome, cared for, recognised and respected – wherever they are in the world. Want to be part of the journey?
At Holiday Inn Express, we're all about travel that's simple AND smart.
That means we offer more to our guests where it matters most to them. Easy check-in? Check. All the essentials in a comfy room? They're all included with a great night's sleep. We're focused on getting our guests more than ready. So we're always ready. Are you? Let's Go Further Together.
Don't quite meet every single requirement, but still believe you'd be a great fit for the job? We'll never know unless you hit the 'Apply' button. Start your journey with us today and let's #GoFurtherTogether.