Sales Manager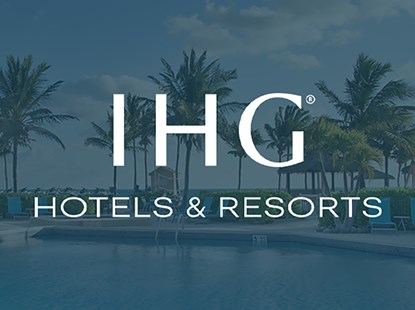 Hotel Brand: Regent
Location: China, Beijing
Hotel: Shanghai Pudong (SHASD), 210 Century Avenue, Lujiazui CBD, Pudong District
Job number: 100841
Duties and Responsibilities 职责与责任
Validate of the potential of assigned accounts and create account plans as per the IHG hotels Business Development standard operating procedures

根据

IHG

酒店业务发展标准操作程序,验证指定客户的潜力并创建客户计划

Develop the assigned account portfolio to meet set goals and maximise profitability

发展指定的投资组合,以满足设定的目标并最大限度地提高盈利能力

Gather information on current and prospective clients / contacts to generate incremental business

收集当前和潜在客户

/

联系人的信息,以创造增量业务

Use both account interaction and publicly available tools to monitor competitors' activities as it relates to both the hotel and the portfolio of accounts and share relevant information with key stakeholders in line with hotel procedures

同时使用客户互动和公开可用的工具,把控竞争对手与酒店还有客户之间相关的活动,并根据酒店程序与关键利益相关者共享相关信息

Conduct client meetings as well as planning and coordinating site introduction tours and inspections

召开客户会议并规划和协调酒店现场的参观和介绍

Handle and manage clients' queries or issues

管理和解决客户的问题

Be proactive and responsible for the follow up of new sales leads to enhance guest experience

积极主动,负责跟进新的销售机会,以提高客户体验
QUALIFICATIONS AND REQUIREMENTS 资格和要求
Degree or Diploma, and 2 – 5 years of relevant experience in customer relations in Hospitality or a related service industry. Type and level of experience required may vary slightly based on size and complexity of operation.需要学位或凭证,2-5年酒店或相关服务行业客户关系相关工作经验。所需经验的类型和水平可能会根据工作的规模和复杂程度略有不同。
Expected to possess the following skills:
Good communication and negotiation skills

优秀的沟通和协调能力

Ability to take initiative, adapt to change, meet deadlines and commitments, and complete tasks and projects as required.

主动性强,适应性良好,能够满足工作期限和承诺,并按要求完成任务和项目

Strong organisational skills required to maintain electronic and paper filing systems

可以整齐归类电子以及纸质文件的强大规划能力

Maintain a high level of knowledge pertaining to policy and procedure and communicates knowledge effectively to all personnel when applicable.

具有政策和程序相关的高水平知识,并能够在这些政策适用时向所有人员有效地传达相关的知识。

Demonstrates clear and effective verbal and written skills for the purpose of obtaining and conveying information to clients, technicians, management and team members as well as producing reports

拥有清晰有效的表达和书写能力,以便获取信息后将其传达给客户、技术人员、管理层和团队成员。同时具备撰写工作报告的能力

Excellent PC skills (including MS Office)

优秀的电脑技术知识

(

包括微软

Office)
At IHG, we've made a promise. As one of the world's leading hotel groups, we're here to deliver True Hospitality for Good. Making our guests and colleagues feel welcome, cared for, recognised and respected – wherever they are in the world. Want to be part of the journey?
Regent is the epitome of modern luxury for the world's most discerning travelers. Pushing the boundaries of refined living since 1971, Regent colleagues have set out once more to reimagine uplifting experiences that balance serenity and stimulation to heighten the senses. This, is new. This, is Regent.
Let's Go Further Together.
Don't quite meet every single requirement, but still believe you'd be a great fit for the job? We'll never know unless you hit the 'Apply' button. Start your journey with us today and let's #GoFurtherTogether.