Room Attendant - InterContinental Regency Bahrain
Hotel Brand:
Location:
Job number: 113137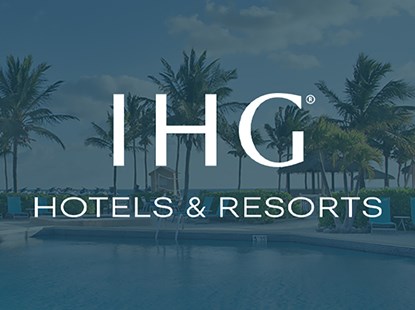 About us:
As the world's largest family of luxury hotels, we all take great pride in being genuine ambassadors of the InterContinental® brand.
Shaped by decades of international know-how and local insights, our passion for luxury travel spans cultures and customs. Inspiring us to create warm and sophisticated experiences for those seeking a richer perspective on the world. Each of our hotels cultivates a distinctive style and ambiance where we embrace every opportunity to give our guests a personal and enriching experience.
If you'd like to embrace a wider world of experiences and opportunities, we'd like to welcome you to the world's most international luxury hotel brand.
Located in the business and leisure hub of the city, InterContinental® Regency Bahrain offers its guests the perfect location from where to explore the exciting face of Manama. The hotel offers 304 spacious rooms including 4 club floors and 36 luxurious suites. Each room is designed to meet the needs and the expectations of the modern traveler. From sophisticated dining experiences to a taste of traditional romance, InterContinental® Regency Bahrain offers its guest new tastes and unique gourmet treats. With a wide selection of dining options ranging from international, Italian, steakhouse and lounges, InterContinental® Regency Bahrain promises to delight your palate.
We take our housekeeping standards seriously. So, we're searching for a Room Attendant with an exceptional eye for detail and a passion for perfection to make sure every guest enjoys a truly memorable experience.
Your day to day:
Every day is different, but you'll mostly be:
Making sure every single room is at its absolute best for our guests
Helping our guests in any way you can – whether they've forgotten their toothbrush or just need to find the elevator
Keeping your supervisor in the loop by advising them of any progress or problems
Monitoring and controlling supplies to minimise waste
Doing your best to reunite guests with any lost or misplaced items
Regularly assisting with deep clean projects
What we need from you:
Similar experience in a 4 or 5 star hotel.
Detailed knowledge on housekeeping within hospitality industry.
What we offer:
You'll join a team passionate about delivering memorable experiences that make our guests feel special, making InterContinental® Regency Bahrain a great place to work. In return we'll give you a competitive financial and benefits package.
As a sneak peak, here are some of our benefits you will enjoy:
Competitive salary
Monthly service charge
Fully furnished accommodation with free internet, lounge and gym facility
Employee meals (breakfast, lunch, dinner and tea break) at our Flavours Cafe
Opportunities for promotion and transfer across the IHG hotels
30 days vacation leave plus 14 days public holidays per year
Discounted international/worldwide room rates for yourself, family and friends
Employee recognition programmes
Access to free online courses including Harvard Managed Mentor modules
If you feel that you've got what we are looking for, apply now!
Don't quite meet every single requirement, but still believe you'd be a great fit for the job? We'll never know unless you hit the 'Apply' button. Start your journey with us today and let's #GoFurtherTogether.