Restaurant Manager/レストランマネージャー/Hotel Indigo Karuizawa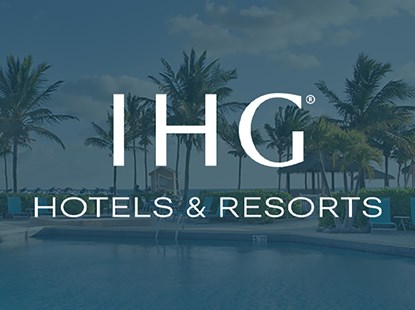 Hotel Brand: Hotel Indigo
Location: Japan, Nagano, Kitasaku-gun
Hotel: Karuizawa (QNGKA), 18-39 Yashikizoe, Nagakura, 389-0111
Job number: 117268
国内有数のグローバルなホテル運営会社IHGホテルズ&リゾーツのライフスタイル・ブティックホテルのひとつ「ホテルインディゴ軽井沢」。全155客室の別荘体験をコンセプトにした私たちホテルは、憧れの避暑地・軽井沢に2022年2月にオープンしました。
従業員数100名程の小規模なホテルで、チームでの交流が活発、意見交換がしやすい環境です。皆さんひとりひとりの個性を輝かせる職場を目指しています。
私たちがあなたに求めるもの
・ホテル内にあるレストランでの勤務
・時間帯責任者としてチームのマネジメント
・シフト、売り上げ、予算などの管理
住宅手当支給
転居費用支給
年次休暇
年間休日114日
交通費全額支給
研修制度
IHG社員レート
ロッカー、シャワールーム完備
寮完備
インセンティブボーナス
Hotel Indigo Karuizawa, one of the lifestyle boutique hotels of IHG Hotels & Resorts, one of the leading global hotel management companies in Japan. Our hotel, which is based on the concept of a 155-room vacation home experience, opened in February 2022 in the coveted summer resort of Karuizawa.
It is a small hotel with about 100 employees, where team interaction is active and opinions are easily exchanged. We aim to create a workplace where everyone's individuality can shine through.
What we look for in you
・Working in a restaurant in a hotel
・Manage a team as a time zone manager
・Management of shifts, sales, budgets, etc.

We provide our employees with everything they need to succeed. From an attractive salary that rewards hard work, to a full uniform, great room discounts, industry-leading training, and many other perks to help you have the best work life possible.

Housing allowance provided
Relocation allowance
Annual leave
114 days off per year
Full transportation allowance
Training program
IHG employee rate
Lockers and shower rooms
Dormitory facilities
Incentive bonus
At IHG, we've made a promise. As one of the world's leading hotel groups, we're here to deliver True Hospitality for Good. Making our guests and colleagues feel welcome, cared for, recognised and respected – wherever they are in the world. Want to be part of the journey?
Hotel Indigo is an upper-upscale boutique brand that captures the true spirit of the neighborhoods our hotels belong to. With over 125 properties worldwide, we look for individuals that can inspire our guests to make unique discoveries. Opening the door to meaningful connections to the diverse people, places, and cultures of the local area.
Making travel inspiring. It's what we do. Let's Go Further Together.
Don't quite meet every single requirement, but still believe you'd be a great fit for the job? We'll never know unless you hit the 'Apply' button. Start your journey with us today.