Restaurant Manager-Daccapo 意大利餐厅经理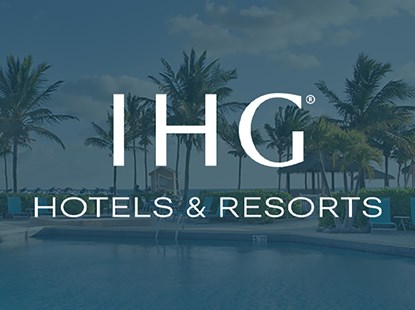 Hotel Brand: Regent
Location: China, Beijing, Beijing
Hotel: Beijing (PEKJB), 99 Jinbao Road, Dongcheng District, 100005
Job number: 112358
Job Summary:
1.Working with the outlet service team, leads and directs through Daccapo Restaurant service team the highest standards of performance in terms of service delivery and guest engagement delivering enhanced revenue performance. This is achieved through personal relationships and a high level of visibility.
2. Supports the service team of Daccapo Restaurant to ensure have the right people in the right roles and at the right time to drive the image of the outlet and hotel as well as team spirit and a highly engaged workforce. And communication with key persons of relevant department to ensure the venue daily operation is smooth and efficient
3. Creates and maintains checklists and leads regular inspections with the team to ensure the outlets are maintained to a Five Star International standards.
4. Is fully involved in Daccapo restaurant promotions and ensures the outlet is fully trained and engaged in the process to lead the achievement of goals and create market noise through guest experience for the outlet and hotel.
5. Fosters and motivates talent by overseeing training leading to a clear understanding by the team of expectations.
6. Ensures Daccapo Restaurant team are fully engaged with the guests to build a database for Marcom purposes and to improve IHG RB rewards membership. Sets targets for each day to enhance performance.
7. Embraces as appropriate brand tools which may enhance the visibility and performance of the hotel.
8. Ensures the Daccapo Restaurant service team is fully engaged with the expectations of IHG rewards members and exceeds expectations by delivering acts of thoughtful kindness or elements of luxury. IHG brand standards are minimum expectations and must be enhanced when possible to meet Five Star standards.
9. Be aware of the Guest feedbacks and results and communicate to assigned colleagues on a daily basis to create an understanding of our guests needs and expectations to achieve and exceed the goal on Dianping.
10. Train and control all Forbes standards to all assigned colleagues to drive guest satisfaction and the execution of a Forbes 5 Star service experiences. And Create "Forbes moments' by delivering a very positive guest experience.
Job Requirements:
1. Excellent communication and presentation skills. Experience to put the most effective team together to achieve the objectives.
2. A minimum of 5 years professional work experience with at least 3 years within an international luxury environment, preferably Forbes 4 or 5 star rated hotel.
3. College degree or equivalent in Hospitality Management.
4. A high level of English communication both written and oral.
5. Drive and commitment to succeed and grow with the company.
At IHG, we've made a promise. As one of the world's leading hotel groups, we're here to deliver True Hospitality for Good. Making our guests and colleagues feel welcome, cared for, recognised and respected – wherever they are in the world. Want to be part of the journey?
Regent is the epitome of modern luxury for the world's most discerning travelers. Pushing the boundaries of refined living since 1971, Regent colleagues have set out once more to reimagine uplifting experiences that balance serenity and stimulation to heighten the senses. This, is new. This, is Regent.
Let's Go Further Together.
Don't quite meet every single requirement, but still believe you'd be a great fit for the job? We'll never know unless you hit the 'Apply' button. Start your journey with us today and let's #GoFurtherTogether.