Reservation Manager 预定部经理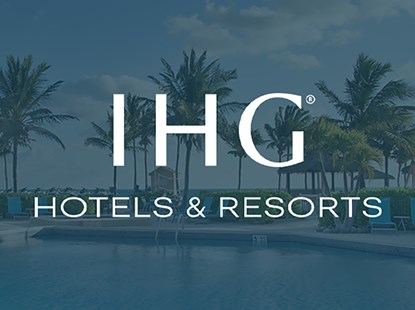 Hotel Brand: Regent
Location: China, Beijing, Beijing
Hotel: Beijing (PEKJB), 99 Jinbao Road, Dongcheng District, 100005
Job number: 115678
The Reservation Manager is accountable for conducting vigilant and appropriate best practices in handling reservations, group information, quality control and education and training of the team within their control. This position also acts as the liaison with IHG voice Central Reservations. The role contributes to revenue generation by ensuring the systems and procedures are in place to create the situation of simplicity for guest to make reservations from any source.
1. With the RM/DOR/DOSM ensures the hotel has the right people in the right roles for maximum performance of revenue delivery and relationship management. Makes clear to the team the objectives and goals.
2. Monitor the daily operations of the Reservations department and ensure the efficient handling of data, bookings and client feedback.
3. Ensure accuracy of guest history and client profiles in the database. Ensure rates are accurately loaded and maintained in Concerto GRS reservation system.
4. Fosters and motivates talent. Fully embraces all tools, including those provided by brand management to consistently maintain high performing colleagues. Manages performance appropriately based hotel best practices.
5. Track sales programs/promotions/advertising and provide feedback as necessary to relevant departments. Track and establish pick up trends, occupancy history and market segment development to facilitate forecasting.
6. Monitors performances on a regular basis and takes necessary action to stimulate as required.
7. Manages tracking of performance, producing reports as required. Presents and reviews information to management and seeks support when needed to elevate the performance and reputation of the hotel.
8. Work with sales team/FO team to ensure IHG loyalty tools is fully utilized and enrolled.
9. Excellent communication and presentation skills. Experience to put the most effective team together to achieve the objectives.
10. A minimum of 5 years professional work experience with progressive advance and responsibility in an international luxury brand hotel, preferably at the Forbes 4 or 5 Star level.
At IHG, we've made a promise. As one of the world's leading hotel groups, we're here to deliver True Hospitality for Good. Making our guests and colleagues feel welcome, cared for, recognised and respected – wherever they are in the world. Want to be part of the journey?
Regent is the epitome of modern luxury for the world's most discerning travelers. Pushing the boundaries of refined living since 1971, Regent colleagues have set out once more to reimagine uplifting experiences that balance serenity and stimulation to heighten the senses. This, is new. This, is Regent.
Let's Go Further Together.
Don't quite meet every single requirement, but still believe you'd be a great fit for the job? We'll never know unless you hit the 'Apply' button. Start your journey with us today and let's #GoFurtherTogether.