Maintenance Team Leader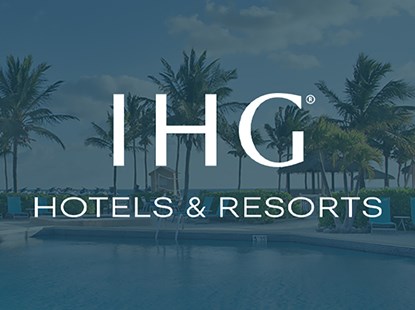 Hotel Brand: Kimpton
Location: United Kingdom, London
Hotel: Fitzroy London (LONLP), 1-8 Russell Square, Bloomsbury, WC1B 5BE
Job number: 119553
Kimpton Fitzroy London are looking for a Maintenance Team Leader to join their luxury hotel in Central London
A "London Hotel Like No Other," Kimpton Fitzroy London is an iconic 19th-century building which meets the London of today: From the outside, this landmark building, which occupies the eastern side of Bloomsbury's Russell Square, looks every bit the part of grande dame. Inside, though, contemporary interiors beckon the discerning traveller to settle in and stay a while. Want to be part of this Lifestyle Luxury property?
Our Maintenance Team Leader will inspect the plantrooms and guestrooms regularly to identify problems and necessary maintenance works whilst working closely with the Maintenance Manager conducting preventative maintenance. You will be expected to oversee the completion of the Hotel Maintenance Log System work orders and report any outstanding issues/contractors works. Alongside this you will be responsible for overlooking completion of scheduled Monthly, Weekly and Quarterly checks whilst showing great initiative by finding and fixing property defects outside of the usual scheduled and outstanding tasks.
You will showcase good Leadership skills in the upcoming departmental projects and ensuring completion to the high standard and within the time schedule working closely with the team to meet the workload demands on time. You are passionate about what you are doing and keep a positive hardworking attitude to motivate others. Keeping good departmental atmosphere and great professional attitude. You are a responsible and trustworthy team player ensuring good relationships between Maintenance and other departments.
What's in it for you as our Maintenance Team Leader:
We are part of the IHG Hotels & Resorts family, one of the world's leading hotel companies, with a portfolio of 17 brands worldwide - which means global opportunities! Our Maintenance Team Leader enjoys a range of benefits including:
£16.80 per hour (£34,944 annual salary) plus great IHG perks!

28 days holiday each year, including bank holidays, this increases up to a maximum of 33 days (Pro Rated)

We provide every employee company sick pay and life insurance

Subsidised childcare support

Amazing discounts for our hotels and restaurants around the world

Discounts from over 15,000 stores – all the way from retail to cinema

Don't forget, bring your friends, and take part in our generous 'Refer a Friend' programme!
Above all you will have space to:
Be Yourself! We support you to be the best version of yourself within your professional and personal life. You will be able to participate in monthly well-being activities, talk to our Mental Health First Aiders and access our confidential colleague support line.
Lead Yourself! Empowerment is key and we want to see you thrive. We want you to lead your career and we will provide you the tools and knowledge to help you get there. Whether you want to become a Mental Health First Aiders, gain Leadership Skills, become a Departmental Trainer or the next General Manager.
Make it Count! Every small or big milestone will be rewarded and celebrated as a memorable experience. Because what you do matters. You matter!
We are open 7 days a week 365 days a year and need people to work a range of shifts and days - this means we can offer great flexibility if required.
Please click 'apply' now!
You must meet the legal requirements to work in the UK.
At IHG Hotels & Resorts, we are proud to be an equal opportunity employer. We firmly believe that all our colleagues deserve to be treated equally and have the same opportunities to develop and grow their skills within our business and provide equal employment opportunities to all applicants and colleagues without regard to an individual's, race, colour, ethnicity, national origin, religion, sex, sexual orientation, gender identity or expression, age, disability, marital or familial status, veteran status or any other characteristic protected by law.
At IHG, we've made a promise. As one of the world's leading hotel groups, we're here to deliver True Hospitality for Good. Making our guests and colleagues feel welcome, cared for, recognised and respected – wherever they are in the world. Want to be part of the journey?
Kimpton Hotels & Restaurants crafts unique destinations that kindle heartfelt human connections. Our bespoke spaces blend spirit, style and delight to create an addictive culture of refined irreverence where locals, visitors & colleagues seamlessly connect. Let's Go Further Together.
Don't quite meet every single requirement, but still believe you'd be a great fit for the job? We'll never know unless you hit the 'Apply' button. Start your journey with us today and let's #GoFurtherTogether.