Maintenance Agent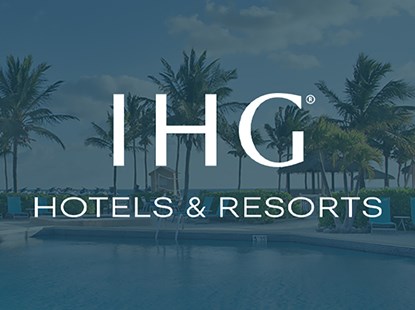 Hotel Brand: Six Senses
Location: France, OK, Savoie
Hotel: Residences Courchevel (LYSSF), 291 Rue des Tovets, 73120
Job number: 118931
As Maintenance Agent, I fully comprehend the vision of Six Senses Spa Residences Courchevel to help people reconnect with themselves, others and the world around them, plus our values of local sensitivity and global sensibility, crafted experiences, emotional hospitality, responsible and caring, fun and quirky and pioneering wellness. By embracing the Six Senses vision and values, I will deliver an exceptional experience for guests.
In this role, I will support the Maintenance Supervisor for the efficient operation of the Maintenance department to provide exceptional products and services within brand operating standards. 
I will perform the following relevant tasks for this role:  
Carries out maintenance of structural wooden fixtures of buildings as per the scheduled maintenance program and preventive maintenance program. 
Carries out painting maintenance requests when required. 
Maintains the rainwater gutters in all the buildings. 
Conducts basic maintenance tasks in and around the residences and apartments as required.
Maintains working area and makes sure that all working areas remain clean at all times. 
Using personal safety wares for your own personal safety during working. 
Maintains and re-lamps all lamps in the residences, including socket repair and replacement. 
Responds to all guest complaints regarding the maintenance of their room or public areas in a timely manner. 
Performs preventive maintenance in guest apartments and public areas. 
Assists on all plumbing stoppages. 
Assists guests with special requests such as opening luggage when keys are lost. 
Unplugs toilets and changes out valves and valve seats. 
Conducts Pool Plant maintenance as per Spa and Maintenance management instructions
Responds to work request or apartment inspection reports submitted by other departments. 
Responds to all emergency conditions such as fires, power failures, etc. 
Provides machinist work to all equipment such as replacing and repairing bearings, gears, belts, shafts, control mechanism, etc. 
Assists on major shutdowns for repairs. 
Attends meetings and training as required by supervisors. 
Upkeeps Six Senses guidelines and standards of service and operation. My performance benchmarks are maintained and exceeded. 
Strictly adheres to LQA standards and guest comments. 
Performs any additional tasks given to me by supervisor/management. 
To execute the position of Maintenance agent, I have the required qualifications, technical skills and experience in a similar or greater role in luxury hotels with proven results. I possess a minimum Secondary School completion and minimum of one year's experience in similar role. 
I am a personally involved, visible and proactive host with excellent organizational skills. I have an intuitive sense of product and service quality, a passion for excellence and an understanding of the sophisticated needs of the luxury customer and I have experience and I am able to work in a cross-cultural environment positively.  
Technical skills include the ability to analyze and design projects of limited complexity and scope. Paint application for various paint, varnish, and stain knowledge to interior and/or exterior surfaces as well as removal including spray painting.  Basic mechanical skills are mandatory. I have thorough knowledge of safety procedures and legal regulations and guidelines as well as confident with numerical scales in geometric shapes, patterns and ability to interpret them correctly. 
I have a basic command of written and spoken English and French. I will maintain a thorough understanding of Six Senses in terms of guidelines, rules and regulations, brand and operating standards, facilities and services. 
At IHG, we've made a promise. As one of the world's leading hotel groups, we're here to deliver True Hospitality for Good. Making our guests and colleagues feel welcome, cared for, recognised and respected – wherever they are in the world. Want to be part of the journey?
You're about to be the author of this journey that takes you through life's undiscovered passageways, hidden treasures and meaningful experiences.
It's a story unlike any other. Out of the ordinary, one could say.
A journey across lands and seas, a tale about what it means to connect to the world around us.
Let the journey begin...
Don't quite meet every single requirement, but still believe you'd be a great fit for the job? We'll never know unless you hit the 'Apply' button. Start your journey with us today and let's #GoFurtherTogether.