Internship-Commercial and Technology
Hotel Brand:
Location: United States, Georgia, Atlanta
Hotel: Corp Atlanta Ravinia, Three Ravinia Drive, Suite 100, 30346
Job number: 116114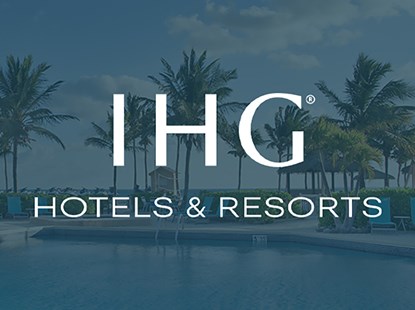 CORPORATE SUMMER INTERNSHIPS (ATLANTA, USA)
We're looking for emerging leaders. If you've got ambition, ideas and want to work somewhere that appreciates you for who you are, apply for IHG's Summer Internship Program based in our Americas headquarters in Atlanta.
While you work on projects that will shape the future of hospitality, you'll experience a structured Learning and Development curriculum designed especially to help you gain an insider's view of hospitality operations, sales, strategy, finance, technology and other areas. Everything you learn will prepare you for career success.
10-week Summer Internship
All majors encouraged
Enhance your professional skills
Interact with senior leaders across the business
Each intern will be paired with an IHG HYPE member (an Employee Resource Group) and they will serve as the intern's mentor for the summer.
Internship Overview-
C&T Internship Opportunities in the following functions:
Network Engineer
Compute & Storage Engineer
Developer
Analyst
Information Security
Who We Look For
We're looking for emerging leaders that have ambitious personal and professional goals, a willingness to gain and share experiences, and a commitment to celebrating diversity in the workplace. In return, we will provide an unforgettable experience designed specifically to help you gain an insider's view of the hospitality industry as well as applicable skills and a global lens of a career path in Commercial & Technology.
Essential Duties and Responsibilities
Please note: No attempt is made to represent all the various tasks for each internship. Although interns may not perform all duties, those listed below reflect the nature, level, and difficulty of responsibilities common to positions in this job.
Complete and/or coordinate activities related to assigned special projects, including project timelines, action items, and status updates
Timely execution to meet established deadlines
Low- to medium-complexity qualitative and quantitative data research and analysis
Preparation of reports and/or presentations, utilizing Microsoft Excel, PowerPoint, and/or statistical software as needed
Serve as internal and/or external liaison for departmental activities
Maintain a consistent, high quality customer-focused orientation, including providing clear, accurate information; explaining procedures or materials or providing supplemental information; anticipating problems or questions; or referring customers to appropriate contacts within the unit, department or division
Compose and prepare clear and concise correspondence as requested or required
Perform tasks as assigned to facilitate the smooth operation of the assigned work area
Note: The summer intern cohort will participate in several social engagements within the cohort and with ERGs, ATL community volunteerism, EC/ Senior Leader Speaker Series and internal IHG network events
About Commercial & Technology
Today, Commercial & Technology (C&T) is a talented and multi-faceted function:
• With nearly 3,500 people, spanning 15 locations around the world.
• We touch every one of our nearly 6,000 hotels and 17 brands
• And influence more than 70% of IHG's revenue
In a world of fast paced digital innovation, C&T is relentlessly focused on leveraging technology, channels, and revenue performance and capability for:
• Guests/Customers: Enhancing the experience at vital moments in the journey for our travelers and bookers/buyers.
• Hotels and their teams: Providing above-property industry leading, practical solutions that maximize revenue performance and make operations more efficient, secure and brand defining.
• Owners: Enabling a compelling value proposition; supporting top line performance and bottom-line growth.
• IHG & Corporate Colleagues: Delivering the systems, tools and processes that empower IHG and our corporate colleagues to perform at their very best.
What We Need From You
Professionalism in oral and written presentation, communication, and attire
Demonstrated emotional intelligence for relationship building and effective team collaboration and stakeholder engagement
Proficiency in a variety of software packages (i.e. Excel, Microsoft Word, PowerPoint, e-mail, etc.)
Effective oral and written communication skills to convey information to a wide range of internal and external stakeholders
Strong analytical and problem-solving skills. Ability to analyze and draw conclusions from complex financial, statistical and market/sales data. Proficiency in paying attention to details
Demonstrated ability to analyze basic database information for the purpose of accurately tracking, maintaining, or reporting data
Demonstrated ability to handle multiple assignments and projects accurately and with attention to detail, along with proactive follow-through
Demonstrated problem-solving skills for navigating a large-scale organization and resolving issues in a timely and effective manner
Ability to work independently and with minimal supervision across a global organization and in a hybrid or virtual work environment
What We Offer
We'll reward all your hard work with a great salary and benefits – including great room discount and superb training.
Join us and you'll become part of the global IHG family – and like all families, all our individual team members share some winning characteristics. As a team, we work better together – we trust and support each other, we do the right thing and we welcome different perspectives. You need to show us you care, that you notice the little things that make a difference to guests as well as always looking for ways to improve - click here to find out more about us.
At IHG Hotels & Resorts, we are proud to be an equal opportunity employer. IHG Hotels & Resorts provides equal employment opportunities to applicants and employees without regard to an individual's, race, color, ethnicity, national origin, religion, sex, sexual orientation, gender identity or expression, age, disability, marital or familial status, veteran status or any other characteristic protected by law.
IHG is committed to promoting a culture of inclusion where everyone feels safe, respected and valued. We seek talent from all backgrounds to join our teams, and encourage our colleagues to bring their authentic and best selves to work.
Not Applicable for Colorado Applicants.
At IHG, we've made a promise. As one of the world's leading hotel groups, we're here to deliver True Hospitality for Good. Making our guests and colleagues feel welcome, cared for, recognised and respected – wherever they are in the world. Want to be part of the journey?
We need people like you to make a difference and create exceptional experiences every single day. Don't just join a growing team of 370,000 colleagues across 100 countries. Let your passion shine. Innovate and collaborate around the world. Embrace your ambition.
Let's Go Further Together.
Don't quite meet every single requirement, but still believe you'd be a great fit for the job? We'll never know unless you hit the 'Apply' button. Start your journey with us today and let's #GoFurtherTogether.