Guest Experience Ambassador - InterContinental Singapore
Hotel Brand:
Location:
Job number: 101820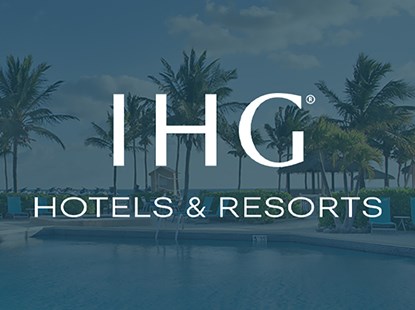 YOUR DAY-TO-DAY
Be the warm welcome that kicks off a memorable guest experience

Multi-Faceted Duties - Trained to be able to carry out multiple roles within the hotel such as Front Desk, Club InterContinental and Concierge

Front Desk Tasks - Start every stay right by swiftly checking guests in and out – take Passports, IDs, hand out room keys, and control and release safety deposit boxes; Handle cash and credit card transactions; Take and manage guest bookings, up-selling opportunities and telling them about ways to improve their stay; Follow up/Action on Traces and room changes; Attending to pre-payments of future reservations

Club InterContinental - Assists in delivering the Club InterContinental stay and dining experience with the guidance of Club InterContinental Manager and Guest Experience Executives. Working Better Together with Culinary team in ensuring that Club InterContinental dining experiences are delivered as per Brand standards.

Uniformed Services – Working Better Together with Uniformed Services Team in providing guests with prompt service, professional attention and personal recognition with excellent local knowledge. Provide information pertaining to all hotel services, local places of interests, restaurants, doctors, sightseeing tours and any other information likely to be of the interest to guests

Elevating Guest Experience – Deliver our Loyalty Experience by acknowledging our IHG Reward Club and InterContinental Ambassadors; tailoring our Club InterContinental guests experience in person, emails, or on the phone. Stay one step ahead of guests' needs – record and act on preferences, handle messages, requests, questions and concerns proactively. Be a trusted contact for all guests. Assist Guests with all requests; from accommodation billing to local knowledge, and basic problem handling to take care of their stay.

Driving Results – Supports Department in delivering to departmental targets of upselling revenue and Loyalty enrolment. Delivers genuine guest experiences with True Hospitality.

Upholding of safety and security of our Guests and Colleagues at the Workplace in line with Hotel's Emergency Response procedures and security guidelines.
WHAT WE NEED FROM YOU
Communication skills - guests will need to come to you with concerns as well as compliments, so you will be easy to talk to

Your problem-solving skills will turn issues into opportunities so every guest leaves with great memories

Fluency in the local language - extra language skills would be great, but not essential

Literate and tech-savvy - you'll need a good grasp of reading, writing, basic maths and computers

Flexibility - night, weekend and holiday shifts are all part of the job

You will have a tertiary or a diploma qualification. A college or university degree would be a bonus, but not essential

Experience – Some experience in a Front Desk or Guest Services position will be a bonus.

Strength - sometimes you will need to lift, push and pull big objects up to 50lbs (23 kg). This can involve bending and kneeling
Don't quite meet every single requirement, but still believe you'd be a great fit for the job? We'll never know unless you hit the 'Apply' button. Start your journey with us today and let's #GoFurtherTogether.