Front Office Manager フロントオフィスマネージャー - Hotel Indigo Karuizawa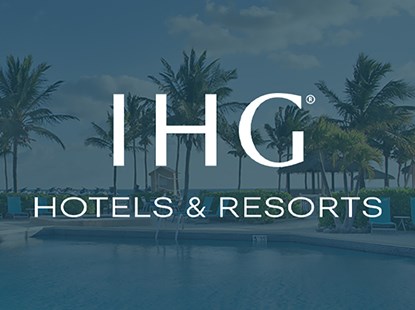 Hotel Brand: Hotel Indigo
Location: Japan
Hotel: Karuizawa (QNGKA), 18-39 Yashikizoe, Nagakura
Job number: EMEAA30725
お客様の思い出に残る体験は、どこかで始めなければなりません。そこで、あなたならどうでしょう?私たちは、特別な第一印象を提供するフロントオフィス・マネージャーを募集しています。
あなたの日常を少しご紹介します。
毎日異なりますが、主な仕事内容は以下の通りです。
フロントオフィスチームを管理・指導し、思い出に残るゲスト体験と最高のおもてなしを提供する。
ゲストとの人間関係を築き、クレームを改善する。
フロントオフィスの定期的な点検を行い、第一印象が良いことを確認する
予算の作成に協力し、ウォークインやフロントでのアップセリングから収益を上げるための新しい方法を見出す。
PBX の手順についてチームメンバーを訓練し、緊急時や危機の際には率先して対応する。
客室担当ディレクターのもとで、複数の専門分野にまたがるフロントデスクチームを管理します。
あなたに求めるもの
ホテルマネジメント、経営学の学士号、高等教育資格、またはそれに相当する資格
5年以上のフロントオフィス/ゲストサービス経験(マネジメント経験を含む
日本語・英語が流暢に話せること
その他の言語が話せることが望ましい
私たちに期待できること
私たちは、社員が成功するために必要なものをすべて提供します。あなたの頑張りに応じて、給与や福利厚生(制服、宿泊割引、優れたトレーニングなど)を提供します。
私たちの仲間になれば、グローバルなIHGファミリーの一員となります。すべてのファミリーがそうであるように、個々のチームメンバーもいくつかの優れた特性を共有しています。私たちはお互いを信頼し、サポートし、正しいことを行い、異なる視点を歓迎します。
住宅手当支給
転居費用支給
年次休暇
年間休日114日
交通費全額支給
研修制度
IHG社員レート
ロッカー、シャワールーム完備
寮完備
インセンティブボーナス
Our guests' memorable experiences have to start somewhere. So why not with you? We're looking for a new Front Office Manager to take ownership of delivering exceptional first impressions.
A little taste of your day-to-day:
Every day is different, but you'll mostly be:
Managing and coaching your front office team to deliver memorable guest experiences and the warmest of welcomes
Engaging with guests to build personal relationships and remedy any complaints
Conducting regular front office inspections to ensure we're making the right first impression
Helping to prepare budgets and finding new ways to drive revenue from walk-ins and up-selling at the front desk
Training team members on PBX procedures and taking the lead during an emergency or crisis
Reporting into the Director of Rooms you'll manage a team of front desk employees across several specialisms.
What We need from you:
Bachelor's degree / higher education qualification / equivalent in Hotel Management/ Business Administration
5 years of Front Office/Guest Service experience including management experience
Must speak fluent Japanese and English
Other languages preferred
What you can expect from us:
We give our people everything they need to succeed.
We'll reward all your hard work with a great salary and benefits – including a uniform, great room discount and superb training.
Join us and you'll become part of the global IHG family – and like all families, all our individual team members share some winning characteristics. As a team, we work better together – we trust and support each other, we do the right thing and we welcome different perspectives.
Housing Allowance
Re-location support
Annual Leave
114 day off per annual
Full transportation allowance
Training programs
IHG Employee rate
Lockers, shower rooms are accommodated
Dormitory
Incentive bonus
At IHG, we've made a promise. As one of the world's leading hotel groups, we're here to deliver True Hospitality for Good. Making our guests and colleagues feel welcome, cared for, recognised and respected – wherever they are in the world. Want to be part of the journey?
Hotel Indigo is an upper-upscale boutique brand that captures the true spirit of the neighborhoods our hotels belong to. With over 125 properties worldwide, we look for individuals that can inspire our guests to make unique discoveries. Opening the door to meaningful connections to the diverse people, places, and cultures of the local area.
Making travel inspiring. It's what we do. Let's Go Further Together.
Don't quite meet every single requirement, but still believe you'd be a great fit for the job? We'll never know unless you hit the 'Apply' button. Start your journey with us today.