Feasibility Internship (Six Senses)
Hotel Brand:
Location: United States, Georgia, Atlanta
Hotel: Corp Atlanta CMH Instant Service Center, 4355 Ashford Dunwoody Road, 30346
Job number: 116661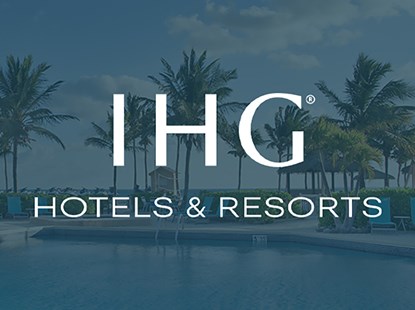 START PERIOD: Jan 2024

DURATION: 6 Months minimum

KEY RESPONSIBILITIES
Responsible for providing quality financial analysis, feasibility, and investment recommendations. Support Six Senses' development of hotels and residences in a successful manner. Contribute to the growth of the brand across urban and resort destinations in North America.
Essential Duties and Responsibilities
• Conduct Feasibility Studies - Undertake macro and micro market analyses and trends, competitor benchmarking to evaluate the feasibility of a development and management opportunity. Leverage most comparable key performance metrics from industry data sets and Six Senses performances (i.e. P&L statements and occupancy/ADR projections) to develop a quality recommendation for the projects. Discuss and review projections with brand related operations, commercial, development, technical and feasibility teams.
• Financial Modeling/Investment Analysis - Conduct financial analyses of projects and assess NPV, IRR, and earnings impact, by using proposed deal terms, and input as appropriate from Development leads, Technical Services, Tax, and Financial Reporting teams. Review findings, determine financial viability of the project, and develop discuss enhancements/modifications to deal terms to make each project meet the Company's returns requirements. Revise modeling/analysis/proposal, as necessary, throughout negotiations of deal terms.
• Evaluate synergies and risks in potential developments and assess their potential impact on the business plan by devising and running different scenario analyses.
• You will be expected to keep up to date on market trends in management contracts by attending industry events and reading relevant literature published by consultants to ensure advice remains relevant. This will enable you to assist developers in aligning deal structures with what is commercially viable and competitive in the market.
• Lead competitor data benchmarking and ensure strong network in the industry to deliver relevant analyses.
• Manage the approval process and coordinate with internal Six Senses and IHG teams (Operations, legal, tax, design and engineering, marketing) to execute hotel signings. You will lead this process on one or more markets and be the direct point of contact for the relevant Development leads, being proactively involved to ensure all necessary steps are taken for deals to move forward.
• Prepare internal approval papers for the Development Approval Committee chaired by the Six Senses CEO, CFO and CDO.
• Ad hoc analysis and project support.
REQUIRED QUALIFICATIONS
• Must be currently enrolled in a bachelor's or master's degree program in hospitality, business school or a related field
• Strong analytical and numerical skills including a good understanding of financial valuation methodology.
• Fundamental grasp of how valuation applies in the context of managed evaluations and understanding of relative risk of different fee streams.
• Understanding of the roles and risks taken by each party involved in a deal (owner, operator, lessee…etc.)
• Knowledge of the business models used by hotel chains for development.
• Strong organizational skills and ability to work on multiple projects independently.
• Strong presentational skills.
• Strong Microsoft Excel skills.
• Strong written communication skills in English.
• Experience of the hotel industry essential
• Knowledge of financial reporting and modeling, including creation of ad-hoc models.
Experience
• 0.5 to 1 year internship working experience in the hospitality industry, international consulting firm or investment practice and/or comparable experience within the investment appraisal arm of a hotel organization.
• Familiarity with luxury hotel market performance in the North America, luxury hotel market drivers, luxury competitive landscape, hotel financial statements and ownership structures.

At IHG, we've made a promise. As one of the world's leading hotel groups, we're here to deliver True Hospitality for Good. Making our guests and colleagues feel welcome, cared for, recognised and respected – wherever they are in the world. Want to be part of the journey?
We need people like you to make a difference and create exceptional experiences every single day. Don't just join a growing team of 370,000 colleagues across 100 countries. Let your passion shine. Innovate and collaborate around the world. Embrace your ambition.
Let's Go Further Together.
Don't quite meet every single requirement, but still believe you'd be a great fit for the job? We'll never know unless you hit the 'Apply' button. Start your journey with us today and let's #GoFurtherTogether.