Executive Chef - Hotel Indigo Palau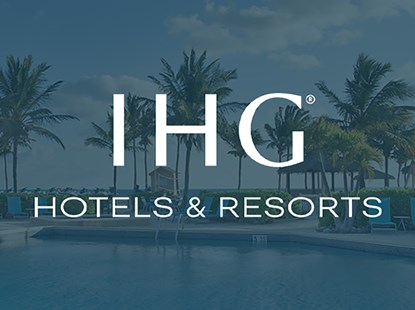 Hotel Brand: Hotel Indigo
Location: Palau, Republic of Palau
Hotel: Palau (RORRP), Koror Island
Job number: 116431
We believe every plate tells a story. So, we're searching for an Executive Chef with a palate for serving up truly memorable dishes. Whenever and wherever our guests choose to dine. Behind the scenes, you'll ensure quality, maintain high standards and keep the kitchen running smoothly.
A little taste of your day-to-day:

As the Executive Chef of Hotel Indigo Palau you will be the creative force behind our culinary offerings, leading a talented team of chefs and shaping memorable dining experiences for our guests. Reporting directly to the Director of Food and Beverage, you will set the culinary direction, oversee kitchen operations, and ensure the highest standards of quality and innovation. Your culinary expertise, leadership, and passion for gastronomy will be instrumental in elevating our establishment's reputation and delighting our patrons. You will love a whole of food style approach to food, be passionate about showcasing local cuisine and have innovative ideas on sustainability and conservation evident throughout your ordering, creative and food delivery processes.
Key Responsibilities:
Culinary Leadership:
Create and execute innovative and captivating menus that reflect our establishment's concept, seasonal ingredients, and guest preferences.
Develop new dishes and culinary concepts that set us apart and excite the palate.
Kitchen Operations Management:
Oversee all aspects of kitchen operations, including food preparation, cooking techniques, and plating aesthetics.
Monitor workflow, delegate tasks, and ensure efficient coordination among kitchen staff.
Team Management and Development:
Lead, mentor, and inspire culinary team members, fostering a collaborative and motivated work environment.
Provide coaching, training, and professional development opportunities to enhance team skills.
Quality and Consistency:
Maintain strict quality control standards to ensure consistency in taste, presentation, and portion sizes.
Conduct regular tastings and evaluations to maintain excellence and address any areas for improvement.
Inventory and Cost Management:
Manage food inventory levels, ordering, and procurement to minimize waste and control costs.
Collaborate with the Food and Beverage Director to optimize menu pricing and maximize profitability.
Safety and Hygiene Standards:
Ensure compliance with health, safety, and sanitation regulations, maintaining a clean and organized kitchen environment.
Implement best practices to prevent foodborne illnesses and maintain food safety protocols.
Menu Development and Special Events:
Collaborate with the Food and Beverage Director to design menus for regular dining and special events.
Create memorable dining experiences for private parties, themed nights, and culinary showcases.
Vendor Relationships:
Cultivate relationships with local suppliers, farmers, and purveyors to source high-quality ingredients.
Negotiate contracts and establish favorable terms to secure the finest ingredients.
Qualifications and Experience:
Culinary degree or equivalent certification from a reputable institution.
Proven track record of 10 years in culinary leadership roles, with experience in upscale dining establishments, island based resorts.
Exceptional culinary skills and creativity, with a passion for exploring new ingredients and techniques.
Demonstrated experience in sustainability practices
Experience in managing island hotels/resorts
Strong leadership, communication, and team management skills.
Proficiency in menu design, recipe development, and food presentation.
Financial acumen, including cost control, inventory management, and menu pricing.
Knowledge of food safety regulations and best practices in kitchen operations.
Experience working with a diverse range of cuisines and dietary preferences.
Join us as our Executive Chef and embark on a culinary journey that celebrates innovation, quality, and guest satisfaction. Your culinary prowess and visionary leadership will be pivotal in creating extraordinary dining experiences that leave a lasting impression. Apply now to be a driving force behind our culinary excellence.
What you can expect from us:
We give our people everything they need to succeed. From a competitive salary that rewards all your hard work to a wide range of benefits designed to help you live your best work life – including a beautiful staff accommodation, great opportunity to explore the pristine marine environment, ability to set up your kitchen and team from the beginning, impressive room discounts and some of the best training in the business.
Our mission is to welcome everyone and create inclusive teams where we celebrate difference and encourage colleagues to bring their whole selves to work. IHG Hotels & Resorts provides equal employment opportunities to applicants and employees without regard to race, color, religion, sex, sexual orientation, gender identity, national origin, protected veteran status, or disability. We promote a culture of trust, support, and acceptance. Always welcoming different backgrounds, experiences, and perspectives.
IHG gives every member of the team the room they need to belong, grow and make a difference in a collaborative environment. We know that to work well, we need to feel well – both inside and outside of work – and through our myWellbeing framework, we are committed to supporting wellbeing in your health, lifestyle, and workplace.
So, join us and you'll become part of our ever-growing global family.
At IHG, we've made a promise. As one of the world's leading hotel groups, we're here to deliver True Hospitality for Good. Making our guests and colleagues feel welcome, cared for, recognised and respected – wherever they are in the world. Want to be part of the journey?
Hotel Indigo is an upper-upscale boutique brand that captures the true spirit of the neighborhoods our hotels belong to. With over 125 properties worldwide, we look for individuals that can inspire our guests to make unique discoveries. Opening the door to meaningful connections to the diverse people, places, and cultures of the local area.
Making travel inspiring. It's what we do. Let's Go Further Together.
Don't quite meet every single requirement, but still believe you'd be a great fit for the job? We'll never know unless you hit the 'Apply' button. Start your journey with us today and let's #GoFurtherTogether.