Director of Human Resources - Hotel Indigo Palau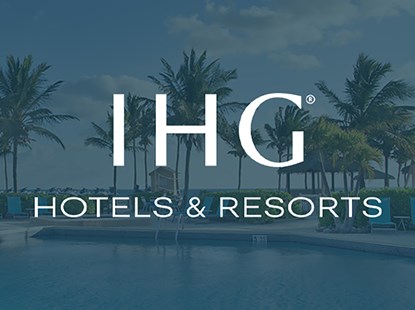 Hotel Brand: Hotel Indigo
Location: Palau, Republic of Palau
Hotel: Palau (RORRP), Koror Island
Job number: 116194
The beauty and nature of the world's most preserved pristine marine paradise continues to inspire generations past and present – connected by 340 islands. Surrounded by natural barriers, the people of Palau have managed to connect their lives by living in perfect harmony with their Miraculous Sea. From its humble beginnings of coral rising above the sea, the weathered craftmanship of time have made Palau into a rich biodiversity of marine wildlife, fauna and flora. The perfect natural setting for stories of timeless folklore and unique ways of life.
Bringing people together is what hospitality's all about. And we're looking for a HR Director who can promote a positive, inspiring and motivating culture at IHG, bringing the best out of every colleague so they're empowered to deliver truly exceptional guest experiences.
As the HR Director of Human Resources at Hotel Indigo Palau, you will play a pivotal role in shaping and executing the human resources strategy that drives our hotel's growth, fosters a culture of excellence, and empowers our talented workforce. Reporting directly to the General Manager, you will lead a dynamic HR team while collaborating closely with cross-functional leaders to ensure that our people practices are aligned with our business objectives. Your strategic vision and hands-on approach will be instrumental in cultivating a workplace where innovation, diversity, and employee well-being thrive.
Develop and execute a comprehensive HR strategy that supports the company's long-term goals and vision.
Collaborate with executive leadership to ensure HR initiatives are aligned with overall business objectives.
Lead the HR team in delivering innovative solutions that enhance employee engagement, performance, and retention.
Talent Acquisition and Management:
Oversee end-to-end recruitment processes, ensuring the attraction, selection, and onboarding of top-tier talent.
Develop strategies for talent pipeline development, succession planning, and internal mobility.
Implement effective performance management systems that drive employee growth and contribute to organizational success.
Organizational Culture and Development:
Champion a positive and inclusive company culture that reflects our values and promotes diversity, equity, and inclusion.
Design and implement professional development programs to enhance employee skills and career progression.
Facilitate employee feedback mechanisms and foster open communication channels within the organization.
Compensation and Benefits:
Using our global Comp and Bens Tools, you will oversee the design and administration of localised competitive compensation, benefits, and rewards programs.
Conduct market analysis to ensure our compensation packages remain attractive and aligned with industry standards.
Employee Relations and Compliance:
Provide guidance on complex employee relations issues, promoting fair treatment and conflict resolution.
Ensure compliance with labor laws, regulations, and HR best practices, mitigating potential risks.
HR Technology and Data Analytics:
Leverage HR technology solutions to streamline processes, enhance data-driven decision-making, and improve HR efficiency.
Analyze HR metrics and trends to provide insights that contribute to business performance improvements.
Bachelor's degree in Human Resources, Business Administration, or a related field (Master's preferred).
Proven experience as an HR leader, with 8+ years in progressively responsible roles.
Strong strategic thinking, business acumen, and the ability to align HR strategies with organizational goals.
Excellent leadership and people management skills, with a track record of developing high-performing teams.
In-depth knowledge of employment laws, regulations, and HR best practices.
Exceptional communication, negotiation, and interpersonal skills.
Proficiency in HRIS systems and data analysis tools.
Join us at Hotel Indigo Palau as our Director of Human Resources and make an indelible impact on the way we attract, develop, and retain exceptional talent. Together, let's create a workplace where innovation, collaboration, and personal growth thrive.
What you can expect from us:
We give our people everything they need to succeed. From a competitive salary that rewards all your hard work to a wide range of benefits designed to help you live your best work life – including a full uniform, impressive room discounts and some of the best training in the business.
Our mission is to welcome everyone and create inclusive teams where we celebrate difference and encourage colleagues to bring their whole selves to work. IHG Hotels & Resorts provides equal employment opportunities to applicants and employees without regard to race, color, religion, sex, sexual orientation, gender identity, national origin, protected veteran status, or disability. We promote a culture of trust, support, and acceptance. Always welcoming different backgrounds, experiences, and perspectives.
IHG gives every member of the team the room they need to belong, grow and make a difference in a collaborative environment. We know that to work well, we need to feel well – both inside and outside of work – and through our myWellbeing framework, we are committed to supporting wellbeing in your health, lifestyle, and workplace.
At IHG, we've made a promise. As one of the world's leading hotel groups, we're here to deliver True Hospitality for Good. Making our guests and colleagues feel welcome, cared for, recognised and respected – wherever they are in the world. Want to be part of the journey?
Hotel Indigo is an upper-upscale boutique brand that captures the true spirit of the neighborhoods our hotels belong to. With over 125 properties worldwide, we look for individuals that can inspire our guests to make unique discoveries. Opening the door to meaningful connections to the diverse people, places, and cultures of the local area.
Making travel inspiring. It's what we do. Let's Go Further Together.
Don't quite meet every single requirement, but still believe you'd be a great fit for the job? We'll never know unless you hit the 'Apply' button. Start your journey with us today and let's #GoFurtherTogether.