Concierge 礼宾部主管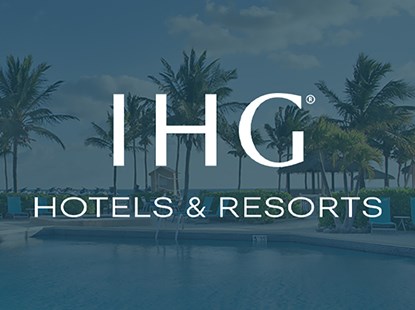 Hotel Brand: Crowne Plaza Hotels & Resorts
Location: China, Sichuan
Hotel: Chengdu West (CTUCP), No.1 Xixin Avenue, High-Technology West Zone
Job number: 107479
Job Description
Responsible for the efficient handling of guest luggage, adhering to proper check-in and check-out procedures, rostering of staff, directing and supervising the uniform services staff and to check/maintain the cleanliness of ground floor lobby and main entrance.
To assist the Doorman and supervise on traffic control along the driveway during
peak hours
Be responsible for training Bellman, Parking Valets and Doorman, in their respective jobs (by identifying training needs)
工作职责
负责按照正确的入住和离店工作程序高效率的处理客人的行李,编排工作人员的工作班次,指导和监督身着制服的员工,并检查和保持一楼大厅和正门的卫生保洁。
在高峰期对门僮进行协助,并监督对车道的交通控制。
负责(通过发现培训需要)对应接服务员、停车场服务员和门僮就其各自岗位职
责进行培训。
Qualification
High School or Vocational Certificate in Hotel Administration, Hotel Management or equivalent
2 year experience in guest service or customer service, or an equivalent combination of education and experience.
任职资格
具有酒店行政管理,酒店管理或相关的高中或专业证书。
拥有2年宾客服务工作经验,或与此相当的教育和相关工作经验结合的背景。
At IHG, we've made a promise. As one of the world's leading hotel groups, we're here to deliver True Hospitality for Good. Making our guests and colleagues feel welcome, cared for, recognised and respected – wherever they are in the world. Want to be part of the journey?
Join Crowne Plaza one of the largest and best loved premium hotel brands in the world. With more than 420 hotels in diverse locations globally Crowne Plaza is the perfect base to connect on business, pleasure or a blend of both. We've thoughtfully designed our spaces to encourage, support and celebrate great connections. We're also big on meetings and events, a trusted and valued partner for connecting both domestic and global groups alike.
Our branded service style 'Dare to Connect' is crafted for connection. Designed for humans not nameless guests or colleagues. Still professional but touches guests on an emotional level. Where colleagues take their initiative and use their personality because they make a crucial difference in the guest's experience. The role of every colleague at Crowne Plaza is to create memorable emotional connections and the job of every leader is to create an environment where that can happen. Lets Go Further Together.
Don't quite meet every single requirement, but still believe you'd be a great fit for the job? We'll never know unless you hit the 'Apply' button. Start your journey with us today and let's #GoFurtherTogether.