Chief Engineer - Hotel Indigo Palau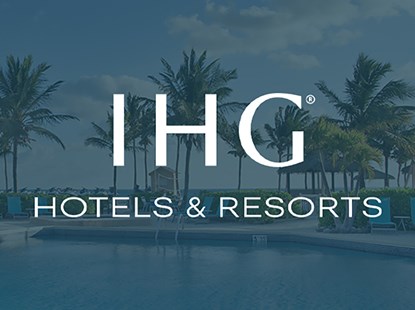 Hotel Brand: Hotel Indigo
Location: Palau, Republic of Palau
Hotel: Palau (RORRP), Koror Island
Job number: 116434
Our guests' safety and comfort always come first. Which is why we're seeking out a master multi-tasker with the repair skills needed to keep our hotels looking and feeling their very best. Our new Chief Engineer will lead and coach a small but talented engineering team to stay one step ahead of our everyday maintenance needs.
A little taste of your day-to-day:
As the Chief Engineer at Hotel Indigo Palau, you will be a pivotal force in ensuring the seamless operation, maintenance, and safety of our hotel's physical infrastructure and systems. Reporting to the General Manager, you will lead a team of skilled professionals, manage technical projects, and oversee maintenance strategies to uphold the highest standards of guest comfort and satisfaction. Your expertise in engineering, leadership, and problem-solving will be crucial in maintaining the hotel's physical assets and contributing to a memorable guest experience.
Oversee the overall maintenance and functionality of the hotel's physical assets, including guest rooms, public areas, back-of-house facilities, and external grounds.
Develop and execute preventative maintenance programs to ensure that all equipment and systems operate efficiently and effectively.
Leadership and Team Management:
Build and lead a skilled engineering team, providing guidance, training, and mentorship to ensure their professional growth and exceptional performance.
Assign tasks, monitor work progress, and manage workload distribution to achieve operational objectives.
Plan and execute engineering projects, renovations, and upgrades in alignment with the hotel's strategic goals and timelines.
Collaborate with contractors, suppliers, and internal stakeholders to ensure projects are completed on schedule and within budget.
Health and Safety Compliance:
Ensure compliance with all safety regulations, building codes, and industry standards, creating a secure environment for both guests and staff.
Implement emergency response protocols and procedures to address potential incidents and minimize risk.
Energy Efficiency and Sustainability:
Identify opportunities for energy-saving initiatives and sustainable practices to reduce the hotel's environmental footprint.
Implement energy-efficient technologies and monitor resource consumption to achieve operational cost savings.
Technical Troubleshooting:
Lead the resolution of technical issues and breakdowns in a timely manner to minimize disruptions and maintain guest satisfaction.
Conduct thorough diagnostics and root cause analysis to prevent recurring problems.
Collaborate with the finance department to develop and manage the engineering budget, ensuring optimal allocation of resources and cost-effective maintenance strategies.
Vendor and Supplier Management:
Establish and maintain strong relationships with suppliers, contractors, and service providers to ensure timely and quality services.
Negotiate contracts and procurement agreements to secure favorable terms.
Qualifications and Experience:
Bachelor's degree in Engineering or a related field (Master's preferred).
Hotel Experience preferred
Proven track record of 10+ years in engineering management roles, with significant experience in a hotel or hospitality environment.
Strong technical expertise in mechanical, electrical, plumbing, and HVAC systems, with trade certificate in one required.
Excellent leadership, communication, and interpersonal skills.
Project management experience, including planning, execution, and budgeting.
Proficiency in computer facility management systems.
Knowledge of safety regulations, building codes, and sustainability practices.
Join us as the Chief Engineer and play a vital role in maintaining the heart of our hotel. Your leadership and engineering prowess will contribute to the overall guest experience, ensuring that our guests enjoy a safe, comfortable, and exceptional stay. Apply now to be part of our team dedicated to creating memorable moments.
What you can expect from us:
We give our people everything they need to succeed. From a competitive salary that rewards all your hard work to a wide range of benefits designed to help you live your best work life – including a great accommodation, opportunity to develop processes and procedures, live, work, protect and explore a pristine part of the world , impressive room discounts and some of the best training in the business.
Our mission is to welcome everyone and create inclusive teams where we celebrate difference and encourage colleagues to bring their whole selves to work. IHG Hotels & Resorts provides equal employment opportunities to applicants and employees without regard to race, color, religion, sex, sexual orientation, gender identity, national origin, protected veteran status, or disability. We promote a culture of trust, support, and acceptance. Always welcoming different backgrounds, experiences, and perspectives.
IHG gives every member of the team the room they need to belong, grow and make a difference in a collaborative environment. We know that to work well, we need to feel well – both inside and outside of work – and through our myWellbeing framework, we are committed to supporting wellbeing in your health, lifestyle, and workplace.
So, join us and you'll become part of our ever-growing global family.
At IHG, we've made a promise. As one of the world's leading hotel groups, we're here to deliver True Hospitality for Good. Making our guests and colleagues feel welcome, cared for, recognised and respected – wherever they are in the world. Want to be part of the journey?
Hotel Indigo is an upper-upscale boutique brand that captures the true spirit of the neighborhoods our hotels belong to. With over 125 properties worldwide, we look for individuals that can inspire our guests to make unique discoveries. Opening the door to meaningful connections to the diverse people, places, and cultures of the local area.
Making travel inspiring. It's what we do. Let's Go Further Together.
Don't quite meet every single requirement, but still believe you'd be a great fit for the job? We'll never know unless you hit the 'Apply' button. Start your journey with us today and let's #GoFurtherTogether.