Chef de Partie (Hot Kitchen) : Crowne Plaza Duqm, Oman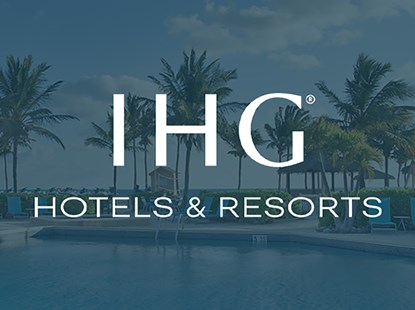 Hotel Brand: Crowne Plaza Hotels & Resorts
Location: Oman, Duqm
Hotel: Duqm (DQQOM), P.O. Box 6, PC 700,
Job number: 115493
We want to welcome you to a world of bringing True Hospitality to everyone. When you join us at IHG®, you become part of our global family. A welcoming culture of warmth, honesty and a passion for providing True Hospitality. We pride ourselves on letting your personality and passions shine, recognizing the individual contribution you make and supporting your ambition to learn and create your own career path. In making a difference to our guests and owners, colleagues and communities, every day is a chance to create great and unique experiences, in your own way. With over 370,000 colleagues in nearly 100 countries sharing our values, there are countless opportunities at your fingertips. We're growing; grow with us.
Job Location - Crowne Plaza Duqm is 8 km from the town centre and 600 km from Muscat, the hotel offers comprehensive business facilities with the interpretation of Omani architecture. This hotel features 213 deluxe rooms and suites overlooking the scenic coastline, a fully equipped fitness centre with kid's and adult's pools, a choice for conferences and meetings, also features two ballrooms, etc.
As a Chef de Partie, your main role involves handling the daily food preparation and tasks assigned to ensure they meet the established standards and quality expectations. You will be dedicated to work with our service team to make sure every guest has an incredible experience. You're a positive, energetic, innovative, and devoted team player who can thrive in a diverse setting and handle challenging situations.
A little taste of your day-to-day:
Get everything ready for the day's cooking and food preparation in different areas of the main kitchen.
Work closely with the Sous Chef or Executive Chef to organize tasks for the day.
Follow the directions given by your immediate supervisors to finish your daily tasks.
Make sure that the food you prepare every day meets the highest standards of quality, and stay updated on new products, recipes, and cooking methods.
Teach and lead your team members in their daily food preparation tasks, and actively participate in setting up and overseeing buffets and special events.
Cooperate with other parts of the kitchen to manage things like cleanliness, minimizing waste, and controlling costs.
Talk to colleagues and check the requirements for the day, including any special events that might have come up suddenly.
Train and guide your team members daily, ensuring they stay motivated and work efficiently to save resources.
What we need from you
A minimum of 2-3 years of previous experience as a Chef de Partie in 4- or 5-star hotel property.
Proven track of food preparation, presentation and preservation knowledge in Hot Kitchen / À la carte
Having expertise in Mexican cuisine is an added advantage.
Strong coaching skills
Excellent communication skills
Achieved Basic Food Hygiene Certificate
Supervisory experience
Positive attitude
Ability to work under pressure.
What you can expect from us
We give our people everything they need to succeed. From a competitive salary that rewards all your hard work to a wide range of benefits designed to help you live your best work-life – including a full uniform, impressive room discounts and some of the best training in the business.
Our mission is to welcome everyone and create inclusive teams where we celebrate difference and encourage colleagues to bring their whole selves to work. IHG Hotels & Resorts provides equal employment opportunities to applicants and employees without regard to race, color, religion, sex, sexual orientation, gender identity, national origin, protected veteran status, or disability. We promote a culture of trust, support, and acceptance. Always welcoming different backgrounds, experiences, and perspectives.
IHG gives every member of the team the room they need to belong, grow and make a difference in a collaborative environment. We know that to work well, we need to feel well – both inside and outside of work – and through our myWellbeing framework, we are committed to supporting wellbeing in your health, lifestyle, and workplace.
So, join us and you'll become part of our ever-growing global family.
At IHG, we've made a promise. As one of the world's leading hotel groups, we're here to deliver True Hospitality for Good. Making our guests and colleagues feel welcome, cared for, recognised and respected – wherever they are in the world. Want to be part of the journey?
Join Crowne Plaza one of the largest and best loved premium hotel brands in the world. With more than 420 hotels in diverse locations globally Crowne Plaza is the perfect base to connect on business, pleasure or a blend of both. We've thoughtfully designed our spaces to encourage, support and celebrate great connections. We're also big on meetings and events, a trusted and valued partner for connecting both domestic and global groups alike.
Our branded service style 'Dare to Connect' is crafted for connection. Designed for humans not nameless guests or colleagues. Still professional but touches guests on an emotional level. Where colleagues take their initiative and use their personality because they make a crucial difference in the guest's experience. The role of every colleague at Crowne Plaza is to create memorable emotional connections and the job of every leader is to create an environment where that can happen. Lets Go Further Together.
Don't quite meet every single requirement, but still believe you'd be a great fit for the job? We'll never know unless you hit the 'Apply' button. Start your journey with us today and let's #GoFurtherTogether.