Chef de Partie - InterContinental Singapore Robertson Quay
Hotel Brand:
Location:
Job number: 103144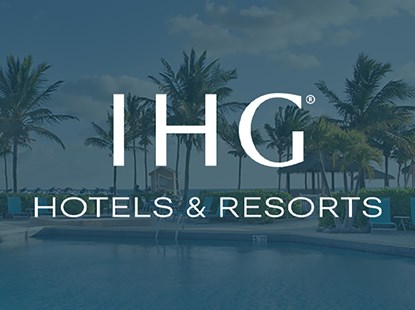 About us
As the world's largest family of luxury hotels, we all take great pride in being genuine ambassadors of the InterContinental® brand. Shaped by decades of international know-how and local insights, our passion for luxury travel spans cultures and customs. Inspiring us to create warm and sophisticated experiences for those seeking a richer perspective on the world.
Each of our hotels cultivates a distinctive style and ambience where we embrace every opportunity to give our guests a personal and enriching experience. If you'd like to embrace a wider world of experiences and opportunities, we'd like to welcome you to the world's most international luxury hotel brand.
Your day to day
The Chef de Partie will assist in managing a single food and beverage outlet or a shift or section of food and beverage operations. Supervise kitchen employees and entry-level Culinary Staff in preparation and cooking of various food items and their garnishment and presentation. Responsible for menu planning and development and cost control.
Financial Returns
Helps to prepare recipe cards and the training plan for staff
To be jointly responsible for the preparation of the market list
To be jointly responsible for a cost-conscious acting at the respective post.
Oversee methods of preparation, portion sizes, and timeliness of food preparation; control food usage to minimize waste.
People
Supervise activities of assigned staff, communicate goals, and assign/schedule work. Communicate and enforce policies and procedures.
Recommend and initiate disciplinary or other staffing/human resource-related actions in accordance with company rules and policies. Alert management of potentially serious issues. Assist with employee selection, training and development, and performance coaching.
Promote teamwork and quality service through daily communication and coordination with other departments. Key departmental contacts include Sales and Marketing, Catering, Banquets, Maintenance, and Guest Services. Assist sales, catering, and banquet staffs with banquets, parties and other special events.
Organizes the schedule in conjunction with the sous chef in charge.
To ensure the regular training of their staff
To allocate the individual tasks to the Demi Chefs and Commis.
To be jointly responsible for the subordinated employees, especially trainees and apprentices.
Guest Experience
Interact with outside contacts:
Guests – to ensure their total satisfaction
Vendors – to order supplies and equipment and ensure best prices and quality
Health Department and other regulatory agencies – regarding safety matters and kitchen inspections
Responsible Business
Inspect the cleanliness of the line floor and all kitchen stations. Maintain and strictly abide by proper storage procedures and state sanitation and health regulations. Notify the Maintenance Department of any needed repairs.
Review the following day's menus and complete requisitions for food and supplies needed from various storerooms; maintain inventory control procedures.
Maintain and enforce procedures to (1) ensure the security and proper storage of food and beverage products, kitchen inventory and equipment, (2) replenish supplies, inventory, uniforms, etc. in a timely and efficient manner, and (3) to minimize waste and control costs.
Assist in determining the minimum and maximum stocks of all food, material and equipment.
To ensure they are checked at receiving if they are not good to call Executive Sous Chef or Executive Chef.
To prepare every course as well as mis-en plus at the respective post
Assist in cooking and food preparation as required.
To ensure the highest of quality of the products and presentations
The daily control of the cold-storage houses and refrigerators
To clear and take care of the equipment at the respective post.
May serve as Manager on Duty or perform other duties as assigned.
What we need from you
Assists in the management of the outlet with the sous chef, passes on his or her knowledge to the rank and file staff, training on the job, to ensure that the outlet kitchen is always clean and orderly, follows up on strict hygiene practices.
Completion of a high school diploma or equivalent, plus two years of experience in the culinary department, or equivalent combination of education and culinary/kitchen operations experience. Certificate in culinary arts preferred.
What we offer
In return for your hard work, you can look forward to a highly competitive salary and benefits package – including:
5-days work week
Duty Meal
Uniforms/ Laundry Services
Midnight Transportation
Birthday Off
Learning and Development Opportunities
Flexi Benefit
Insurance Coverage
50% F&B discount at Hotel's selected Restaurant
Special Employee rate at all IHG Hotels worldwide
What's more, because your career will be as unique as you are, we'll give you all the tailored support you need to make a great start, be involved and grow. And because the InterContinental Hotels & Resorts brand belongs to the IHG® family of brands, you'll also benefit from all of the opportunities that come from being part of a successful, global hospitality company with over 6000 hotels in over 100 countries around the world.
So whoever you are, whatever you love doing, bring your passion to the InterContinental Hotels & Resorts brand and IHG and we'll make sure you'll have room to be yourself. Find out more about joining us today by going to careers.ihg.com
Don't quite meet every single requirement, but still believe you'd be a great fit for the job? We'll never know unless you hit the 'Apply' button. Start your journey with us today and let's #GoFurtherTogether.
Don't quite meet every single requirement, but still believe you'd be a great fit for the job? We'll never know unless you hit the 'Apply' button. Start your journey with us today and let's #GoFurtherTogether.