Breakfast Waiting Staff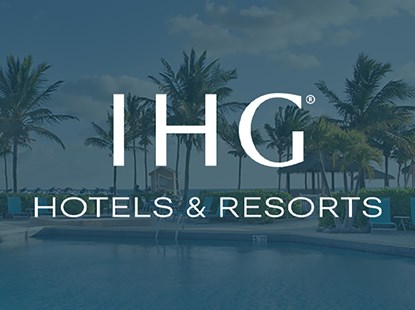 Hotel Brand: Kimpton
Location: United Kingdom, Manchester
Hotel: Clocktower Hotel (MANOS), Oxford Street, M60 7HA
Job number: 115267
Kimpton Clocktower has a fantastic opportunity for a Breakfast Waiting Staff to join our team on a 16-hour per week contract!
You will earn £11.00 per hour plus service charge
Working at Kimpton is not just about working. And it's certainly not like working at other places. We value personality, individuality, creativity, doing right, continually improving, focus and passion.
Our passion is YOU…come as you are!
As a Breakfast waiter, you enjoy variety and are at your best when being part of a team as well as being passionate about delivering excellent guest service through delivering high-quality food & beverages to all guests.
To succeed as a Breakfast Waiting Staff, you will need:
To be passionate about delivering great service and great food and drinks
Previous experience as an event waiter/ bartender is preferential but not a deal breaker!
Experience with working with customers in a busy environment
To be willing to learn new things and work as part of a wide hotel team
Our Breakfast Waiting Staff enjoy a range of perks including:
Becoming part of the IHG Hotels & Resorts family, one of the world's leading hotel companies - which means global opportunities.
No zero-hour contracts! Our contracts come with GUARRANTEED hours
Part and full-time roles available
Subsidised childcare support
Meals whilst on duty
Taxi subsidy for shifts starting/ending between 23:00-06:00.
We are open 7 days a week 365 days a year and need people to work a range of shifts and days - this means we can offer great flexibility if required
28 days holiday each year, including bank holidays, this increases up to a maximum of 33 days (Pro Rated)
We provide every employee company sick pay and life insurance
Amazing discounts for our hotels and restaurants around the world
Discounts from over 15,000 stores – all the way from retail to cinema
Don't forget, bring your friends and take part in our generous 'Refer a Friend' programme!
But above all you will have space to:
Be Yourself! We support you to be the best version of yourself within your professional and personal life. You will be able to participate in monthly well-being activities, talk to our Mental Health First Aiders and access our confidential colleague support line.
Lead Yourself! Empowerment is key and we want to see you thrive. We want you to lead your career and we will provide you the tools and knowledge to help you get there. Whether you want to gain Leadership Skills, become a Departmental Trainer or the next General Manager.
Make it Count! Every small or big milestone will be rewarded and celebrated as a memorable experience. Because what you do matters. You matter!
If you think you can be our next Breakfast Waiting Staff, then please apply now!
You must meet the legal requirements to work in the UK.
About Kimpton Clocktower
Kimpton Clocktower is all about providing a contemporary luxury hotel experience whilst building heartfelt human connections with guests and colleagues – we call it Stay Human. What more could you ask? It's not just the humans who feel this, we extend this to all our furry friends, because our heartfelt connection does not end with humans! Don't believe us, ask your Director of Pet Relations!
At IHG Hotels & Resorts, we are proud to be an equal opportunity employer. We firmly believe that all our colleagues deserve to be treated equally and have the same opportunities to develop and grow their skills within our business and provide equal employment opportunities to all applicants and colleagues without regard to an individual's, race, colour, ethnicity, national origin, religion, sex, sexual orientation, gender identity or expression, age, disability, marital or familial status, veteran status or any other characteristic protected by law.
At IHG, we've made a promise. As one of the world's leading hotel groups, we're here to deliver True Hospitality for Good. Making our guests and colleagues feel welcome, cared for, recognised and respected – wherever they are in the world. Want to be part of the journey?
Kimpton Hotels & Restaurants crafts unique destinations that kindle heartfelt human connections. Our bespoke spaces blend spirit, style and delight to create an addictive culture of refined irreverence where locals, visitors & colleagues seamlessly connect. Let's Go Further Together.
Don't quite meet every single requirement, but still believe you'd be a great fit for the job? We'll never know unless you hit the 'Apply' button. Start your journey with us today and let's #GoFurtherTogether.