Assistant Manager - Front Office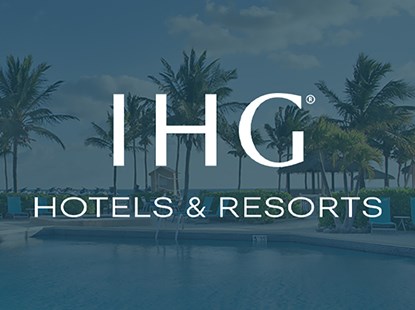 Hotel Brand: Six Senses
Location: Thailand, Phang Na, Phang Nga
Hotel: Yao Noi (HDYYN), 56 Moo 5 Tambol Koh Yao Noi, Amphur Koh Yao, 82160
Job number: 117152
As Assistant Manager - Front Office, I will fully comprehend the vision of Six Senses to help people reconnect with themselves, others and the world around them and our values of local sensitivity and global sensibility, crafted experiences, emotional hospitality, responsible and caring, fun and quirky and pioneering wellness.
Sustainability, Wellness and Out of the Ordinary experiences are at the core of everything we do at Six Senses. I will safeguard these pillars and its strategic planning and development and ensure all directives, practices and initiatives are implemented, embraced, adopted within the resort.
Duties and Responsibilities
As Assistant Manager - Front Office, I will assume full responsibility for the efficient operation of the Front Office department to provide exceptional products and services within brand operating standards.
The duties and responsibilities will include:
Have a thorough knowledge of all facilities and services offered by the resort including type of rooms available as well as their location and layout, selling status, rates, and benefits of all packages plans, credit policy of the hotel and reservation coding.
Understand the hotel's policy on guaranteed reservations and no-shows.
Process advance deposits on reservations.
Track future room availabilities on the basis of reservations. I am able to determine room rates based on the selling tactics of the resort.
Oversee the management of the guest history and profile system in conjunction with the Reservations Manager.
Support the Front Office Manager and focus on the rejuvenation of the room experience.
Work in partnership with Guest Services, Reservations, Housekeeping and F&B to ensure guest's needs are determined /met and oversee the overall smooth operation of guest arrivals.
Ensure that all set policies, procedures, best practices are in place and rigorously enforced.
Instill a cost-focused philosophy through training and education.
Operate the property consistent with all legal, statutory and financial requirements and documentation, reporting systems, contractual obligations, security and safety protocols, communications, product and service standards, host management practices and budgetary controls are implemented, reviewed and maintained to ensure the successful operation of the hotel.
Qualifications
To execute the position of Assistant Manager - Front Office, I must have the required qualifications, technical skills and experience in a similar role in luxury hotels with proven results and includes the following:
Possess a bachelor's degree in Hotel Management, Business Administration or related field plus two-four years front office/guest services experience including supervisory experience, or an equivalent combination of education and experience.
Fluent in English; I understand that additional languages are preferred.
Due to visa and work permit restrictions, this position is available only for Thai Citizens.
The above is intended to provide an overview of the role and responsibilities for an Assistant Front Office Manager at Six Senses Yao Noi. It is not and does not infer that the above is an inclusive and/or exhaustive list of the duties and responsibilities inherent in the position.
Six Senses Yao Noi is an equal opportunity employer. This policy applies to all terms and conditions of employment.
At IHG, we've made a promise. As one of the world's leading hotel groups, we're here to deliver True Hospitality for Good. Making our guests and colleagues feel welcome, cared for, recognised and respected – wherever they are in the world. Want to be part of the journey?
You're about to be the author of this journey that takes you through life's undiscovered passageways, hidden treasures and meaningful experiences.
It's a story unlike any other. Out of the ordinary, one could say.
A journey across lands and seas, a tale about what it means to connect to the world around us.
Let the journey begin...
Don't quite meet every single requirement, but still believe you'd be a great fit for the job? We'll never know unless you hit the 'Apply' button. Start your journey with us today and let's #GoFurtherTogether.