Assistant Maintenance Manager - Engineering - Crowne Plaza® Hotel Dubai Festival City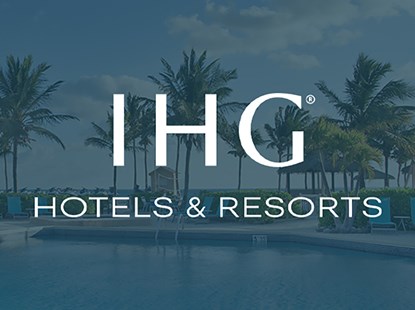 Hotel Brand: Crowne Plaza Hotels & Resorts
Location: United Arab Emirates, OH, Dubai
Hotel: Dubai - Festival City (DUBFC), Dubai Festival City, Po Box 45777, 45777
Job number: 109097
Do you see yourself as Assistant Maintenance Manager for Crowne Plaza® Dubai Festival City?
There's nothing complicated about dealing with business people.
They're just people. Doing business.
By day, international marketing superhero. By night: fluffy bath robe and a box set.
Like Liz, who's left her laptop cable in the cab. Or Mario, who's secretly missing his cats. The early riser, who's first in the gym. The sales team preparing for the 'big pitch' over a freshly prepared lunch. At Crowne Plaza Hotels and Resorts, we embrace the new world of business and understand that Modern business travellers want a hotel (and a hotel team) that understands and supports them, helping at every turn.
The InterContinental Hotels Group® properties in Dubai Festival City consist of four hotel brands. These include the luxury brand InterContinental, the superior upscale Crowne Plaza, the lavish long-stay InterContinental Residence Suites and the vibrant mid-scale Holiday Inn. In addition to over 1000+ bedrooms, the four properties boast a selection of high quality restaurants and bars, an impressive 3,800 square meter Event Centre across two levels, the 5,000 square meters Festival Arena by InterContinental, the luxurious Spa InterContinental, state-of-the-art gymnasium and swimming pool facilities. We are looking for people who are friendly, welcoming and full of life to people to join over 900 colleagues who are always finding ways to make every guests experience an enjoyable one. We value the passion and enthusiasm of our colleagues, and encourage you to share your passion when you work with us.
A little taste of your day-to-day
Maintain the entire hotel apartment facility, including the physical building structure, all mechanical, electrical, FLS, HVAC systems, and other related equipment in accordance with energy conservation and preventative maintenance programs

Ensure the upkeep of guest areas to maintain IHG standards

Conduct house tours and visually assess the safe and efficient maintenance and operation of the physical structures of the hotel apartment, all mechanical, electrical, HVAC systems and any other related equipment

Verify completion of all routine maintenance on public spaces and verify completion of all repairs, replacement and renovation projects to offices and employee work areas

Follow prescribed safety procedures for personnel and equipment by IHG standards / HACCP / Dubai Municipality standards and Civil Defense standards.

Maintain effective energy management and preventive maintenance programs and conduct special training for other operating departments on the safe and efficient use of equipment and energy in the hotel apartment

Scheduling employees and controlling them

Maintaining all FLS Equipment's in a healthy condition

General office administration (responding to letters, emails and special requests).

Supervision of all engineers / colleagues.

Planning, executing and controlling maintenance work, Green engages, DET, QEMS, JANA control etc.

Organizing and maintaining important files, bills and receipts

Work closely with CDOE & smoothen operation

Controlling vacation planning

Supportive role in creating departmental budget and controlling of expenses

Training and practicing emergency and security issues
What we need from you
You should ideally have a degree / diploma in Mechanical, Marine, or Electrical Engineering with at least four years of experience in a similar role within the hospitality industry. A good command of written and spoken English and the ability to find fault and rectify subsystems are essential.
What you can expect from us
We'll reward all your hard work with a great salary and benefits – including a uniform, great room discount and superb training.
Join us and you'll become part of the family – and like all families, all our individual team members share some winning characteristics. As a team, we work better together – we trust and support each other, we do the right thing and we welcome different perspectives. You need to show us you care: that you notice the little things that make a
difference to guests as well as always looking for ways to improve - visit www.http://careers.ihg.com to find out more about us.
IHG is an equal opportunity employer: Minorities / Females / Disabled / Veterans.
At IHG, we've made a promise. As one of the world's leading hotel groups, we're here to deliver True Hospitality for Good. Making our guests and colleagues feel welcome, cared for, recognised and respected – wherever they are in the world. Want to be part of the journey?
Don't quite meet every single requirement, but still believe you'd be a great fit for the job? We'll never know unless you hit the 'Apply' button. Start your journey with us today and let's #GoFurtherTogether.