Assistant Concierge - voco Orchard Singapore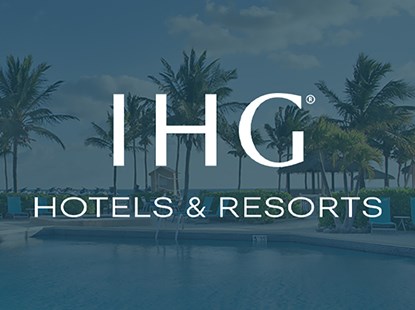 Hotel Brand: voco
Location: Singapore, Singapore
Hotel: Orchard Singapore (SINOR), 581 Orchard Road, 238883
Job number: 117433
FINANCIAL RETURNS​
Promote enrolment and administer loyalty programmes for hotel guests, including IHG Rewards, InterContinental Ambassador, Kimpton Inner Circle​
Look continuously for ways to improve the quality, service and income of the hotel​
Ensures hotel facilities and services are offered and promoted to guests​
PEOPLE​
Ensure that having full communication with subordinate of all information such as daily activities, room status, VIPs, any changes in the hotel etc​
Provide support to the team on a daily basis​
Conduct daily shift briefings and share relevant information with hosts​
Promote teamwork and quality service through daily communication and coordination with other departments, including Finance, Revenue, Sales and Marketing, Food and Beverage, Housekeeping, and Maintenance. ​
Interact with outside contacts:​
Guests – to ensure their total satisfaction​
Regulatory agencies – regarding safety and emergency matters​
Other contacts as needed (professional organizations, community groups, local media) ​
GUEST EXPERIENCE​
Ensure guests receive prompt, professional attention and personal recognition. Ensure guests are greeted upon arrival. Respond appropriately to guest complaints. Implement appropriate service recovery gestures in order to ensure total guest satisfaction. ​
Responds to inquiries with Accurate information regarding directions to local attractions, directions in Singapore, car rentals and airline shuttle service, etc, according to individual needs​
Co-ordinates with Front Desk Team to facilitate the delivery and collection of luggage for arriving and departing groups​
Responsible in ensuring information is always available regarding hotel facilities and services, local tourist destinations and other interest, business information, airline and embassy information and shopping destinations. Ensure that sufficient maps, brochures, catalogue or reference material is available to answer any quest inquires
GUEST EXPERIENCE​
Familiarity regarding requirements of postal and courier service, customs restriction, health and immigration requirements in certain destinations​
Follow-up action in logbooks, incoming messages, mail and faxes of guests to assure they have been acted without delay​
Responsible for the proper and efficient functioning of the Concierge, Bell, Valet and Coach Transfer​
Engage that VIP guests are welcomed and recognized throughout their stay. Proactively logs guest special requests or preferences to guest profiles.​
Communicate closely with Chef Concierge or Duty Manager to ensure any issues are resolved and logged​
RESPONSIBLE BUSINESS​
Ensure the cleanliness and tidy of the work station and ensure all equipment is in good working order​
Maintain the cleanliness, neat and being well-groom appearance at all times during on duty​
Be aware of duty of care and adhere to occupational, health and safety legislation, policies and procedures​
Be familiar with property safety, first aid and fire and emergency procedures and operate equipment safely and sensibly.​
Initiate action to correct a hazardous situation and notify supervisors of potential dangers.​
Log security incidents and accidents in accordance with hotel requirements.​
Perform other duties as assigned including assisting staff with their job functions during peak periods.​
​
​What we need from you
Diploma in Hospitality Management or other relevant qualification​
Minimum 1 year related experience in a full service hotel​
Oral and written fluency in English. Fluency in another language is an advantage​
Commitment to work rotating shifts, weekends and public holidays.​
Great communication skills, ability to interact with guests, employees and third parties that reflect highly on the hotel, the brand and the company.​
At IHG, we've made a promise. As one of the world's leading hotel groups, we're here to deliver True Hospitality for Good. Making our guests and colleagues feel welcome, cared for, recognised and respected – wherever they are in the world. Want to be part of the journey?
voco brand comes to life in hotels that you can count on but that are different enough to be fun. Unstuffy hotels, where people feel comfortable to relax, and just get on with relaxing. Hotels that are built on sustainability where we look after the planet with the same care as we look after our guests and colleagues. Let's Go Further Together.
Don't quite meet every single requirement, but still believe you'd be a great fit for the job? We'll never know unless you hit the 'Apply' button. Start your journey with us today and let's #GoFurtherTogether.