Assistant Chinese Restaurant Manager 中餐厅副经理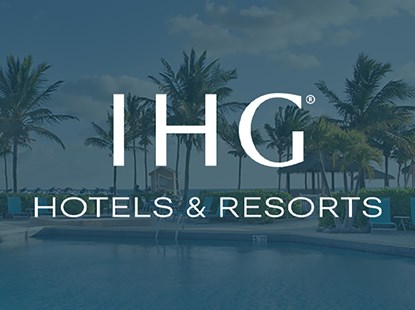 Hotel Brand: Holiday Inn
Location: China, Beijing, Changsha
Hotel: Changsha Dawangshan (CSXDS), No.31, Tongxi Road, Pingtang Street, Yuelu District,, Hunan,, 410000
Job number: 119661
Effectively manage the restaurant by ensuring the following:
有效管理餐厅的日常工作,确保日下工作正常进行:
Oversee the Implementation of standards as detailed in the departmental standards and procedures manual
监督部门工作标准和程序手册中列出的各项规范的贯彻执行。
Adhere to opening and closing procedures
遵守开始营业和结束营业的程序。
Adhere to bill paying procedures
遵守规定的结账程序。
Conduct effective shift briefings ensuring all staff are aware of VIPs, special occasions, daily specials; emphasis on upselling certain products; etc
有效的进行交接班说明会,确保所有员工了解重要客人,特殊活动,每日特价,重点是推销某些产品等。
Personally meet and farewell a minimum of 80% of your customers
亲自迎送80%以上的客人。
Encourage and motivate staff to provide optimum service during all shifts
激励在岗员工为客人提供卓越的服务。
Share recommendations and guest comments to Chef and Food and Beverage Manager to reflect current customer profile
与厨师和餐饮经理交流意见和客人的建议从而反应当前客人的情况。
Develop and implement Promotions Calendar for F&B products in restaurant
在餐厅制定和执行餐饮产品促销活动日历。
Manage special event concepts
特别活动的概念管理工作。
Anticipate market changes and review operations when necessary
善于预测市场的变化情况,并在必要时审评运营工作。
Conduct competitor analysis
对竞争对手进行分析。
Create positive publicity opportunities
创造良好的公众宣传机会。
Manage customer database and utilize effectively
管理顾客数据库并有效的加以使用。
Up-sell property facilities
推销酒店的设施。
Actively pursue cost saving measures
积极的实行节约成本的方法。
Recycle wherever possible
尽可能再利用能源。
Liaise with Sales Manager during tender process to obtain new accounts; Food and Beverage specific
在竞标过程中与销售经理密切合作争取新的客户;特别是餐饮部门的客户。
Manage wage and beverage cost
管理工资和饮料成本。
进行预测工作。
有效的控制存货。
Analyze food and beverage statistics through point of sale system
通过销售点销售系统分析餐饮统计数据。
Works with Superior on manpower planning and management needs
和上级领导一起进行人力规划和管理需求。
Works with Superior in the preparation and management of the Department's budget
和上级领导一起编制和管理部门预算。
Well control F&B HEO Breakage & lost. Not more than 0.3%.
餐厅餐具破损控制,确保破损丢失率不超过0.3%
Overtime base on job request.
根据营运需要超时工作。
Take the initiative to support other F&B outlet operation in need.
主动协助管理餐饮部其它营业场所的日常管理。
Ensure all Banquet set up and service base on BEO request.
根据宴会预订单做好宴会准备及会议中的服务工作。
To achieve outlet budget and GOP
带领团队完成分部门预算及利润指标。
At IHG, we've made a promise. As one of the world's leading hotel groups, we're here to deliver True Hospitality for Good. Making our guests and colleagues feel welcome, cared for, recognised and respected – wherever they are in the world. Want to be part of the journey?
Travel is a journey. We help make it a joy.
Starting with a warm, inviting welcome for all guests, whether traveling on business or for fun, enjoying a quick night, or relaxing for the week. At Holiday Inn®️ we thrive on making our guests stays brighter, helping them create memories that will last a lifetime. Irresistible smiles are our specialty. We should know, we've been on our journey since 1952. So if you can help us spread the joy of travel to all, we'd love to give you a warm welcome to the Holiday Inn®️ family. Let's Go Further Together.
Don't quite meet every single requirement, but still believe you'd be a great fit for the job? We'll never know unless you hit the 'Apply' button. Start your journey with us today and let's #GoFurtherTogether.