人力资源经理 - 福州融侨新港假日酒店 Human Resources Manager - Holiday Inn Fuzhou New Port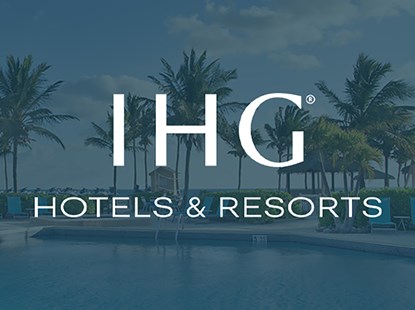 Hotel Brand: Holiday Inn
Location: China, Beijing, Fuzhou
Hotel: Fuzhou New Port (FOCJE), Gangqian Road, Jiangyin Economic Development Zone, Fuqing, 350309
Job number: 107529
What is the job?
As Human Resources Manager, you'll drive HR and initiatives such as hiring, employment, compensation, benefits, employee relations and training programmes, to ensure compliance for hotel team members. You'll also promote a positive team culture whilst ensuring colleagues deliver a guest experience that is unique and brings the brand to life. You'll also coach the General Manager and leadership team on all people-related issues. 
Your day to day
People
•Create programmes to foster a positive work environment for all employees. Support and administer an annual team member satisfaction survey
•Educate and train managers on HR disciplines to foster productivity and enhance performance
•Welcome and conduct new team member orientation
•Oversee maintenance of accurate and up-to-date personnel files and records for all employees
•Ensure hiring standards and applicable laws and regulations are followed
•Build great relations with outside contacts
•Plan and assign work of the Human Resources staff. Recommend and/or initiate salary, disciplinary, or other staffing/human resources-related actions in accordance with hotel or company rules and policies.
Financial
•Help create and work within the HR budget.  
•Monitor staffing and labour standards to manage costs
•Mitigate financial risks associated with employee relations issues 
•Identify and analyse local compensation and benefits practices to ensure financial competitiveness
Guest Experience
•Develop creative ways to inspire and motivate team members to provide guests with a unique experience
•Make time to interact with guests to hear feedback and build relationships to understand how team members can increase guest satisfaction
•Work with department managers to develop initiatives to reach service standards and drive continuous improvement in the guest experience.
Responsible Business
•Develop awareness and reputation of the hotel and the brand in the local community and promote team member involvement in local community 
•Ensure compliance with relevant employment laws and hotel or company policies and procedures
•Research and investigate all workplace issues to discover facts, identify potential risks to the hotel or company, and facilitate resolution through your employee relations programmes
•Collect and maintain data from exit interviews, turnover statistics, absenteeism reports to identify trends, training needs, and supervisory issues
•In a union environment, may manage labour relations and represent the hotel in grievances, mediations, arbitrations and contract negotiation 
•Other ad-hoc duties – unexpected moments when we have to pull together to get a task done
Accountabilities
This is the top HR role in a large, luxury, resort, or major flagship hotel with extensive facilities and services, a number of major outlets, and catering and convention facilities. Typically manages HR colleagues and admin team.
What we need from you
•Bachelor's degree / higher education qualification / equivalent  
•8 years' of related experience in HR 
•Some supervisory experience also preferred 
•Professional HR designation preferred
•Ability to maintain confidentiality to the extent possible in all HR related matters 
#LI-IZ1
At IHG, we've made a promise. As one of the world's leading hotel groups, we're here to deliver True Hospitality for Good. Making our guests and colleagues feel welcome, cared for, recognised and respected – wherever they are in the world. Want to be part of the journey?
Travel is a journey. We help make it a joy.
Starting with a warm, inviting welcome for all guests, whether traveling on business or for fun, enjoying a quick night, or relaxing for the week. At Holiday Inn®️ we thrive on making our guests stays brighter, helping them create memories that will last a lifetime. Irresistible smiles are our specialty. We should know, we've been on our journey since 1952. So if you can help us spread the joy of travel to all, we'd love to give you a warm welcome to the Holiday Inn®️ family. Let's Go Further Together.
Don't quite meet every single requirement, but still believe you'd be a great fit for the job? We'll never know unless you hit the 'Apply' button. Start your journey with us today and let's #GoFurtherTogether.