人事部長募集 @ANAクラウンプラザホテル成田
Hotel Brand:
Location:
Job number: 112652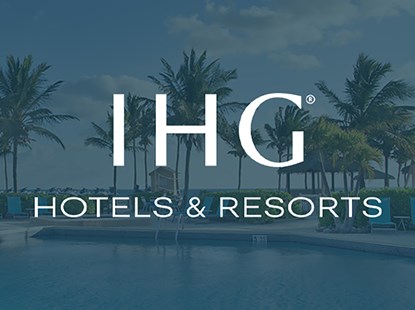 ホスピタリティとは、人と人を結びつけることです。IHGでは、前向きで、刺激的で、人にやる気を起こさせるような企業文化を推進し、社員一人ひとりの能力を最大限に引き出して、真に卓越したゲスト体験を提供できるようにガイダンスすることができるHRディレクターを求めています。
日常を少し味わってみましょう。
IHGでは日々いろいろなことがありますが、人事部長としての仕事の大部分は以下のような仕事です:
- 入社から研修、昇進、退社に至るまで、IHGで働くすべての社員のキャリアを通じたポジティブな職場環境の構築
- パフォーマンスを向上させるために、人事問題やHR関連分野について、より広いチームやゼネラルマネージャーへアドバイス、一般従業員、マネージメントに対しても教育、トレーニングする。
- ホテルのゲストに特別ユニークな体験を提供するために、チームメンバーを鼓舞し、モチベーションを高める創造的な方法を開発し、実行する。
- 日々の人事管理、報告、ファイリングの監督、および注意すべきプロセスの特定
- 当ホテルが競争力を維持できるよう、現地の市場を把握・分析する。
- 地域社会およびそれ以外での当ホテルの評判を高め、チームメンバーの地域社会への参加を促進する。
求める人材
- 学士号、高等教育資格、または同等の資格 
- 人事関連業務経験4年以上(監督経験もあれば尚可
- 人事専門資格保持者優遇
- 人事関連業務において可能な限り守秘義務を守れる方
- 現地語を話せること
- その他の言語が話せることが望ましい
私たちは、社員が成功するために必要なあらゆるものを提供します。それは、あなたの努力に報いるものであり、あなたが最高のワークライフを送ることができるように設計された幅広い福利厚生です。
私たちの使命は、すべての人を歓迎し、違いを認め合い、同僚が全人格を発揮できるような包括的なチームを作ることです。IHGホテルズ&リゾーツは、人種、肌の色、宗教、性別、性的指向、性自認、国籍、退役軍人の地位、障害の有無に関係なく、応募者と従業員に均等な雇用機会を提供します。当社は、信頼、サポート、受容の文化を推進しています。異なる背景、経験、考え方を常に歓迎します。
IHGは、チームメンバー一人ひとりが帰属意識を持ち、成長し、協力的な環境の中で変化をもたらすために必要な余地を提供します。IHGは、仕事もプライベートも充実させるためには、気持ちも充実させる必要があることを知っています。
フレームワークを通じて、健康、ライフスタイル、職場におけるウェルビーイングのサポートに取り組んでいます。
私たちの仲間になれば、成長し続けるグローバル・ファミリーの一員になることができるのです。
English Translation
Bringing people together is what hospitality's all about. And we're looking for a HR Director who can promote a positive, inspiring and motivating culture at IHG, bringing the best out of every colleague so they're empowered to deliver truly exceptional guest experiences.
A little taste of your day-to-day:
Every day is different at IHG, but you'll mostly be:
• Building a positive work environment for all IHG colleagues throughout their career with us – from onboarding, to training and promotions, through to exit
• Leading, educating and training the wider team and General Manager on people issues and HR disciplines to enhance performance
• Developing creative ways to inspire and motivate team members to provide our hotel guests with unique experiences
• Overseeing day-to-day HR management, reporting and filing and identifying process areas for attention
• Identifying and analysing the local market to ensure our own offering remains competitive
• Enhancing our hotels' reputation in the local community and beyond, and promoting team member involvement in the local community 
What We need from you:
• Bachelor's degree, higher education qualification or equivalent 
• Four years of related experience in HR – supervisory experience is also beneficial
• Professional HR designation preferred
• Ability to maintain confidentiality to the extent possible in all HR-related matters 
• Must speak local language(s) 
• Other languages preferred
We give our people everything they need to succeed that rewards all your hard work to a wide range of benefits designed to help you live your best work life.
Our mission is to welcome everyone and create inclusive teams where we celebrate difference and encourage colleagues to bring their whole selves to work. IHG Hotels & Resorts provides equal employment opportunities to applicants and employees without regard to race, color, religion, sex, sexual orientation, gender identity, national origin, protected veteran status, or disability. We promote a culture of trust, support, and acceptance. Always welcoming different backgrounds, experiences, and perspectives.
IHG gives every member of the team the room they need to belong, grow and make a difference in a collaborative environment. We know that to work well, we need to feel well – both inside and outside of work – and through our myWellbeing
framework, we are committed to supporting wellbeing in your health, lifestyle, and workplace.
So, join us and you'll become part of our ever-growing global family.
Don't quite meet every single requirement, but still believe you'd be a great fit for the job? We'll never know unless you hit the 'Apply' button. Start your journey with us today and let's #GoFurtherTogether.