Joining varied work with an ever-evolving business
Our 5,000+ hotels couldn't succeed without our Headquarters teams. They support hotel managers and owners, deal with media and investors, check quality and create our marketing. They also help IHG grow by shaping our business and strategy, and developing new hotels. Then, there are all our support functions such as Finance, HR and IT. With so much happening, Head Office is an exciting and ever-changing place to be.
It's where we join expert support with smart strategic direction, and nurture great careers. Whether you're in Sales & Marketing, IT, Project Management, Business Support or another corporate area, you'll play your part in creating our extraordinary world. In return, we'll give you the opportunity to learn and make your impact here.
Department areas
We're constantly increasing our presence around the world thanks to our sales professionals. They seek out great opportunities, drive new and existing business and build our global estate. Meanwhile, our Global Communications team manage our reputation and raise our profile globally. Marketing look after our many brands as well as our loyalty programme, IHG Rewards Club.
All teams work on a global scale and offer roles at various levels.
View jobs
Running over 5,000 hotels requires a tremendous amount of effort and expertise. So, among the teams in Head Office, we have Hotel Support Services.
Within this function, you'll find Operations Support, helping each hotel to create amazing stays. They work with Quality & Guest Experience who make sure all hotels meet our strict brand standards. Meanwhile, Facilities & Engineering keep every property in first-class condition. And thanks to Revenue Management, each hotel is commercially successful. With dedicated teams for franchises and owners, and the design and development of new hotels, this is a hugely varied area with room for all kinds of skills.
View jobs
Our world might be extraordinary, but there's always room for improvement. Programme & Project Management make that happen by rolling out all manner of initiatives.
IT is where some of our most exciting innovation is born. We've already introduced some industry firsts and we're determined to dream up more. Here, you could be involved in simplifying everyday tasks, creating tools to lower costs or keeping vital systems safe, secure and available. The challenges grow all the time – along with the range of opportunities.
View jobs
This incredibly broad function provides corporate support: HR, Finance, Legal, Admin, Risk, Procurement and Strategy. All are expert teams that we couldn't do without. It means roles in this area are varied and available at many different levels. So whether you're just starting out or an experienced pro, there may well be something for you. Here's a quick snapshot to give you an idea.
In Finance, you could be handling accounting, tax returns, audit matters or capital project control. In HR, responsibilities include talent acquisition, talent management and compensation. Admin & Clerical means all kinds of critical paperwork and support across the business, while Legal has the crucial task of ensuring legal compliance – right across the world. Procurement has a brief that's on a similar scale: leveraging our size to secure amazing deals. And Risk Management & Security ensures that every business risk we take is calculated to the nth degree. Underpinning it all is our Strategy team, using detailed analysis to help set our future direction.
View jobs
IHG stories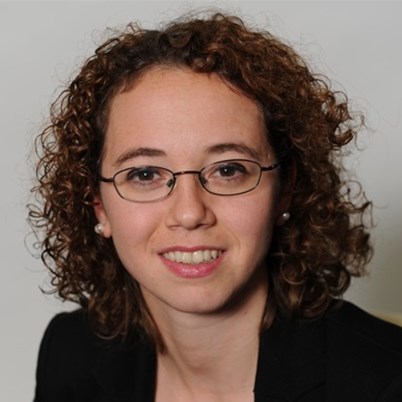 Spotlight on: Sales & Marketing at IHG
From innovative tech to world-class sales; this department really is achieving great things!
Read more
Search and apply
Find and apply for your perfect corporate role by browsing our opportunities here.