銷售經理 - 英迪格萊斯酒店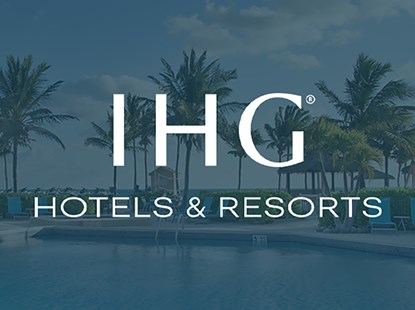 酒店品牌:靛藍酒店
地點:美國,紐約,紐約
酒店: 紐約下東區拉德洛街 171 號
招聘人數:
Do you see yourself as a Sales Manager? What's your passion? Whether you're into sports, shopping or karaoke, at IHG we're interested in YOU. At IHG we employ people who apply the same amount of care and passion to their jobs as they do their hobbies - people who put our guests at the heart of everything they do. And we're looking for more people like this to join our friendly and professional team. Hotel Indigo Lower East Side is conveniently located in Lower Manhattan. It's vital and energetic, changing yet still completely New York City. Once notoriously overcrowded and gritty, the Lower East Side is now one of Manhattan's coolest neighborhoods. It is the birthplace of vibrant street art and continues to inspire visitors to explore, play, create and thrive.
We offer comprehensive package of benefits including paid time off, medical/dental/vision insurance, 401(k), and any other benefits to eligible employees. Hotel discounts worldwide are available as well as the chance to work with a great team of people. Most importantly, we'll give you the room to be yourself. So, what's your passion?
Your day to day
Working in conjunction with the Director of Sales to forge team strategy and execution

To pro-actively manage, develop, coach and motivate team of Key Account Managers/ Business Development Managers in order that they achieve their targets and fulfill their potential

Engage with key stakeholders across the business to find long-term solutions to maximize resource effectiveness and turn IHG into a company that is easy to do business with

Work across a wide variety of cultures and markets, tailoring approach and behavior to understand key differentiators and leverage best practices accordingly

To ensure implementation of brand/ country experts within teams

To support strategic and tactical promotions to maximize revenue in need periods, working closely with key need properties to identify touch points within account portfolio

Support networking strategy within pre-agreed guidelines for Networking process with hotels to maximize internal selling time

Contribute to completion of end of month reports – with relevant comments to support figures

Stay up to date and knowledgeable on emerging Industry trends related to sales, hospitality, sales service centers, sales technology, etc. Provide feedback to leadership on market trends and customer needs within assigned segments
What we need from you
Education 
Bachelor's or Master's Degree in Marketing, Management, Business, Hospitality or a relevant field of work, or an equivalent combination of education and work-related experience.
Experience 
8+ years progressive work-related experience in the service industry with at least 3 years in multi-unit or corporate roles in a hotel setting, as well as demonstrated mastery of technical and business knowledge and understanding of multiple disciplines/processes related to the position.  Extensive sales experience is required, as well as key account and/or client management experience. 
Technical Skills and Knowledge
Demonstrated sales management experience in organizing, planning and executing large-scale sales segment plans from conception through implementation.

Demonstrated effective verbal and written communication skills for the purpose of providing information to clients, vendors, senior management and staff.  Must be able to work effectively at board level in client companies, possess strong relationship management skills, and well-developed negotiating and persuading abilities.

Demonstrated knowledge of hotels and hotel sales & marketing, business planning, etc., along with strong sales ability, sales management, problem solving and analytical skills. 

Demonstrated knowledge of competitors' sales strategies, positions and initiatives.

Demonstrated computer skills in MS Word, Excel, and PowerPoint AND using sales-related software.

Demonstrate well-developed negotiating and persuading abilities.

Demonstrate a strong commercial acumen and hold a high level understanding of operating in an owned managed and franchised environment.

Pro active, dynamic approach with strong drive for team results and a track record of achievement.
The salary range for this role is $27.87-$48.21 USD hourly. This range is only applicable for jobs to be performed in New York City, NY. This is the lowest to highest pay scale we in good faith believe we would pay for this role at the time of this posting. We may ultimately pay more or less than the posted range, and the range may be modified in the future. An employee's pay position within the pay range will be based on several factors including, but limited to, relevant education, qualifications, certifications, experience, skills, seniority, geographic location, performance, shift, travel requirements, sales or revenue-based metrics, and business or organizational needs.
You can apply for this role through https://careers.ihg.com/en/ or through https://careers.ihg.com/en/internal-careers if you are a current employee.
Note: No amount of pay is considered to be wages or compensation until such amount is earned, vested, and determinable. The amount and availability of any bonus, commission, or any other form of compensation that are allocable to a particular employee remains in the Company's sole discretion unless and until paid and may be modified at the Company's sole discretion, consistent with the law.
Please click "Apply Online" and tell us how you could bring your individual skills to IHG.
IHG is an equal opportunity employer: Minorities / Females / Disabled / Veterans
At IHG, we've made a promise. As one of the world's leading hotel groups, we're here to deliver True Hospitality for Good. Making our guests and colleagues feel welcome, cared for, recognised and respected – wherever they are in the world. Want to be part of the journey?
Hotel Indigo is an upper-upscale boutique brand that captures the true spirit of the neighborhoods our hotels belong to. With over 125 properties worldwide, we look for individuals that can inspire our guests to make unique discoveries. Opening the door to meaningful connections to the diverse people, places, and cultures of the local area. 
Making travel inspiring. It's what we do. Let's Go Further Together.
Don't quite meet every single requirement, but still believe you'd be a great fit for the job? We'll never know unless you hit the 'Apply' button. Start your journey with us today and let's #GoFurtherTogether.