水管工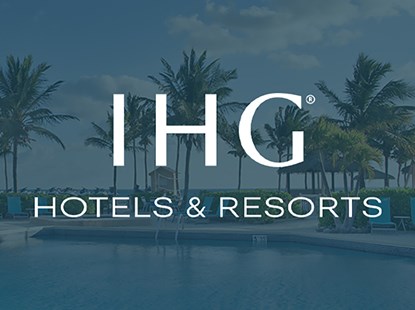 Hotel Brand: Crowne Plaza Hotels & Resorts
Location: Fiji, Nadi
酒店: 斐濟納迪灣度假村&溫泉(NANNB),1 & 2 納迪灣路,維洛艾洛海灘
Job number: 117366
About us
Crowne Plaza is part of IHG Hotels & Resorts, one of the world's leading hotel companies with around 350,000 colleagues working across more than 100 countries. As part of the IHG team, our people help our guests create amazing memories and deliver our purpose of providing True Hospitality for Good.
Your day to day

As a plumber, you will be responsible for installing, inspecting and repairing pipes and plumbing systems.
Read blueprints and drawings to understand or plan the layout of plumbing, waste disposal and water supply systems
Cut, assemble and install pipes and tubes with attention to existing infrastructure (e.g. electrical wiring)
Install and maintain water supply systems
Locate and repair issues with water supply lines (e.g. leaks)
Repair or replace broken drainage lines, clogged drains, faucets etc.
Repair domestic appliances (e.g. washing machines) and fixtures (e.g. sinks) etc.
Install and maintain gas and liquid heating systems (air-conditioning units, radiators etc.)
Install waste disposal and sanitary systems with well-functioning DWV systems
What We need from you:
Proven experience as a plumber
Solid understanding of water distribution and disposal systems in residential, commercial and industrial buildings
Working knowledge of heating and ventilation systems as well as appliances
Ability to handle plumbing tools and equipment (pipe wrenches, pipe cutters, plungers etc.)
Good communication and interpersonal skills
Friendly with a great deal of patience
Good physical condition and strength with the ability to work in awkward spaces
Diploma from a trade school or successful completion of apprenticeship
Valid license to practice profession
What you can expect from us:
We give our people everything they need to succeed. From a competitive salary that rewards all your hard work to a wide range of benefits designed to help you live your best work life – including a full uniform, impressive room discounts and some of the best training in the business. 
Our mission is to welcome everyone and create inclusive teams where we celebrate difference and encourage colleagues to bring their whole selves to work. IHG Hotels & Resorts provides equal employment opportunities to applicants and employees without regard to race, color, religion, sex, sexual orientation, gender identity, national origin, protected veteran status, or disability. We promote a culture of trust, support, and acceptance. Always welcoming different backgrounds, experiences, and perspectives. 
IHG gives every member of the team  the room they need to belong, grow and make a difference in a collaborative environment. We know that to work well, we need to feel well – both inside and outside of work – and through our myWellbeing
 framework, we are committed to supporting wellbeing in your health, lifestyle, and workplace.  
So, join us and you'll become part of our ever-growing global family.
At IHG, we've made a promise. As one of the world's leading hotel groups, we're here to deliver True Hospitality for Good. Making our guests and colleagues feel welcome, cared for, recognised and respected – wherever they are in the world. Want to be part of the journey?
Don't quite meet every single requirement, but still believe you'd be a great fit for the job? We'll never know unless you hit the 'Apply' button. Start your journey with us today.