Front Desk Duty Manager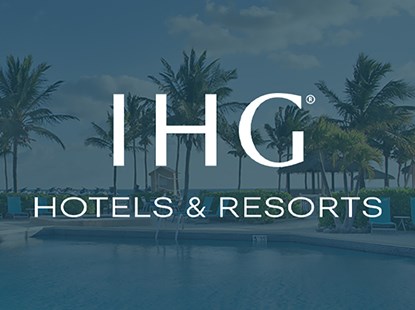 Hotel Brand: Crowne Plaza Hotels & Resorts
Location: Guam, Tamuning
Hotel: Resort Guam (GUMCR), 801 Pale San Vitores Road, 96913
Job number: 115165
Job Requirement:
Must be able to work in Guam, USA without any restrictions - US Citizens, US Permenant Residents, Alien Authorized to work in USA.
At least 3 years of experience managing guest services in a Resort environment.  Must have full knowledge of the guest service and prior supervisory training/experience.
This is an entry level Management position. Not entiled for work visa and Relocation Package.
What's the job?
As the Front Desk Duty Manager you will play a lead role in looking after our resort, the team, and our guests. You will be involved in all areas of the hotel, bringing departments and teams together to run a smooth operation. Always providing excellent service by going above and beyond to exceed expectations. As the go to person in case of an emergency, strong knowledge of crisis management and emergency procedures for the hotel is essential. 
Your-day-to-day
People
Actively drive recruitment, succession planning and onboarding across hotel operations in conjunction with HR and maintain a climate that attracts, retains, and motivates top quality talent.
Ensure the hotel services team are up to date with core and essential trainings; and a continuous succession planning program is in place.
Manage performance of team through IHG tools ensuring all colleagues receive regular performance feedback, quarterly check in conversations, annual performance review and that team member development plans are in place. 
Overseeing all disciplinary procedures in line with Resort guidelines.
Lead the team by example by promoting and maintaining a safe and positive workplace.
Financial
Ensure all credit and financial transactions are handled in a secure manner, CSA compliance is understood and executed by all colleagues. In consultation with Finance Lead, maintain policies procedures for security of monies, credit and financial transactions, guest security and inventory control.
Confirm reservation details on check-in, identifying opportunities for upselling and enrolling new IHG One reward member
Responsible of checking all financial and operational system information prior to running the night audit to ensure accuracy.
Run the night audit after all checks have been completed seeing it to a smooth completion.
Ensure no-show reservations are communicated to reservations and charged accordingly.
Send out daily email to the hotel including daily briefing document, arrivals report, guest issues log, no show report, and manager flash report.
Allocate and review room allocations, room moves, early arrivals and group allocations.
Guest Experience
Responsible for the guest issues log - ensuring issues are logged and handled to guest satisfaction and always done so with empathy.
Review room allocations and allocate rooms for early arrivals and prioritize rooms with housekeeping as needed.
Drive collaboration and quality service across the hotel through daily communication and coordination with other departments.
Conduct routine inspections of the hotel's outlets and public areas and take immediate actions to correct any deficiencies
Be aware of late evening/early morning car transfers, including booking requested car transfers in the absence of concierge.
Act as a point of contact for VIP guests and group organizers overnight.
Be aware of all VIP guests arriving, in-house, and departing and ensuring they are well looked after.
Ensure room service orders are taken and delivered accurately and in a timely manner, with a display of full Room Service menu knowledge amongst team members.
Support with the recording and delivery of wake-up calls.
Responsible Business
Ensure that guest satisfaction data is analysed and that plans are developed and implemented to achieve established goals. 
Regularly review guest feedback and ratings and consider corrective actions to be implemented.
Champion the identification and reporting of hazards, evaluation or risks, and design and implementation of hazard and control measures. Facilitate the reporting and investigation of injuries and illnesses arising from workplace activities, recommending corrective actions to prevent or minimise the chance of recurrence.
Demonstrate an understanding of Code of Conduct, IHG Way of Clean, Crisis Management ensuring the dissemination of information the team.
Ad-hoc duties –you'll support the team operationally and other hotel departments as required.
What we need from you
Education - Some college and three years guest service/hotel experience in a supervisory or management capacity.
Service years  - At least 3 years of experience managing guest services in a Resort environment. 
Must have full knowledge of the guest service and prior supervisory training/experience.
Knowledge and skills
Communication skills are utilized a significant amount of time when interacting with guests and employees. 
Problem solving, reasoning, analytical, motivating, and training abilities are often used when coordinating functions, and performing general management duties.  
Math skills, reading, and writing are used when completing paperwork, budgets, and other reports.
Must possess or be able be able to obtain a government-issued driver's license.
Must be able to work nights, weekends, holidays, and during inclement weather.
Excellent interpersonal skills to build relationships internally and externally.
Language - Fluent in English (speaking, listening, reading and writing). Other languages preferred
Preferred (if required)
Carrying or lifting items weighing up to 25 pounds
Frequently standing up and moving about the hotel
Frequently handling objects and equipment.
Frequent bending, stooping, kneeling. 
What we offer
In return we'll provide you a competitive financial and benefits package which may include Health (medical, dental & vision) insurance, a 401k plan with company match, Paid Time Off and Employee Discount. A chance to become part of the global IHG family - opening a door to endless career opportunities. We're passionate about growing our talent. We'll provide the training & development you need to succeed & progress into your next role. 
Join us and you'll become part of the global IHG family – Our colleagues share some winning characteristics: we work better together, we trust and support each other, we aim higher by looking for better ways to do things, we do the right thing, and we welcome different perspectives. 
IHG is an equal opportunity employer: Minorities/ Females/ Disabled/ Veterans
At IHG, we've made a promise. As one of the world's leading hotel groups, we're here to deliver True Hospitality for Good. Making our guests and colleagues feel welcome, cared for, recognised and respected – wherever they are in the world. Want to be part of the journey?
Join Crowne Plaza one of the largest and best loved premium hotel brands in the world. With more than 420 hotels in diverse locations globally Crowne Plaza is the perfect base to connect on business, pleasure or a blend of both. We've thoughtfully designed our spaces to encourage, support and celebrate great connections. We're also big on meetings and events, a trusted and valued partner for connecting both domestic and global groups alike. 
Our branded service style 'Dare to Connect' is crafted for connection. Designed for humans not nameless guests or colleagues. Still professional but touches guests on an emotional level. Where colleagues take their initiative and use their personality because they make a crucial difference in the guest's experience. The role of every colleague at Crowne Plaza is to create memorable emotional connections and the job of every leader is to create an environment where that can happen. Lets Go Further Together.
Don't quite meet every single requirement, but still believe you'd be a great fit for the job? We'll never know unless you hit the 'Apply' button. Start your journey with us today and let's #GoFurtherTogether.