餐飲主管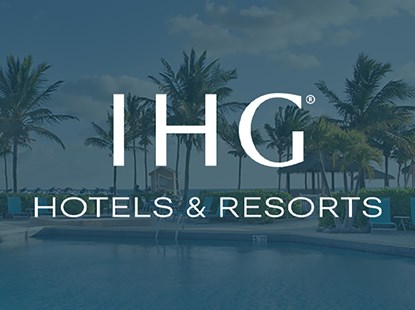 酒店品牌: 皇冠假日酒店&度假村
地點: 澳大利亞,南澳,阿德萊德
Hotel: Adelaide (ADLAD), 27 Frome Street, 5000
Job number: 111475
You day-to-day
Train colleagues in quality and service standards, ensuring they have the necessary tools and equipment to perform and are empowered to execute in their roles.
Ensure hotel services colleagues provide guests with prompt service, professional attention and personal recognition  
Ensure guests are greeted upon arrival and make time to interact effectively with guests. Respond appropriately to guest complaints, solicit feedback and build relationships that drive continuous improvements in guest satisfaction 
Support the Food & Beverage Management team in: 
Planning for future staffing needs in a timely manner, completing all stages of IHG Recruitment on-boarding  
Promoting teamwork and quality service through daily communication and coordination with other departments 
Supporting the team, driving performance and executing projects  
Driving team performance related to the hotel's soft skills and key metrics with particular focus around Guest Love, Problem Handling and colleague heartbeat. 
Managing payroll, costs and inventory management. Control stock and ordering in line with business needs. This includes conducting accurate monthly stock takes without any gaps in process or time 
What we need from you
Minimum 12 months' experience in a Food & Beverage/Restaurant & Bars related position, preferably within a hotel/hospitality environment. Experience in also leading, supporting and driving a team. 
Qualifications in Hotel Management and/or in Food & Beverage related field preferred 
Flexibility – night, weekend and holiday shifts are all part of the job  
Valid South Australian Responsible Service of Alcohol is required 
Excellent communication skills, bilingual or multilingual language skills are advantageous  
A team player, ability to work in a fast-paced environment and prioritise workloads 
Ability to inspire passion, enthusiasm and positivity in the team to drive an engaged, winning culture 
At IHG, we've made a promise. As one of the world's leading hotel groups, we're here to deliver True Hospitality for Good. Making our guests and colleagues feel welcome, cared for, recognised and respected – wherever they are in the world. Want to be part of the journey?
Join Crowne Plaza one of the largest and best loved premium hotel brands in the world. With more than 420 hotels in diverse locations globally Crowne Plaza is the perfect base to connect on business, pleasure or a blend of both. We've thoughtfully designed our spaces to encourage, support and celebrate great connections. We're also big on meetings and events, a trusted and valued partner for connecting both domestic and global groups alike. 
Our branded service style 'Dare to Connect' is crafted for connection. Designed for humans not nameless guests or colleagues. Still professional but touches guests on an emotional level. Where colleagues take their initiative and use their personality because they make a crucial difference in the guest's experience. The role of every colleague at Crowne Plaza is to create memorable emotional connections and the job of every leader is to create an environment where that can happen. Lets Go Further Together.
Don't quite meet every single requirement, but still believe you'd be a great fit for the job? We'll never know unless you hit the 'Apply' button. Start your journey with us today and let's #GoFurtherTogether.