Cook / Commis - Hot & Cold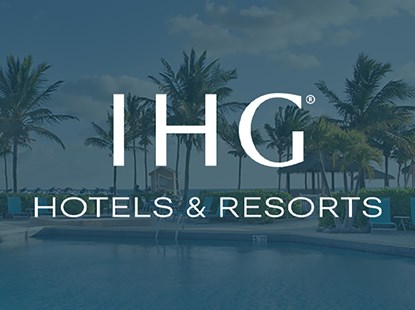 Hotel Brand: Crowne Plaza Hotels & Resorts
Location: Guam, Tamuning
Hotel: Resort Guam (GUMCR), 801 Pale San Vitores Road, 96913
Job number: 114669
Salary: $10.00 per hour, Non-Exempt hourly position.
Job Requirement:
This is entry level hourly position, will not be able to offer any USA Work Visa.
Must be able to work on Guam, USA without any restrictions - US Citizens, US Permanent Residents or Residents of Federated States of Micronesia.
Culinary experience in full-service hotel a plus.
Health Certificate issued by Guam Department of Public Health and Social Services.
What's the job?
Work with the team following the instruction of the chef supervisor. 
Prepare meals in accordance with portion and quality standards specified in standard recipes. 
Be mindful during preparation and operation, when working with food and materials, to minimize waste.
Your-day-to-day
People
Promote teamwork and quality service through regular communication and coordination with managers, team members, and other departments. 
Financial
Advice supervisor of low inventory items of food items. 
Guest Experience
May occasionally interact with guests.
Maintain a clean, neat and organized work area.
Prepare meals for respective sections or outlets.
Assist in all kitchen activities to ensure guests receive high quality food items in a timely manner.
Responsible Business
Organize the day's prepping for the cooks and restaurants; supervise line set-up and prepping.
Maintain sanitation and cleanliness standards in the kitchen area that meet or exceed Resort and government standards.
Report all unsafe or malfunctioning equipment to the supervisor or manager.
Maintain sanitation and cleanliness standards.
Report any workplace injuries or illnesses.
May assist with dishwasher, stewarding or other kitchen duties as assigned.
Prepare and cooks meals for daily operations and employee meals as per menu, standard recipe, and chef's instruction.
May assist with other duties as required.
All kitchen staff follow Kitchen SOP's as set by the department.
All commis must be flexible to work in any kitchen department as per operational needs.
Work with clean-as-you go approach in the kitchen.
Must have the ability to multi-task several kitchen jobs as per operational needs.
What we need from you
Education - High School Diploma is required 
Service years - Some food preparation experience is preferred.
Knowledge and skills
Communication skills are utilized a significant amount of time when interacting with guests and employees. 
Basic math skills, reading, and writing are used frequently.
Must be able to obtain a government-issued Food Handler's Certification.
Must be able to work nights, weekends, holidays, and during inclement weather.
Language - Fluent in English (speaking, listening, reading and writing)
Preferred (if required)
Carrying or lifting items weighing up to 50 pounds
Standing, walking and moving about the kitchen 
Bending, stooping, kneeling 
Handling food and beverages, stoves, utensils, and other food service or culinary supplies and equipment. 
Health Certificate
What we offer
In return we'll provide you a competitive financial and benefits package which may include Health (medical, dental & vision) insurance, a 401k plan with company match, Paid Time Off and Employee Discount. A chance to become part of the global IHG family - opening a door to endless career opportunities. We're passionate about growing our talent. We'll provide the training & development you need to succeed & progress into your next role. 
Join us and you'll become part of the global IHG family – Our colleagues share some winning characteristics: we work better together, we trust and support each other, we aim higher by looking for better ways to do things, we do the right thing, and we welcome different perspectives. 
IHG is an equal opportunity employer: Minorities/ Females/ Disabled/ Veterans
At IHG, we've made a promise. As one of the world's leading hotel groups, we're here to deliver True Hospitality for Good. Making our guests and colleagues feel welcome, cared for, recognised and respected – wherever they are in the world. Want to be part of the journey?
Don't quite meet every single requirement, but still believe you'd be a great fit for the job? We'll never know unless you hit the 'Apply' button. Start your journey with us today and let's #GoFurtherTogether.