財務和業務支持集群總監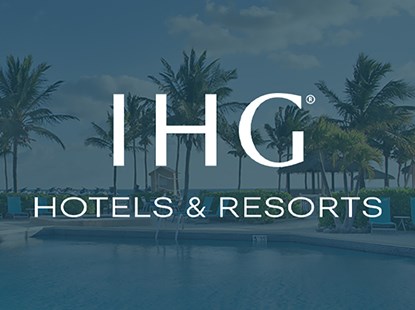 Hotel Brand: Crowne Plaza Hotels & Resorts
Location: Laos, Vientiane
Hotel: Vientiane (VTECP), 20 Samsenthai Road, Nongduang Nua Village, 01000
Job number: 117420
We're looking for a Cluster Director of Finance and Business Support for Crowne Plaza Vientiane & Pre-opening Holiday Inn Vientiane, comfortable with balancing the books when it comes to managing the needs of owners, auditors and regulatory agencies while also monitoring and improving hotel profitability. In return, we'll put our financial operations and the security of our hotel assets in your expert hands.
A little taste of your day-to-day:
Managing and coaching your team to ensure the right person is always on the right task
Implement and maintain acceptable accounting practices as required by company policy and procedures 
Ensure financial control procedures and systems are ethical and legal 
Manage hotel contracts (example: vendor leases and/or service contracts) 
Use financial analysis, data trends and market information to anticipate needs, identify operating/financial issues, and recommend actions to maximise financial return 
Create the annual operating budget for the property and provide analytical support during budget reviews to identify cost saving and productivity opportunities for department heads
Ensure all accounts are reconciled on a monthly basis and oversee the process of credit extension and collection of overdue accounts 
Review rates and recommend rate strategy to the General Manager; participate in sales strategy meetings 
Manage accounts payable to balance cash flow and reputation with suppliers 
Analyse ROI for capital projects prior to committing funds and, upon completion, determine if anticipated results were achieved
Maximise cash flow performance of the hotel through controls on inventory (avoid excessive supply), credit and collection, disbursements, deposits and remittances

 
What We need from you:
Bachelor's degree / higher education qualification / equivalent in Accounting and Finance 
10 years' experience in hotel accounting or auditing with at least one year in an Assistant Controller or similar supervisory role, or an equivalent combination of education and work-related experience 
Knowledge of accounting management duties e.g., negotiating hotel space and tenant leases, processing payroll, performing asset management duties, providing business projections, displacement analysis, preparing government reports, filing tax returns etc
Professional accounting or finance designation or certification preferred
Pre-Opening experience preferred
Communicates in written and spoken English and Vietnamese
Excellent interpersonal, communication and organizational skills
What you can expect from us:
Our mission is to welcome everyone and create inclusive teams where we celebrate difference and encourage colleagues to bring their whole selves to work. IHG Hotels & Resorts provides equal employment opportunities to applicants and employees without regard to race, color, religion, sex, sexual orientation, gender identity, national origin, protected veteran status, or disability. We promote a culture of trust, support, and acceptance. Always welcoming different backgrounds, experiences, and perspectives. 
IHG gives every member of the team  the room they need to belong, grow and make a difference in a collaborative environment. We know that to work well, we need to feel well – both inside and outside of work – and through our myWellbeing framework, we are committed to supporting wellbeing in your health, lifestyle, and workplace.  
So, join us at Crowne Plaza Vientiane, and you'll become part of our ever-growing IHG family.
At IHG, we've made a promise. As one of the world's leading hotel groups, we're here to deliver True Hospitality for Good. Making our guests and colleagues feel welcome, cared for, recognised and respected – wherever they are in the world. Want to be part of the journey?

Travel is a journey. We help make it a joy.
Please send your update cv to: pareesa.jiannitithorn@ihg.com
The shortlisted candidates will be contacted for further interview appointment.
 
At IHG, we've made a promise. As one of the world's leading hotel groups, we're here to deliver True Hospitality for Good. Making our guests and colleagues feel welcome, cared for, recognised and respected – wherever they are in the world. Want to be part of the journey?
Join Crowne Plaza one of the largest and best loved premium hotel brands in the world. With more than 420 hotels in diverse locations globally Crowne Plaza is the perfect base to connect on business, pleasure or a blend of both. We've thoughtfully designed our spaces to encourage, support and celebrate great connections. We're also big on meetings and events, a trusted and valued partner for connecting both domestic and global groups alike. 
Our branded service style 'Dare to Connect' is crafted for connection. Designed for humans not nameless guests or colleagues. Still professional but touches guests on an emotional level. Where colleagues take their initiative and use their personality because they make a crucial difference in the guest's experience. The role of every colleague at Crowne Plaza is to create memorable emotional connections and the job of every leader is to create an environment where that can happen. Lets Go Further Together.
Don't quite meet every single requirement, but still believe you'd be a great fit for the job? We'll never know unless you hit the 'Apply' button. Start your journey with us today and let's #GoFurtherTogether.