销售经理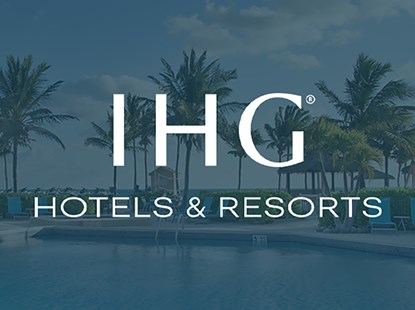 酒店品牌: 皇冠假日酒店&度假村
地点: 卡塔尔、多哈
酒店: 多哈西湾(DOHBY),第 61 区,外交区,21336
Job number: 111899
We're always looking for new ways to raise the bar. So we're searching for a Sales Manager with a track record of driving sales and smashing targets to help us fill our rooms, meeting suites and banquets.
A little taste of your day-to-day:
Every day is different, but you'll mostly be:
● Managing daily sales activities and coaching your team to deliver to their full potential
● Hitting all personal and team sales goals to help us maximise profitability
● Creating and implementing sales plans that drive measurable incremental occupancy, increase average rates, increase volume, food and beverage and banquet sales   
● Producing and reviewing monthly reports to monitor performance 
● Developing and maintaining relationships with key clients and outside contacts
What We need from you:
● Bachelor's degree / higher education qualification / equivalent in marketing or related field  
● Three or more years of experience in a hospitality or hotel sales and marketing setting with direct supervisory experience over a sales team
● Strong knowledge of local businesses and business trends required  
● Locally available 
● Arabic speaking preferred
 
What you can expect from us:
We give our people everything they need to succeed. From a competitive salary that rewards all your hard work to a wide range of benefits designed to help you live your best work life – including a full uniform, impressive room discounts and some of the best training in the business. 
Our mission is to welcome everyone and create inclusive teams where we celebrate difference and encourage colleagues to bring their whole selves to work. IHG Hotels & Resorts provides equal employment opportunities to applicants and employees without regard to race, color, religion, sex, sexual orientation, gender identity, national origin, protected veteran status, or disability. We promote a culture of trust, support, and acceptance. Always welcoming different backgrounds, experiences, and perspectives. 
IHG gives every member of the team  the room they need to belong, grow and make a difference in a collaborative environment. We know that to work well, we need to feel well – both inside and outside of work – and through our myWellbeing
 framework, we are committed to supporting wellbeing in your health, lifestyle, and workplace.  
So, join us and you'll become part of our ever-growing global family.
At IHG, we've made a promise. As one of the world's leading hotel groups, we're here to deliver True Hospitality for Good. Making our guests and colleagues feel welcome, cared for, recognised and respected – wherever they are in the world. Want to be part of the journey?
Join Crowne Plaza one of the largest and best loved premium hotel brands in the world. With more than 420 hotels in diverse locations globally Crowne Plaza is the perfect base to connect on business, pleasure or a blend of both. We've thoughtfully designed our spaces to encourage, support and celebrate great connections. We're also big on meetings and events, a trusted and valued partner for connecting both domestic and global groups alike. 
Our branded service style 'Dare to Connect' is crafted for connection. Designed for humans not nameless guests or colleagues. Still professional but touches guests on an emotional level. Where colleagues take their initiative and use their personality because they make a crucial difference in the guest's experience. The role of every colleague at Crowne Plaza is to create memorable emotional connections and the job of every leader is to create an environment where that can happen. Lets Go Further Together.
Don't quite meet every single requirement, but still believe you'd be a great fit for the job? We'll never know unless you hit the 'Apply' button. Start your journey with us today.